Ventura County Potters' Guild presents: Crystalline Glazes by Marie Wright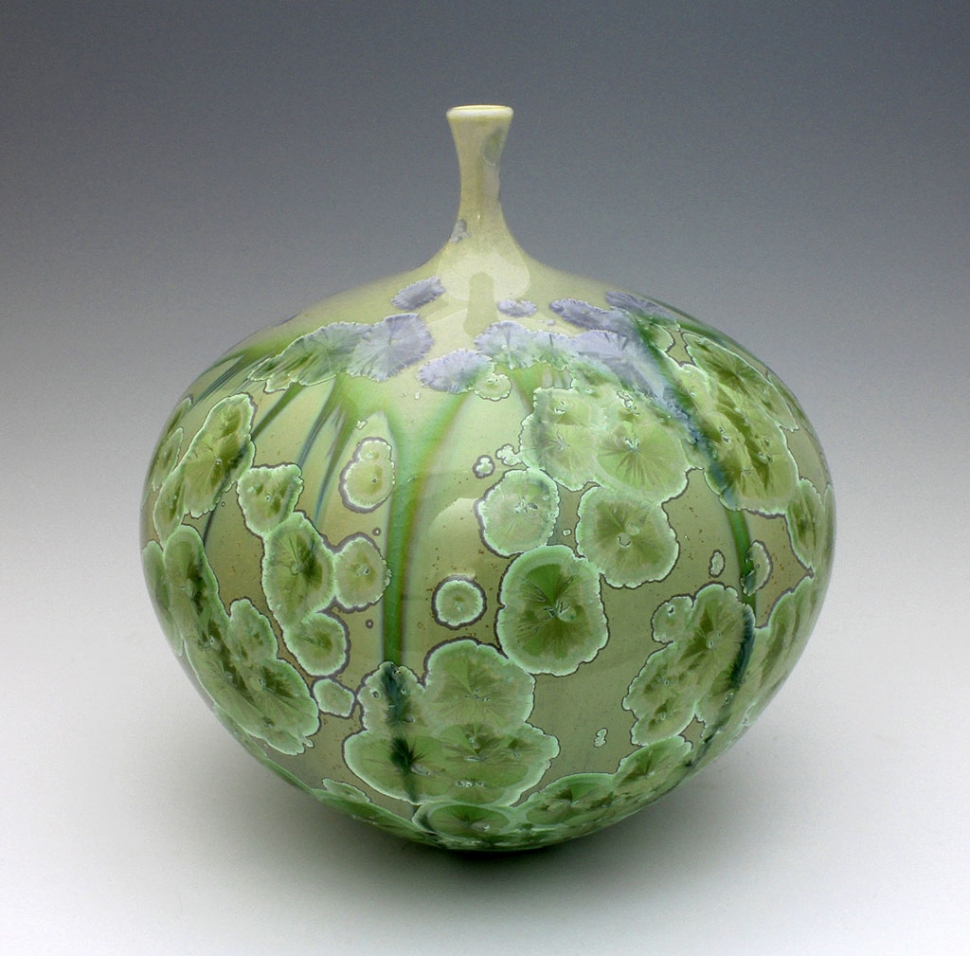 By Gazette Staff Writer — Tuesday, May 12th, 2015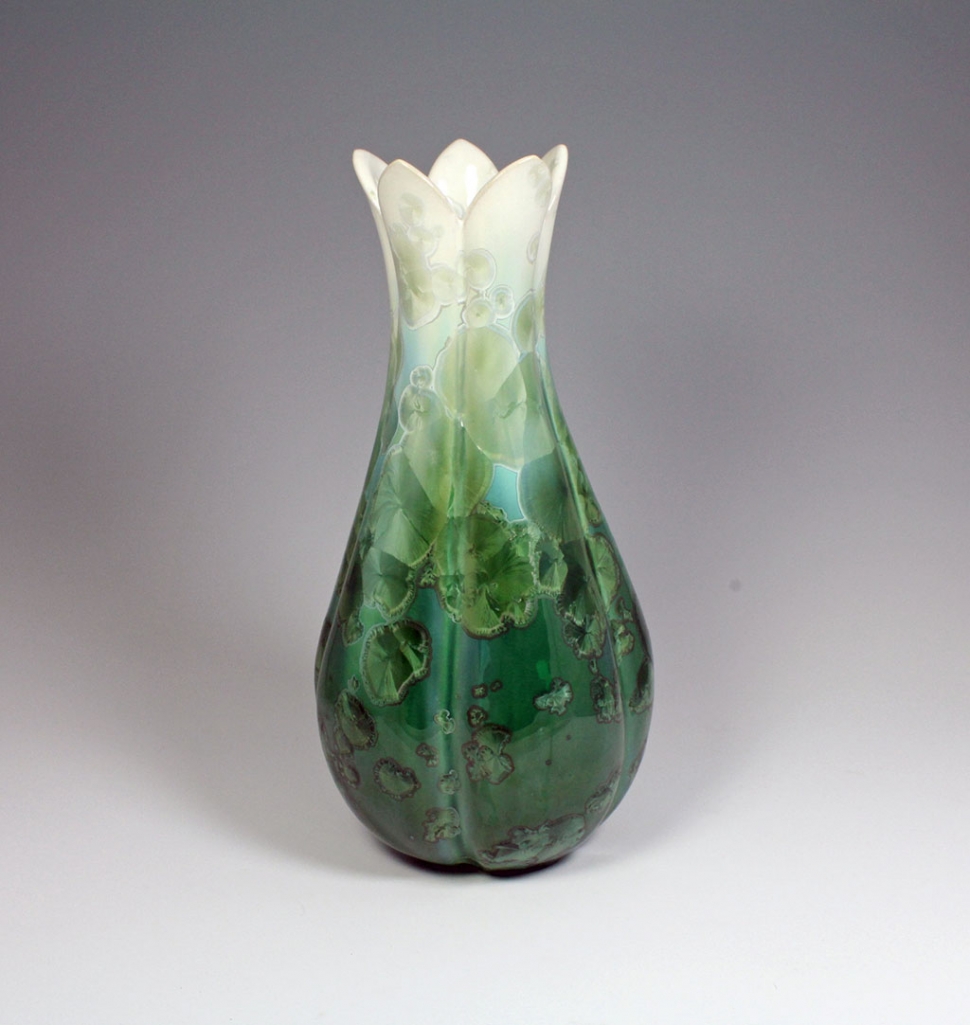 The Ventura County Potters' Guild welcomes crystalline glaze artist Marie Wright of Newbury Park. Wright attended her first ceramics class in Junior College. It was in the school display case that she first saw a crystalline glazed piece. She was just floored by it and wanted to learn how to do that more than anything. She asked her teacher and some fellow students how she could accomplish these beautiful glazes and they all said: It's a complicated process – too hard for you. Don't bother trying.
She took two semesters of ceramics in college, and then went on to do all of the things that good kids do – got the degree in Biochemistry and Molecular Biology and then a great job as a research scientist. She very much missed the ceramics classes and never forgot that lovely crystalline piece!
Fresh out of college, childless, and with a bit of time, she decided to get back on the pottery wheel. It was wonderful. She said to herself: Marie, you're a chemist now, surely you can figure out those difficult and beautiful glazes. It turned out that she was right!
Although what her teacher and fellow students said was true – the process of making these pieces is far more difficult and the firing process is extremely finicky compared to "regular pottery." Unfortunately the failure rate is much higher when this is your chosen art form, but a small price to pay for the mysterious crystals that seem to float on the surface of the beautiful ceramic forms. Wright gains as much satisfaction knowing her customers enjoy owning one of her pieces as she got out of making it! Wright and family is moving in the near future to North Carolina and setting up a full time pottery studio. A dream come true!!
An introduction to successfully using Etsy to market will be presented.
Next program will be in September.
Some pieces will be on display for viewing and purchase.
The public is welcome to attend. FREE
Ventura County Potters' Guild presents: Crystalline Glazes by Marie Wright
Ventura Avenue Adult Center
550 N Ventura Avenue
Ventura, 805 648-3035
Monday, May 18, 2015
Doors open at 7pm
Program begins at 7:45pm