The Ventura County Potters' Guild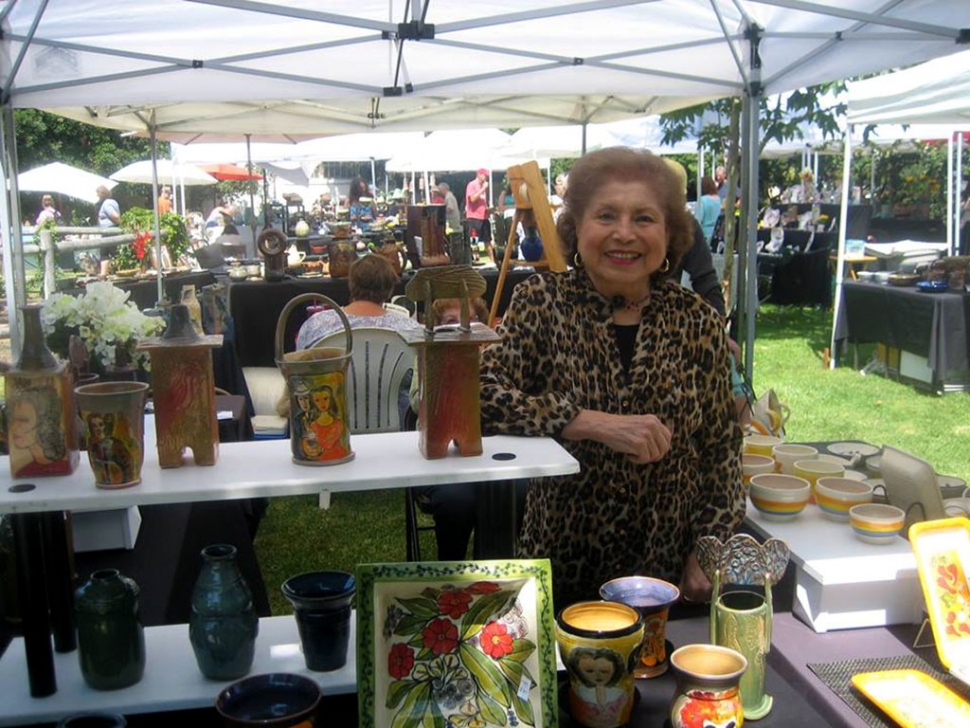 By Gazette Staff Writer — Monday, May 12th, 2014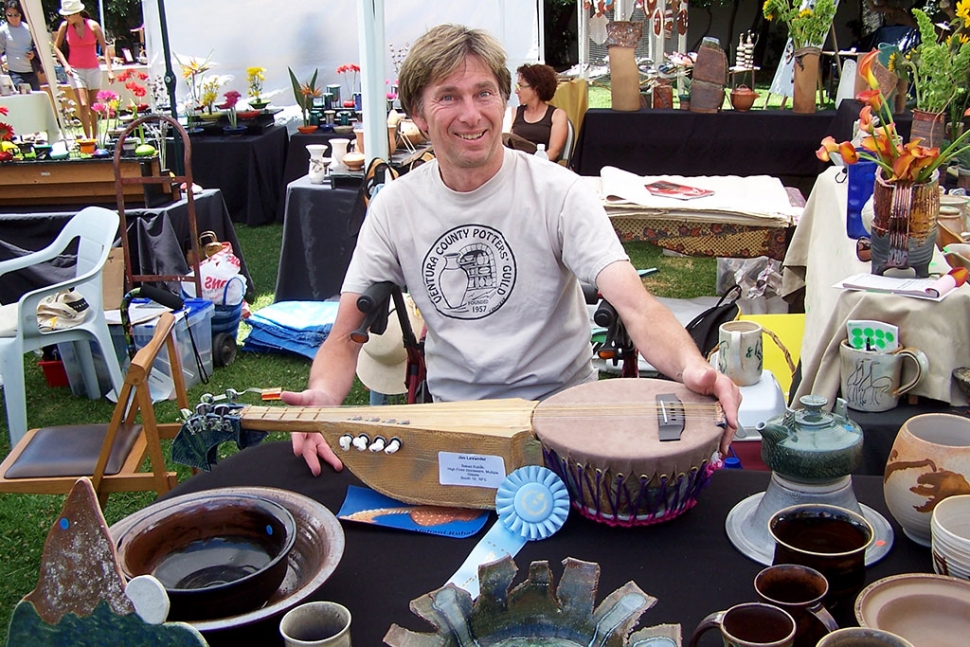 What: Ventura County Potters' Guild Annual Show and Dinner Plate Competition
When: June 14, 15, 2014
Saturday 10 - 6 pm
Sunday 9 - 5 pm
Where: Libbey Park, downtown Ojai
The Ventura County Potters' Guild – Southern California's oldest collective of ceramic artists is made up of professional and recreational potters and ceramists; instructors from local high schools and colleges; as well as people with a passion for ceramics. The VCPG began with ten Ventura area potters who came together in 1957 to form a potters' guild in affiliation with the Arts and Crafts Association. They chose Ventura College ceramics instructor, William Winterbourne, to lead the group as "master potter" and pledged themselves to maintain high professional standards and to provide to the public examples of contemporary pottery through exhibits and local sales.
Historically the VCPG has held two pottery sales each year--one in the Fall/Holiday Season and one in the spring in conjunction with the Ojai Music Festival. This year's spring sale on June 14 & 15 in Libbey Park, Ojai will be our 55th anniversary of celebrating harmony in fine music and fine ceramics.
In July 2010 the VCPG opened its first full-time gallery located in Ventura Harbor at 1567 Spinnaker Drive #105. The gallery is made up of more than twenty juried VCPG members who take turns working shifts and selling their wares.
Proceeds from pottery sold at guild events make possible demonstrations, workshops, a lending library of books and videos, scholarships to local ceramic students, as well as presentations by recognized artists and specialists in many different aspects of ceramics. Monthly meetings are held the 4th Monday evening of each month from September to May and feature guest speakers who present information or demonstrations in his or her field of expertise; anyone interested in pottery is welcome to attend.
Since its creation 57 years ago to promote the art and craft of ceramics in the community and to provide a forum for local potters to share their experiences and knowledge of clay, the VCPG has become a non-profit organization, promoting interest in pottery making and appreciation of the ceramic arts. The Guild has grown from the original 10 to more than 135 members and has expanded beyond Ventura to represent much of southern and central California. Some notable past members include: Daisy Hassall, Otto & Vivika Heino, Frank Noyes, Jessica Prescott and William Winterbourne.