Ventura College Theatre Department Presents "Witness for the Prosecution"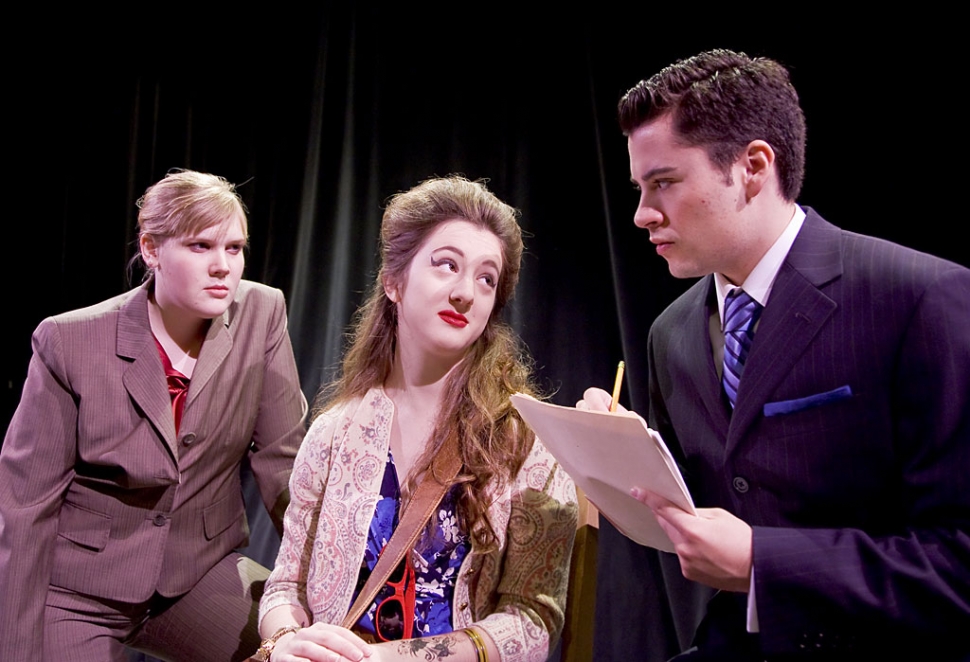 "Witness for The Prosecution" by famed mystery writer Agatha Christie.
By Gazette Staff Writer — Wednesday, February 4th, 2009
The Ventura College Theatre Department presents "Witness for The Prosecution" by famed mystery writer Agatha Christie. "Witness for The Prosecution" will open with a preview performance free to the public on Thursday, February 19 at 8pm, and continue with performances on Friday and Saturday, February 20 and 21 at 8pm, Thursday, Friday, and Saturday, February 26, 27, and 28 at 8pm, and Sunday, March 1 at 3pm. Tickets, which may be purchased only at the door, are $9.00 general admission and $7.00 for students, staff, and seniors.
The story line is as follows:
A naïve young man is accused of murdering a wealthy "elderly lady" he has befriended. His alibi is dependent on the testimony of his wife, who may or may not be telling the truth. A mystery witness produces evidence to discredit the wife. Who is telling the truth and what is being covered up? A courtroom drama and a thriller as only Agatha Christie could write, with multiple twists and turns right up to the end.
The cast features Alex Manriquez of Carpinteria as CARTER, T J Mora of Oxnard as MAYHEW, Michael Byrne of Ventura as LEONARD VOLE, Hillary Asbury of Ventura as MS. WILFRID, Colin Hoag of Ventura as OFFICER HEARNE, Emily Guasco of Ventura as ROMAINE, Wayne Hellstrom of Ventura as JUDGE WAINWRIGHT, Kevin Bass of Ventura as MYERS, Elyse Sinklier of Ventura as CLERK OF THE COURT, Mike Johnson of Ventura as BAILIFF, Nathan Rendell of Oxnard as SECURITY GUARD, Marcela Barroso of Ventura as STENOGRAPHER, James Fraker of Ventura as DR. WYATT, and Dayna Miles of Ventura as JANET MACKENZIE.
For more information, contact Dr. Judy Garey, Professor, Theatre Arts Department, 805-654-6400 ext. 3236 or by email at jgarey@vcccd.edu.