Ventura College Theatre Department Presents "Little Women"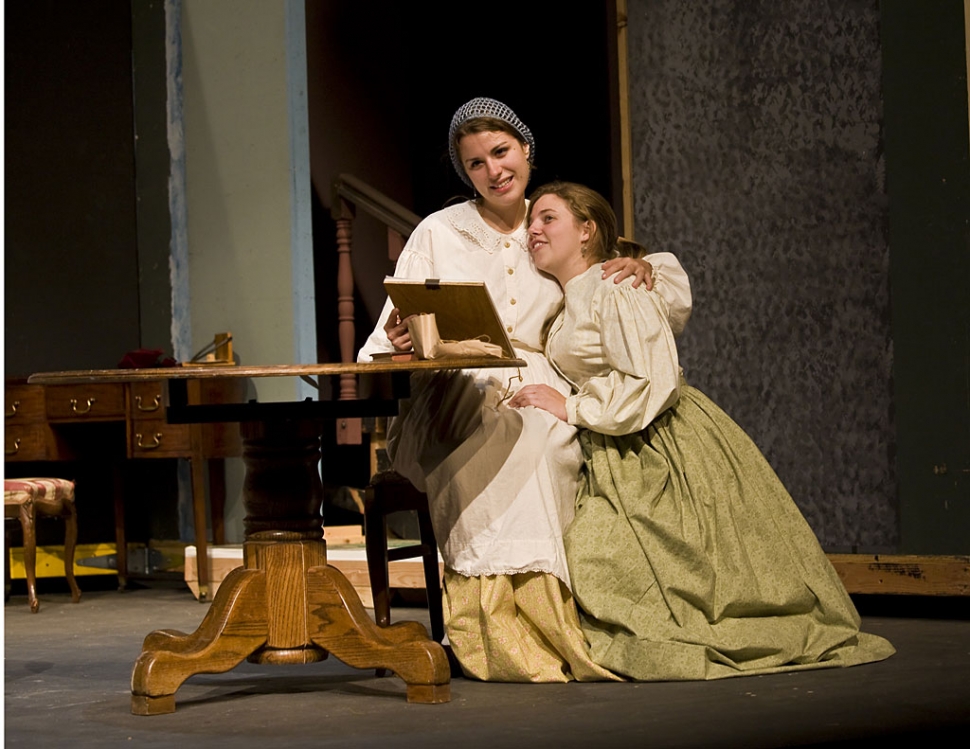 Little Women at Ventura College
By Gazette Staff Writer — Wednesday, November 12th, 2008
The perfect holiday entertainment, Little Women recounts the much-beloved story of the four March girls: Meg, Jo, Beth and Amy, as they grow to adulthood in 19th-century New England. In the Ventura College Theatre for two weekends: Dress Rehearsal Thursday November 13, 8 p.m., free, Performances: Friday and Saturday, November 14 and 15, and Thursday, Friday and Saturday, November 20, 21, and 22, all at 8 p.m., and Sunday, November 23, at 3 p.m. Tickets: General: $9, Students, VC Staff, Seniors: $7.
Set in Concord Massachusetts in 1863, the March girls consider a Christmas without any presents. America is in the midst of a terrible Civil War. Their father serves the Union as an Army Chaplain in a military hospital in Washington, D.C. Their mother, with Meg and Jo's help, struggles to make ends meet as a nurse at a local hospital. Meg tutors a wealthy family's children; while Jo earns a small stipend caring for her cantankerous Aunt March. Younger Beth, too sick to work outside the home, tends to the housecleaning with Hannah the maid, and the youngest, Amy, with dreams of wealth and social status in mind, attempts to improve her vocabulary with curious results. The play encompasses five years in the trials and tribulations, gains and losses – emotional and material – of the March family. Through it all we experience the compassionate way they sustain each other. It is another era, another time, and another culture whose values we just might want to reconsider.
For more information, contact Professor Judy Garey at 654-6400 ext. 3236 or by email at jgarey@vcccd.edu or Public Information Officer Alisa Moore at 654-6462 or asmoore@vcccd.edu.