Ventura College Symphony Orchestra and Choir Holiday Concert
By Gazette Staff Writer — Monday, November 16th, 2009
December 12th, 2009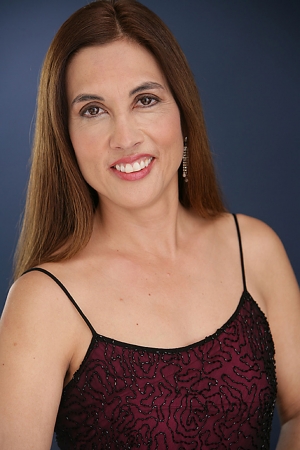 Louise Lofquist
VENTURA, CA - Ventura College Choir and Symphony Orchestra celebrate the season with a concert on December 12, 2009. Called "End of an Era," the program marks the last concert to be performed in the old VC Theatre building before it is closed for remodeling. The concert begins at 8 p.m. Tickets may only be purchased at the door the evening of the concert. The cost is $10 general admission and $5 for students, staff and seniors.
The VC Choir sings the lovely Christmas Oratorio by French composer Saint-Saens. Famous for his charming and funny "Carnival of the Animals," the composer captures the mood of the holidays. Strings, organ and harp accompany the choir.
The VC Symphony Orchestra welcomes brilliant pianist Louise Lofquist in the stirring "First Piano Concerto" by Russian composer Dimitri Shostakovich. This unusual concerto is very lively and includes a rousing trumpet solo in conversation with the piano soloist. Ms. Lofquist is a professor at Pepperdine University and one of the most sought-after collaborative pianists in Western United States.
The Symphony also plays a medley of holiday tunes called "Around the World at Christmas Time." Added to the program is an atmospheric piece called "Autumn" by the phenomenal American composer Eric Whitacre. His music is making a huge impression all over the world.
Finally, the Symphony's percussion section will play a "Quartet for Percussion" by William Kraft.
Conductors for the concert are Elizabeth Helms, David Gorospe, and Dr. E. Burns Taft.
For additional information, please contact Dr. E. Burns Taft, Professor of Music, 805-654-6400 ext. 3210, or until November 30, Alisa Sparkia Moore, Esq., Public Information Officer, 654-6462, asmoore@vcccd.edu.