Ventura College Symphony Orchestra "Winner's Circle" Concert October 25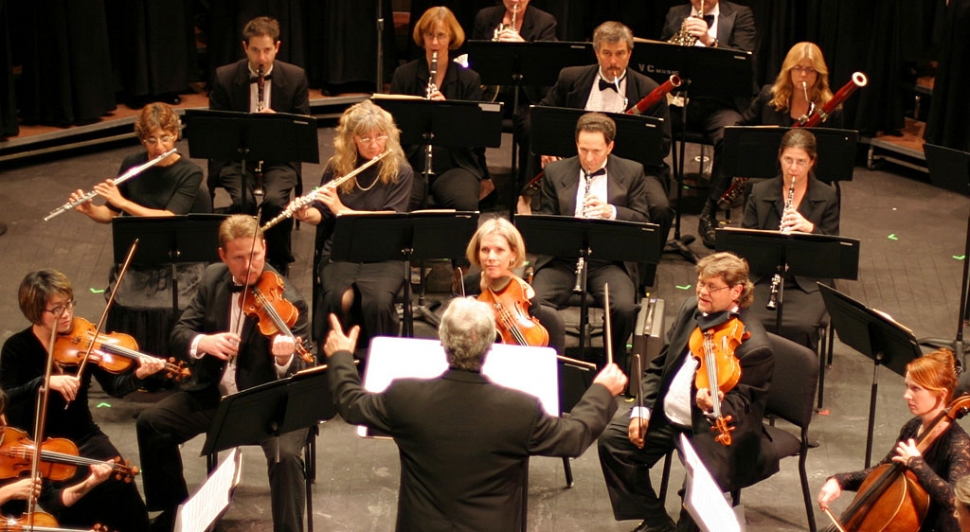 Ventura College Symphony Orchestra.
By Gazette Staff Writer — Wednesday, October 22nd, 2008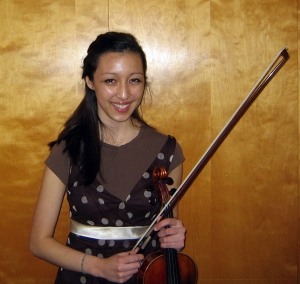 Trina Boman
VENTURA: Trina Boman, a young violinist from Thousand Oaks, will solo with the Ventura College Symphony Orchestra on Saturday, October 25 at 8 p.m. Trina won the 2008 Henry Schwab Ventura County Violin Contest against three other finalists. The competition is sponsored by a grant from the Schwab Family Trust. Tickets, at $5 student, VC staff and senior, or $10 general admission, may be purchased at the Ventura College Theatre only on the evening of the concert.
Ms. Boman will play Mendelssohn's Concerto for Violin and Saint Saens' Havanaise for Violin with the Symphony. She won the contest playing the Mendelssohn composition. Both are exciting works that display the dexterity and skill of the performer. (Please see Ms. Boman's biography below.)
Mozart's 40th Symphony is one of his greatest. Written during the very last months of his life, it stands as one of the most successful symphonic compositions of all time, enlivening all the emotions.
Fiesta Tropicale by Lopez rounds out the program. It is a medley of great Latino melody using all the color of the orchestra and a lively percussion back up. Also on the program is Puttin' on the Ritz featuring the nine percussionists of the Symphony.
The public is invited to attend.
BIO: Trina Boman
Trina Boman (17), is a junior at Thousand Oaks High School. She is a student of Melissa Phelps-Beckstead. She started playing the violin when she was 4 years old as a student of Diana Ray-Goodman. Trina is a member of the Conejo Valley Youth Orchestra.
Trina has won many awards on the violin. In January, 2008 she performed a Mozart Concerto with Thousand Oaks Philharmonic as a winner of the Conejo Valley Youth Orchestra Concerto Competition. She has also won the MTAC Conejo Valley Branch VOCE competition in 2008. In 2007, she placed second in the senior violin division of the Southern California Junior Bach Festival, complete works competition. In 2006 she performed as a "rising star" for the Ventura County Music Festival. Trina has also received gold medals in the Conejo Valley MTAC Contemporary Festival in both violin and piano.
Trina enjoys attending summer music camps and festivals. In 2005, she performed as a soloist in the junior orchestra at the Shenandoah Performs Festival in Virginia. She has also performed in a master class for Ida Kavafian, a professor at Curtis Institute, through the New York Summer Music Festival.
In her free time, she is an avid reader and enjoys playing basketball and volleyball. Through school she also enjoys dance. When she is not practicing or studying, she volunteers with her church, with Kiwanis, and with the Thousand Oaks Teen Center.
For additional information, please contact Dr. E. Burns Taft, Professor of Music, 805-654-6400 ext. 3210, or Alisa Sparkia Moore, Esq., Public Information Officer, 654-6462, asmoore@vcccd.edu.