Ventura College Students present One-Act Play Festival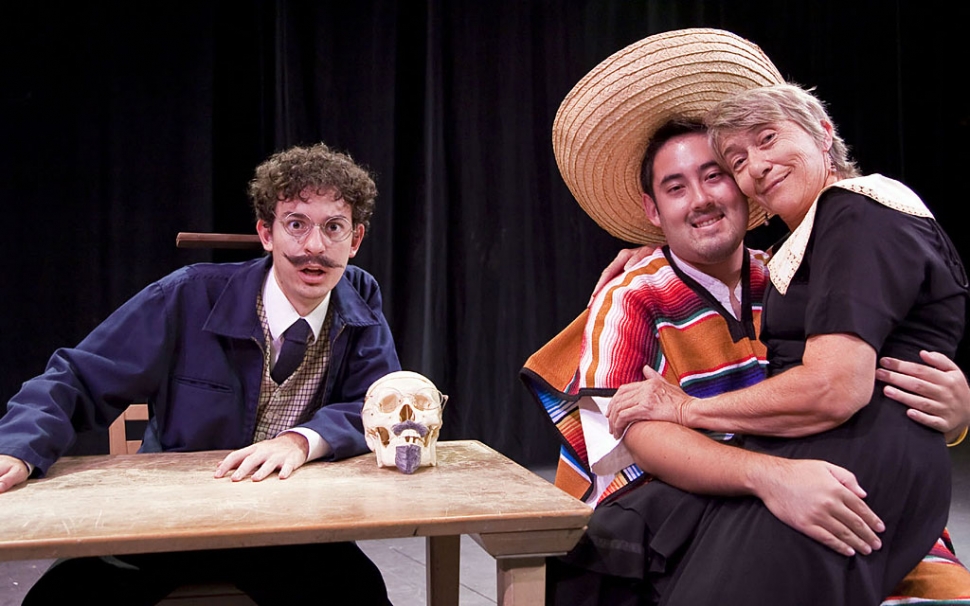 (left to right) Kevin Bass of Ventura, Charles Touchete of Oxnard and Rita Freund of Santa Paula investigate the demise of Trotsky
By Gazette Staff Writer — Wednesday, October 28th, 2009
The Ventura College Theatre Department presents the Fall 2009 One-Act Play Festival. This semester's one-acts include Seven Menus, a transcendental dining experience shared by multiple couples in ever-changing relationships, written by David Ives and directed by Aaron Manuyag; Variations on the Death of Trotsky, an exploration of how the great Leon Trotsky came to have a mountain climber's axe smashed into his head, written by David Ives and directed by James Fraker; Night Visits, an endearing parable of love, loss, and ultimate happiness, written by Simon Fill and directed by Alex Manriquez; and Misreadings, a unique tale of the delicate and complex relationship between teacher and student, written by Neena Beber and directed by Wayne Hellstrom.
The One-Acts will be performed at the Ventura College Mainstage and Circus Theatres beginning with a free preview performance on Thursday, November 12 at 8pm. Performances will be Friday, November 13 and Saturday, November 14 at 8pm, Thursday, November 19 at 8pm, Friday, November 20 and Saturday, November 21 at 8pm, and a Sunday Matinee on November 22 at 3pm.
Tickets are $7.00 for general admission, and $5.00 for students, staff, and seniors, and are available only at the door shortly before the performance begins.
For more information, contact Judy Garey at 654-64600 ext. 3236 or Jay Varela at ext. 3194.