Ventura College Remaining Fall '08 Gallery Shows
Southwest II by Karen L. Brown, encaustic (wax) monoprint with chine colle, (2007) will be in the Small Images Exhibit.
By Gazette Staff Writer — Wednesday, November 5th, 2008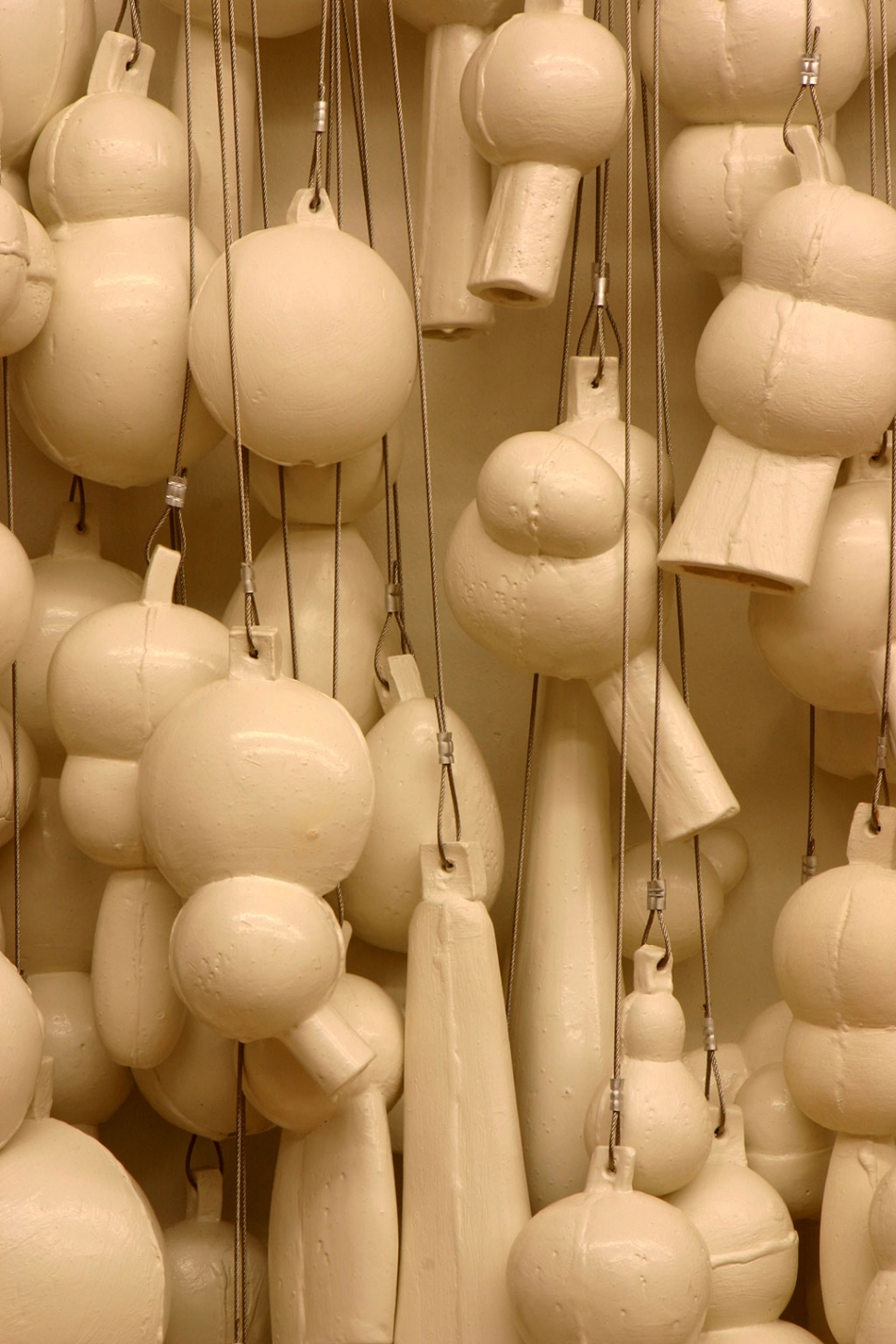 Still Life in White, by Dave Hicks, Cast detail from his exhibit in Gallery 2
VENTURA: In November and December, the Ventura College Galleries will host:
• In the New Media Gallery, Nov. 11 – 14: Open Tues. – Fri. 9 a.m. – 2 p.m., and Tues. and Wed. evenings, 7 p.m. – 9 p.m.
STUDENT ART SALE, All media available and works make terrific gifts!
• In Gallery 2, Nov. 11 – Dec.11: Open Monday - Friday, Noon - 4 p.m., Artist's reception: Nov. 13, 7 p.m.—9 p.m.
COMPOSITIONS, A Ceramic Installation by Dave Hicks, who says, "My work is centered on an exploration of form and composition. Working my way through a composition, one object at a time, allows me to keep the process fresh and organic. At times there is a plan for the overall outline. Other times, I just react to the material, creating small pieces that will later assemble into complex compositions, which are unscripted and at times chaotic. Bringing order to chaos and forming relations for the unrelated…"
• In the New Media Gallery, Nov. 19 – Dec. 11 - Open Mon. – Fri., Noon - 4 p.m. Artist's reception is Nov. 20, 7 pm – 9 pm, in front of the Gallery
SMALL IMAGES EXHIBIT
Ventura College's Friends of the Arts is having its Twelfth Anniversary invitational and membership exhibit/sale to benefit the VC Art Student Scholarship Fund. The "Small Images" show includes works many current and past Ventura College art faculty and students. The artworks are small in size and reasonably priced.
VC Friends of the Arts, working with the VC Foundation Office, is a not-for-profit club designed to raise scholarship funds for students majoring in the arts at Ventura College. Membership includes professional artists from the community, present/past faculty and alumni of Ventura College. Any interested persons are welcome to join.
Both galleries are open generally Monday through Friday, Noon to 4 p.m. Admission is free. Call Gallery Director Kate Martin at 648-8974 or email her at kate@katemartin.com for more information.