Ventura College Presents Exciting Month Of Music
By Gazette Staff Writer — Wednesday, November 26th, 2008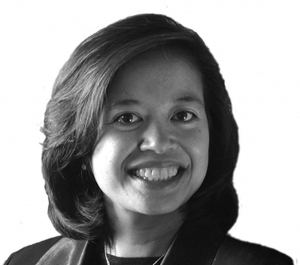 Pianist and Attorney Miriam Arichea will solo with the Ventura College Symphony Orchestra on December 6 at the VC Theatre at 8 pm.
The upcoming Ventura College Music Department holiday musical events include the Symphony Orchestra on December 6, New Composers Concert on December 10, Jazz Band on December 11, Chamber Music Recital on December 12, and Master Chorale concerts on December 13 and 14.
Attorney and accomplished local pianist Miriam Arichea will solo with the Ventura College Symphony Orchestra on Saturday, December 6 at 8 p.m. in the Ventura College Theatre. This concert marks the 10th time that Ms. Arichea has been a featured artist. Her brilliant performances have endeared her to regional audiences. Ticket prices are $5 for students, seniors and staff and $10 for general admission. They are available for purchase at the door, the evening of the concert.
Rachmaninoff's piano concertos are perennial favorites of the concert going public. His third concerto is especially brilliant, earning the nickname "Rach 3" and having the reputation of being exceedingly impressive and difficult. Ms. Arichea joins the ranks of the world's top artists as she brings this gorgeous music to life.
John Biggs, a world-renowned composer living in Ojai, has written many orchestra works. The Symphony is featuring his evocative piece "The Ballad of William Sycamore." This music celebrates a quintessentially American tale, and is enhanced by Ron Rezac, an actor seen often on regional stages, as the narrator.
Rounding out the program is a joyful arrangement of "We Wish You a Merry Christmas" presented in many ways to capture the full measure of its seasonal message.
The New Music Composers Concert featuring faculty members Robert Lawson, Miquel del Aguila and their students is December 10, the Ventura College Jazz Band will perform on December 11 and the Chamber Music Recital is December 12, all in the Ventura College Theatre at 8 p.m. Tickets are $15 for general admission and $5 for students, staff and seniors. All tickets are available at the box office on the nights of the performances.
The Master Chorale will have two holiday performances. On December 13, their concert, Cambridge Story and Song, will be performed at the St. John's Seminary Chapel, 5012 Seminary Road in Camarillo at 2 p.m. All tickets are $15.
On December 14, the concert will be held at the San Buenaventura Mission, 211 E. Main Street, in Ventura, at 4;30 p.m. Tickets are $20 for priority seating and $15 for general admission. For tickets to either Master Chorale show, please call 654-0995 or email vtachorale@yahoo.com.
For additional information, call Alisa Moore at 805-654-6462 or the Ventura College Theatre information line at 805-654-6392.