Ventura College Presents "Small Images" Exhibit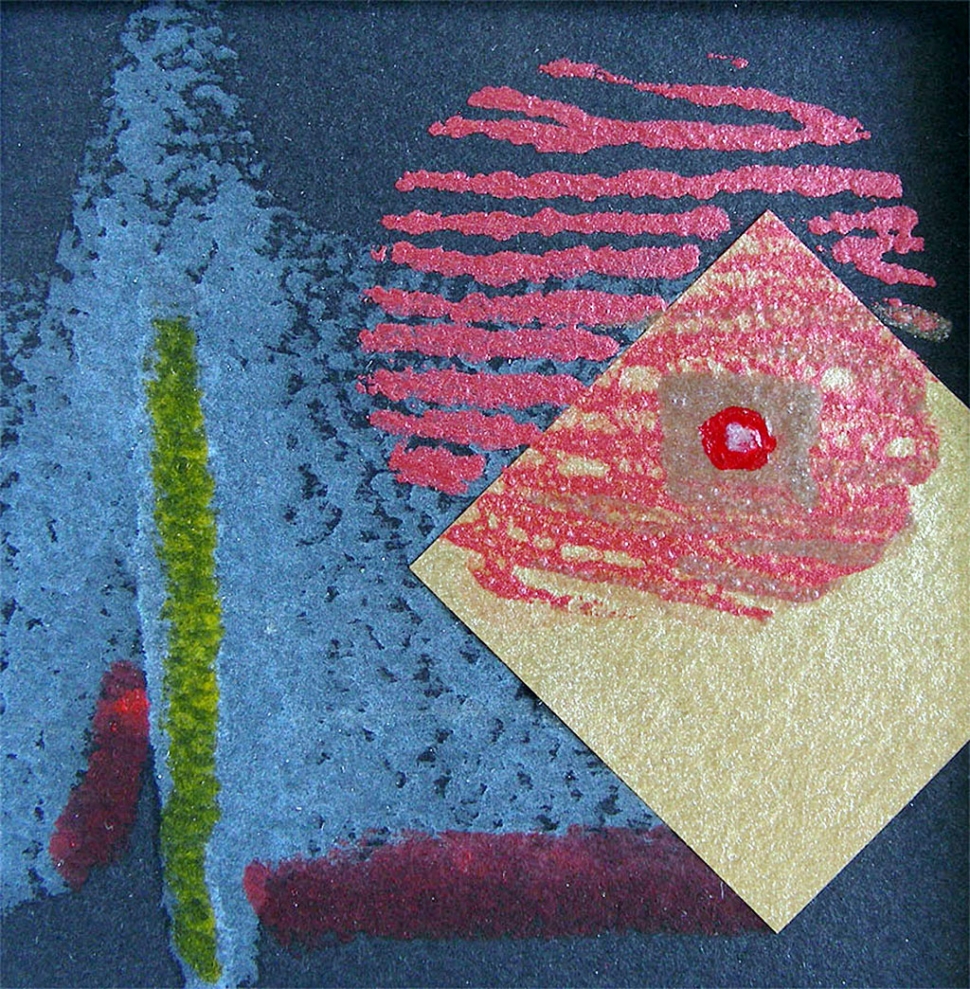 Southwest II by Karen Brown, encaustic (wax) monoprint with chine colle (2007), is just one of the beautiful, perfect-for-gift-giving, pieces available at the Ventura College "Small Images" Exhibit beginning November 19.
By Gazette Staff Writer — Wednesday, October 29th, 2008
12th Annual Scholarship Fund Raiser Art Show and Sale
Date: November 20th Opening Reception
Time: From 7-9pm
Location: New Media Gallery, Ventura College 4667 Telegraph Rd., Ventura, CA
Ventura College's Friends of the Arts is having an "Invitational and Membership" Art Exhibit and Sale to benefit the Ventura College Art Student Scholarship Fund. The "Small Images" Exhibit will run from November 19th through December 11th at Ventura College's New Media Gallery.
Guest artists this year include: Renate Collins, Gerri Johnson-Mc Millin, Tom McMillin, Marjorie Moskowitz, Sylvia Raz, Teal Rowe, Leslie Thompson, Stephen Schafer, and Sylvia Torres.
The opening reception will take place Thursday, November 20 from 7-9pm at the New Media Gallery. The public is invited. There is NO admission charge. Refreshments will be served. Gallery hours are from 12 noon-4pm Monday through Friday.
Opening night Reception has Free Parking on campus without a permit in the West and North lots off Loma Visa Road ONLY. Parking on campus at any other time requires a permit which may be purchased for $1.00 from the machine in front of the Administration Building off Telegraph Road.
Ventura College Friends of the Arts, working with the Foundation Office, is a non- profit organization designed to raise scholarship funds for students majoring in the arts a Ventura College. Membership includes professional artists from the community, present and past faculty, and alumni from Ventura College. Any interested person is welcome to join.
CONTACT: Donna Carver, PR and Marketing for Ventura Friends of the Arts "Small Images" Scholarship Fundraiser Art Show and Sale, for more information 402-0247.