Ventura College Opera & Musical Theatre proudly presents "The Baker's Wife"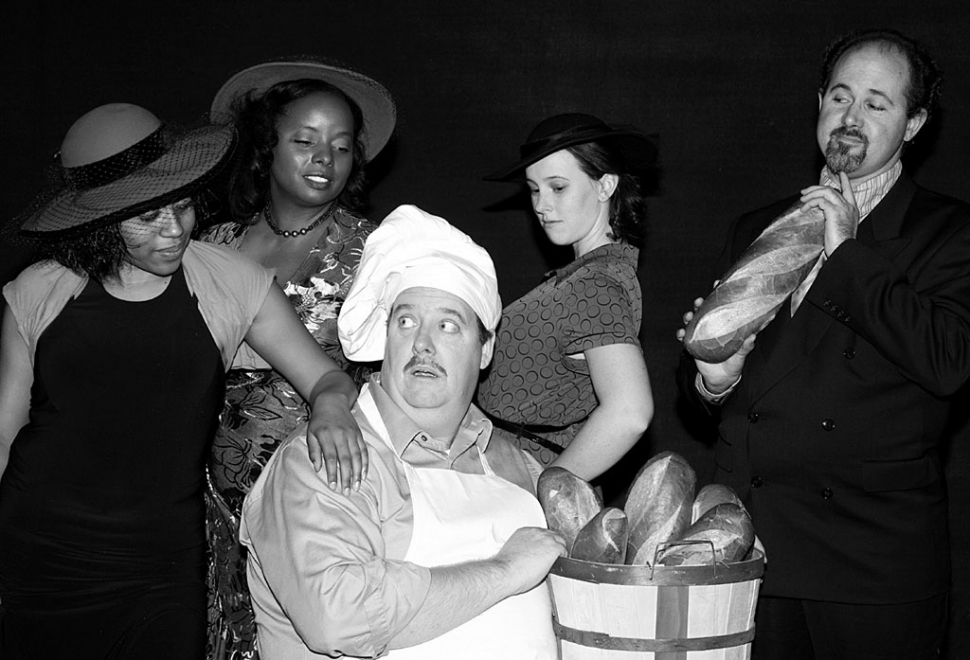 "The Baker's Wife"
By Gazette Staff Writer — Wednesday, April 15th, 2009
Book by JOSEPH STEIN
Music and Lyrics by STEPHEN SCHWARTZ
Based on the film "La Femme de Boulanger" by Marcel Pagnol and Jean Giono
Old world charm permeates every moment of this bittersweet, wise and gently offbeat fable of life, love and bread by Joseph Stein ("Fiddler On The Roof") and Stephen Schwartz ("Godspell," "Pippin," "Children of Eden" and the films "Pocahontas," "The Hunchback Of Notre Dame" and "The Prince Of Egypt").
The bickering residents of a small Provencal town at last find peace and contentment in the heavenly bread of the newly arrived baker and his attractive young wife, but when she is lured away by the attentions of a handsome young gigolo, the middle-aged baker loses all zest for life and baking, throwing the community into chaos.
Baker's Wife is directed by Angela Rasmussen, choreographed by Jeff Wallach, with musical direction by Elizabeth Helms.
Scott Groeneveld ("Humpty Dumpty" from last season's A Time Out of Rhyme) stars as the Baker, and Christine Capsuto (last seasons' "Mistress Mary Quite Contrary") as his wife.
Performances will be at the Ventura College Theatre
April 17, 18, 19, & 24, 25, 26 (Fridays/Saturdays at 8:00 p.m.; Sunday matinees at 2:00 p.m.)
General admission: $17, Students and seniors: $10
For advance tickets: www.tix.com
For Information: www.operaworkshop.info or call 805-654-6309
This event was made possible, in part, by a grant from the city of Ventura Community Services, Cultural Affairs Division.
THE BAKER'S WIFE is presented through special arrangement with Music Theatre International (MTI). All authorized performance materials are also supplied by MTI.
421 West 54th Street, NY, NY 10019
The Mission of VCOMT is to:
• Educate students from Ventura College and the community at large in opera and musical theater,
• Contribute to the cultural enhancement of the City by exposing audiences to these art-forms through performance-oriented programs of opera and musical theater,
• Establish a high standard of artistic excellence, by featuring professional artists and staff in direct collaboration with the students,
• Provide program material which encourages multi-cultural themes and diversity for the students and for the community audience, and to
• Provide school outreach programs of opera and musical theater for youth.
For additional information, please call Elizabeth Helms, program director at 805-654-6309, by email at ehelms@vcccd.edu or kennethhelms@sbcglobal.net or go online www.operaworkshop.info.