Ventura College Hosts Two Remaining Gallery Exhibits for '09
By Gazette Staff Writer — Monday, November 16th, 2009

Robert Lamarche's Wings of Ra incorporates his use of diverse materials to express ancient symbols and meanings.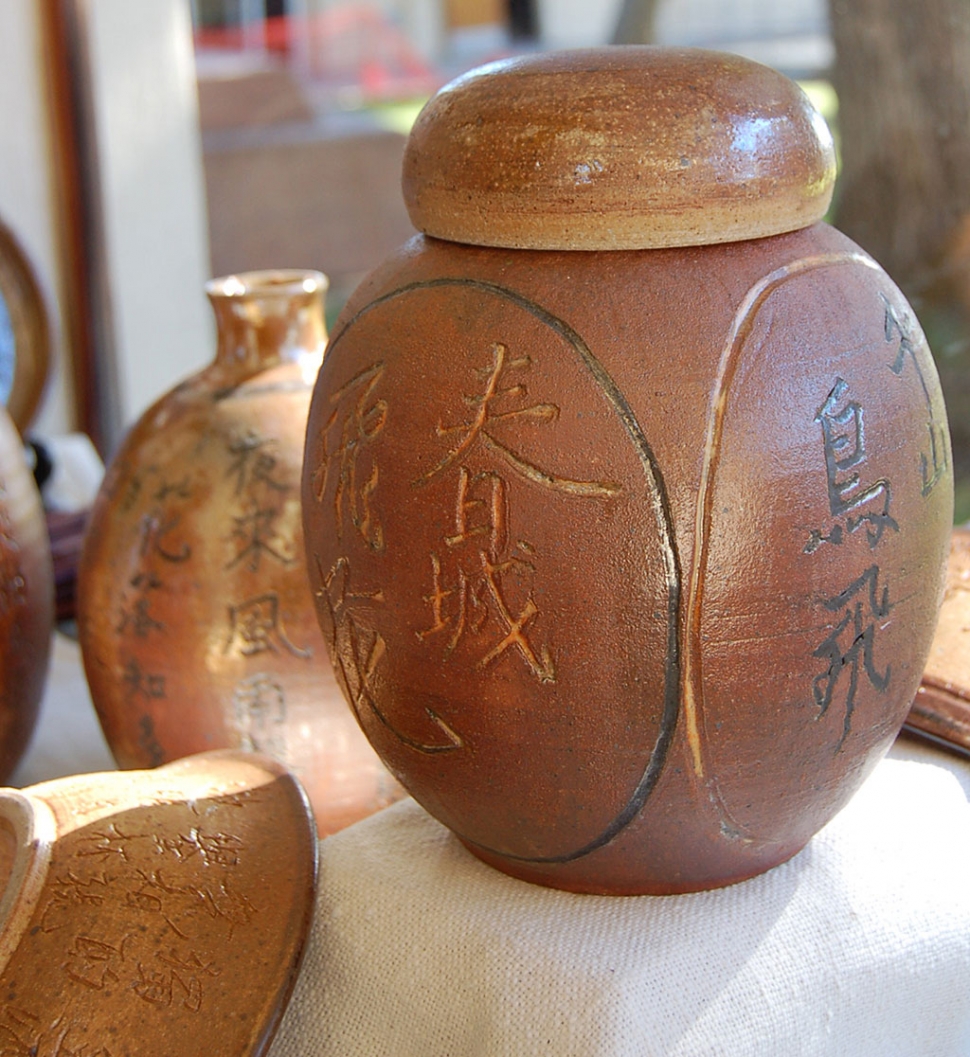 Student pieces of ceramics make wonderful holiday gifts!
VENTURA: In November and December, the Ventura College Galleries will host:
In Gallery 2, Nov. 12 – Dec.9: Open Monday - Friday, Noon - 4 p.m.:
Robert Lamarche, Ojai artist, brings his exhibit ANCIENT WISDOM IN CLAY to Gallery 2 from November 12th to December 9th. The Artist Reception will be November 12 from 7 pm—9 pm in front of Gallery 2. Robert Lamarche works with clay, poetry, glass, bronze, neon, precious metals, and steel to re-create ancient forms of expression, infusing them with exquisite craftsmanship, depth and emotional impact. His works represent the artist's "ever pursuing the eternal quest against darkness, against oblivion, towards the light, inner and outward."
In the New Media Gallery, Nov. 23, 24th and 25th:
STUDENT CERAMICS SALE: All works make terrific holiday gifts!
November 23-25: 9 a.m. – 2 p.m., and November 23 and 24, 7 p.m. – 9 p.m.
Admission is free. Call Gallery Director Kate Martin at 648-8974 or email her at kate@katemartin.com for more information.