Ventura College Galleries Present The Exotique and Collaborative Works with Students & Faculty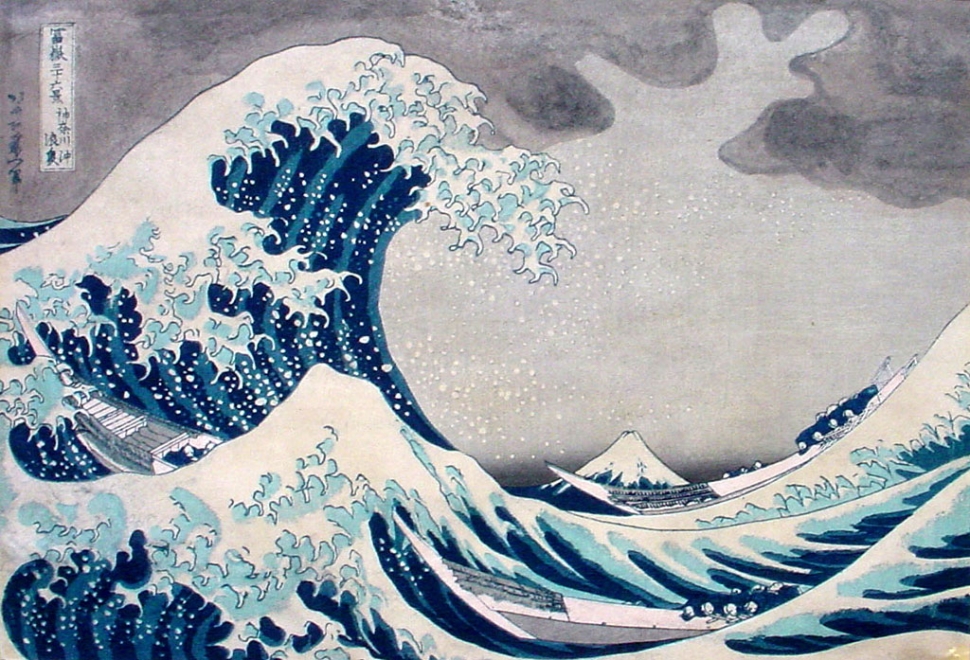 Great Wave.
By Gazette Staff Writer — Wednesday, October 22nd, 2008
VENTURA: Through November 2, the Ventura College Galleries are exhibiting:
In Gallery 2: Fascination with the Exotique, curated by Art Historian Ann Bittl. Exploring Non-Western art and culture as a means of seeing the world in our era of globalization, this exhibition is an introduction to African, American Indian, Chinese, Japanese, Southeast Asian, Islamic and Pre-Columbian art as a form of cultural and social expression. The works are also for sale.
In the New Media Gallery: One Book One Campus III: A Faculty and Student Collaborative Exhibit - A collection of works by Ventura College Faculty and Student artists and photographers visualizing the Orwell work, 1984, which is the subject of the 2008 One Book One Campus One Community project.
Both galleries are open Monday through Friday, Noon to 4 p.m. Admission is free. Call Gallery Director Kate Martin at 648-8974 or email her at kate@katemartin.com for more information.