The Ventura College Dance Department Presents Relativity Dance = VC2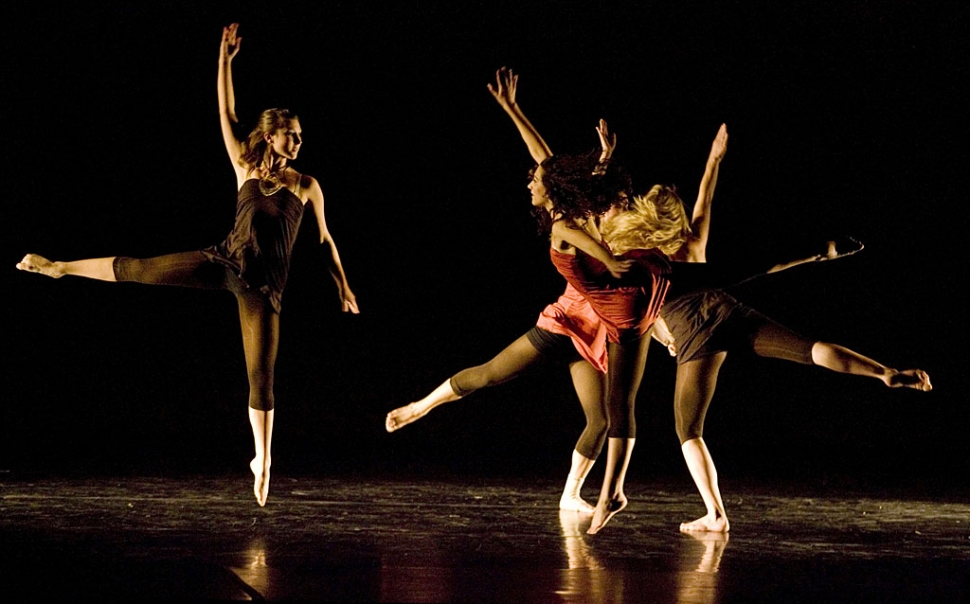 The Ventura College Dance Department with guest choreographers bring a wide range of dance to the VC Theatre on December 4 through 6.
By Gazette Staff Writer — Tuesday, November 10th, 2009
VENTURA: Ventura College presents another amazing dance concert! Guest choreographers Marlon Pelayo, Connor Casavan and Monica Brupbacher and student choreographers from Ventura College Dance Department are presenting their dance work on December 4, 5, and 6. The shows will be 8 pm on Friday and Saturday; with a 3 p.m. matinee on Sunday. Tickets are $8 for presales, seniors, staff and students and $10 at the door. Directed by CathyJean Butter, this semester's dance concert is a variety of styles from aerial dance to contemporary work to modern abstract - it really has it all.
Ventura College Dance Department has made a name for itself with outstanding performances over the last 27 years, this semester's will not disappoint. This is the last performance that will be held in the Ventura College Theater before the building is scheduled for renovation.
For additional information, contact the Theatre Information Line: 805-654-6392 or CathyJean Butter at 805-341-6394.