Upcoming Events at the Ag Museum of Ventura
By Gazette Staff Writer — Monday, December 1st, 2014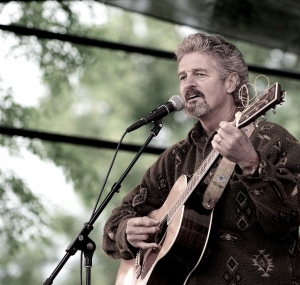 The Museum of Ventura County's "Ag Museum" in Santa Paula has two upcoming events, which are open to the public
1. Music at the Ag – Friday, December 5 will feature singer-songwriter Alan Thornhill performing in Limoneira Hall. 7:30 pm
2. Gallery Talk: "Ventura County Agricultural Practices: Water Conservation and Environmental Protection," by soil and water scientist Jamie Whiteford, Ph.D.
Details:
MUSIC at the AG, Dec. 5, 7:30 pm
Alan Thornhill's unpretentious nature could be misleading. You might think upon meeting him that he's simply the modest legendary finish carpenter from the artist colony of Ojai, CA. That myth evaporates when he picks up a guitar and beautiful hands reveal what they were born to do. Long recognized as a notably brilliant player ( winner of the prestigious Telluride Fingerstyle Guitar Championship,) his distinctive sound has been featured on numerous recordings (Kate Wolfe, Chris Hillman, Hoyt Axton, The Rincon Ramblers and more.) While his melodic playing captivates audiences of all ages, from concert halls to festival stages, it is simply a stunning accompaniment to what is called by many "one of the most beautiful voices ever heard." Alan's a singer admired by his peers and beloved by devoted fans and mesmerized first timers.
Admission to Music at the Ag is $10 general public; $2 kids with an adult; $5 MVC museum members. Food trucks will be on hand with dinner or snacks for purchase from 7:00 to 8:30 p.m. Doors open at 7:00 p.m.; seating is first come first seated; and tables and chairs are provided in Limoneira Hall where the band will perform.
GALLERY TALK, Dec. 11, 2 pm
Soil and water scientist Jamie Whiteford, PhD, will give an illustrated talk about farm management practices and water use efficiency in a presentation called "Ventura County Agricultural Practices: Water Conservation and Environmental Protection," at the Museum of Ventura County's Agriculture Museum in Santa Paula, on Thursday, December 11, 2014, at 2:00 p.m. Dr. Whiteford's talk is held in conjunction with the Agriculture Museum's current temporary exhibition"In the Same Boat: Challenges for Ventura County Water Users." The exhibition and program are sponsored in part by a grant from the Thelma Hansen Endowment.
As an Irrigation Technician for the Ventura County Resource Conservation District, Dr. Whiteford is responsible for assessing the efficiency of farm irrigation systems, surveying farm management practices, coordinating invasive plant removal, and organizing agricultural outreach and education events. He earned a BS (Biochemistry) and MS (Oceanography) from Old Dominion University in Virginia. At UC Riverside he received a PhD in Soil and Water Science. In 2008 he began teaching agriculture and water science at Ventura College, and in 2011 took his current position with the Resource Conservation District.
The Museum of Ventura County's Agriculture Museum is located at 926 Railroad Avenue, Santa Paula, California, in their historic downtown. Hours are 10 a.m. – 4 p.m. Wednesday through Sunday. Admission is $5 adults, $3 seniors, $1 children 6-17, free for children ages 5 and under, and for Museum of Ventura County members. The first Sundays of every month is free to the public. For more information, go to www.venturamuseum.org or call (805) 525-3100.