Unique Bas-Relief Paintings Highlight Artist Catherine Day Barroca's Exhibition at Museum of Ventura County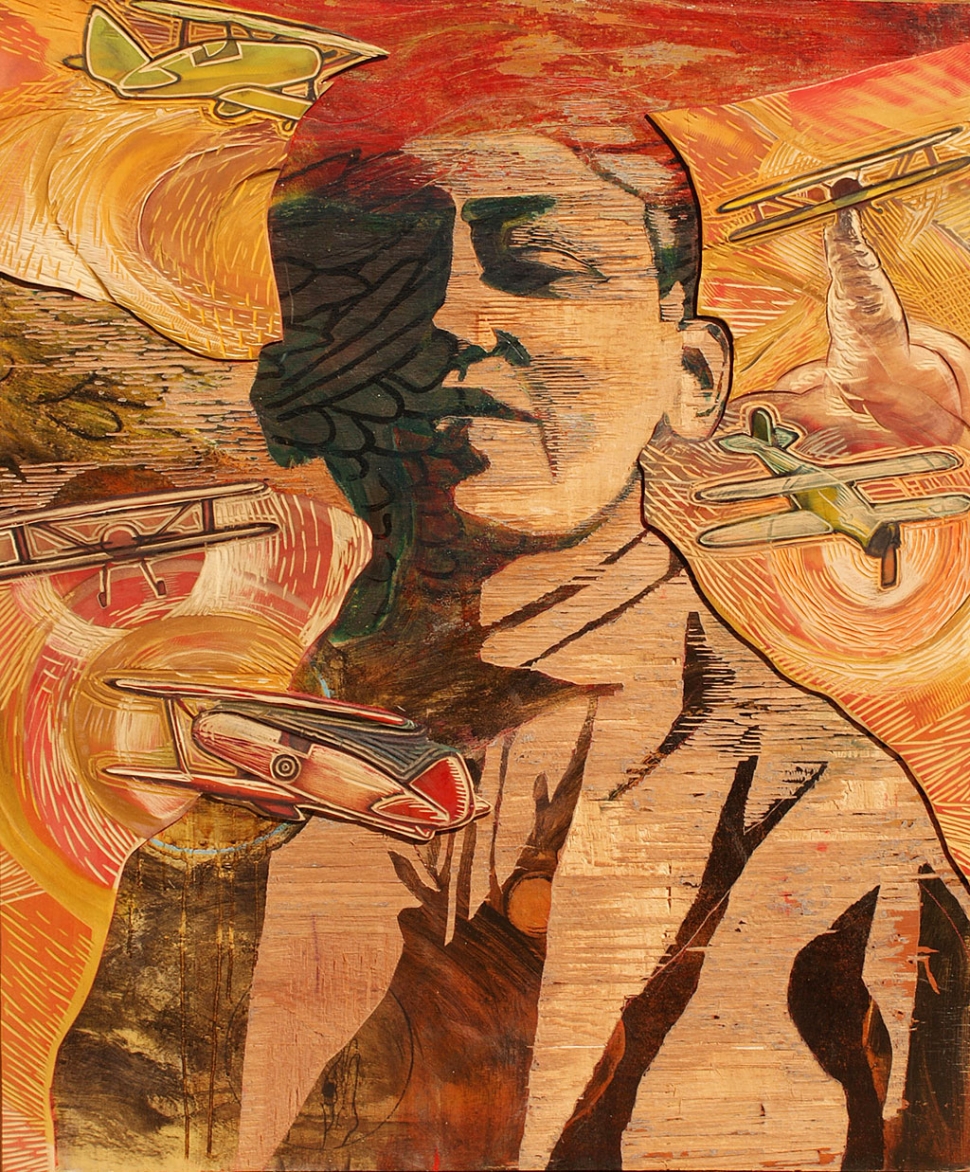 "Stevie" - basrelief painting by Catherine Day Barroca.
By Gazette Staff Writer — Wednesday, November 19th, 2008
December 14 - March 22
"Corner Morro Bay" by Jessie Arms Bottke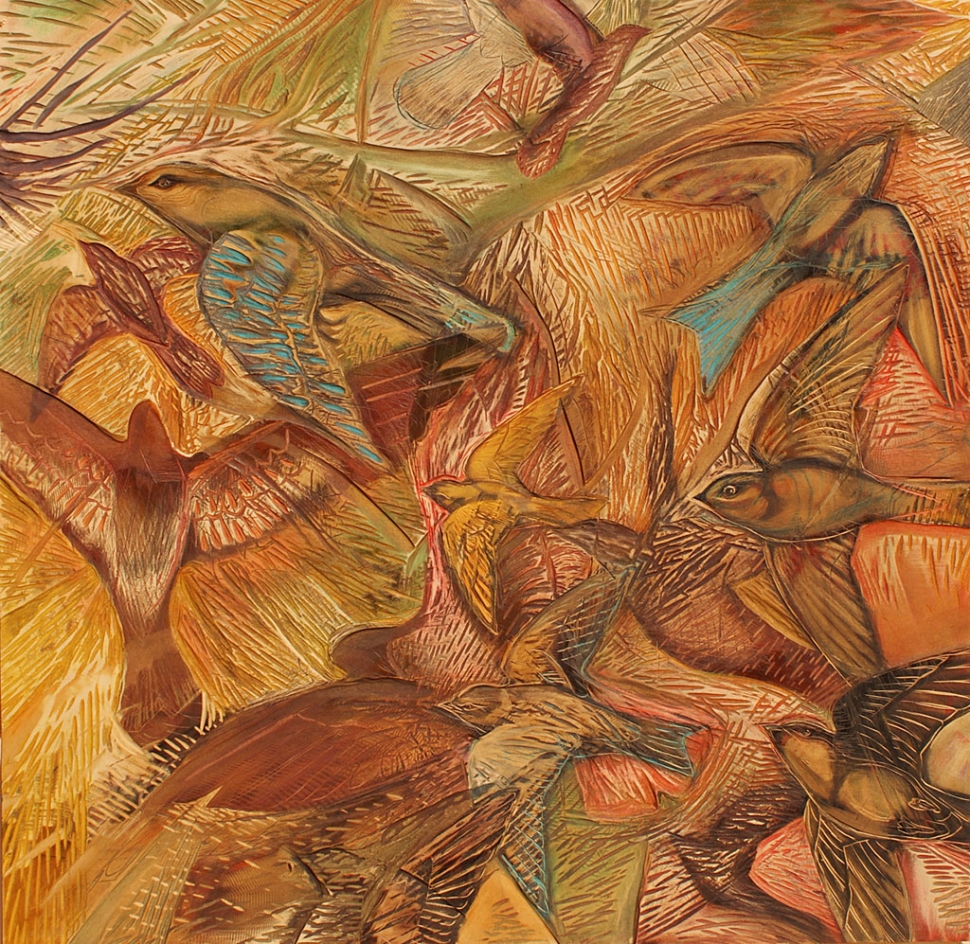 "Liberation" by Catherine Day Barroca - bas relief oil paint on wood panel.
Catherine Day Barroca's new direction in bas-relief paintings on wood will be featured in the painter and printmaker's first major exhibition, With the Grain: Catherine Day Barroca, opening at the Museum of Ventura County on Sunday, December 14.The exhibit runs through March 22, 2009.
Complimenting the Day Barroca exhibition is California Travels: Cornelis and Jessie Arms Botke Prints, 1922-1953. This selection of 25 works by the famous Santa Paula artists includes two new museum acquisitions, being shown for the first time. The Botke prints are on display December 14 through February 1.
Day Barroca's large bas-relief paintings on wood combine elements of printmaking, painting, and sculpture. Her exhibition also includes etching, woodblock, and lithograph prints. Visitors will be able to touch copper plates, woodblocks, and a lithographic stone, and see the prints she made from them.
Since 1998, Day Barroca has taught in the Ventura College Art Department, where she was once a student. Born in Panama, raised in Oxnard and Germany, she is now a Ventura resident. Day Barroca's work is often inspired by her multicultural heritage and travels, and reflects her interest in families, nature, and the historic Ventura Avenue community of Ventura.
In 2001 she completed "Portrait of a Neighborhood," a 100-foot-long mural in the interior of the Casa de Anza Library on Ventura Avenue. Day Barroca's work is featured in art collections such as those of the Museum of Ventura County, the City of San Buenaventura, the City of Oxnard, and the Spencer Museum of Art in Lawrence, Kansas. She directed the Ventura College Art Galleries from 2001 to 2005, and holds a Master of Fine Arts in painting and printmaking from the University of Kansas.
The Museum of Ventura County is at 89 South California Street, in downtown Ventura. The museum is open Friday from 11 a.m. to 8 p.m., Tuesday through Thursday, Saturday and Sunday from 11 a.m. to 6 p.m. Free admission, except for some events. For information, please call (805) 653-0323 or go to http://www.venturamuseum.org.