Truly Awesome Art At The Ojai Valley Museum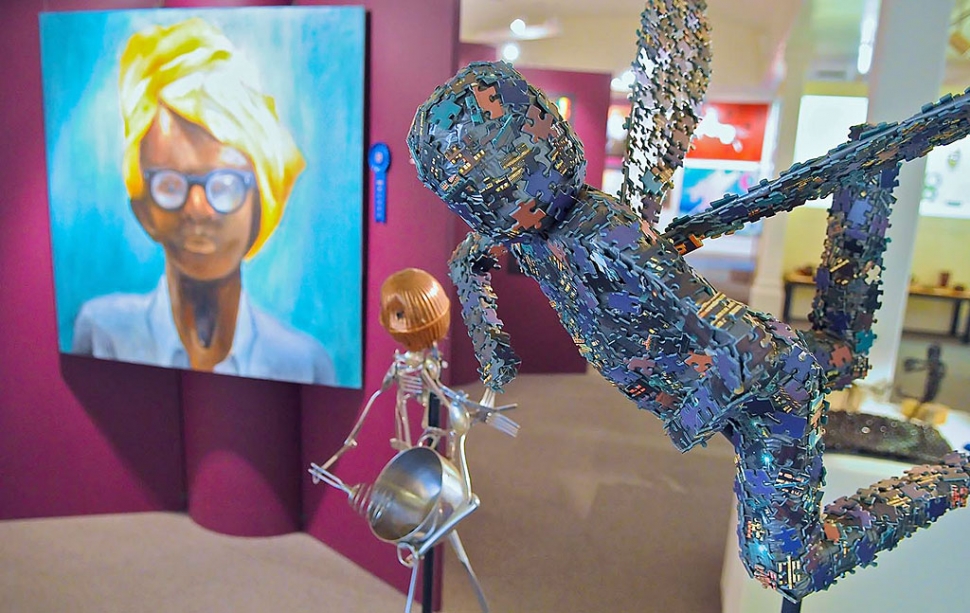 "Awesome Art" at Ojai Museum.
Photo by Dean Zatkowsky
By Gazette Staff Writer — Wednesday, February 25th, 2009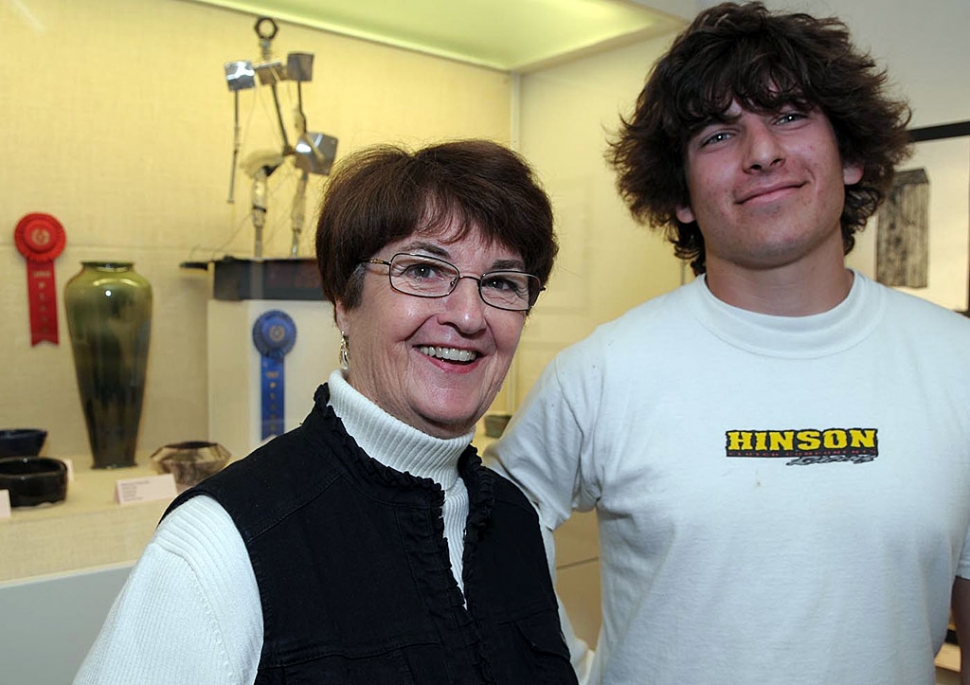 Claire Hill and Hayden Malloy, blue-green vase.
Photo by Dean Zatkowsky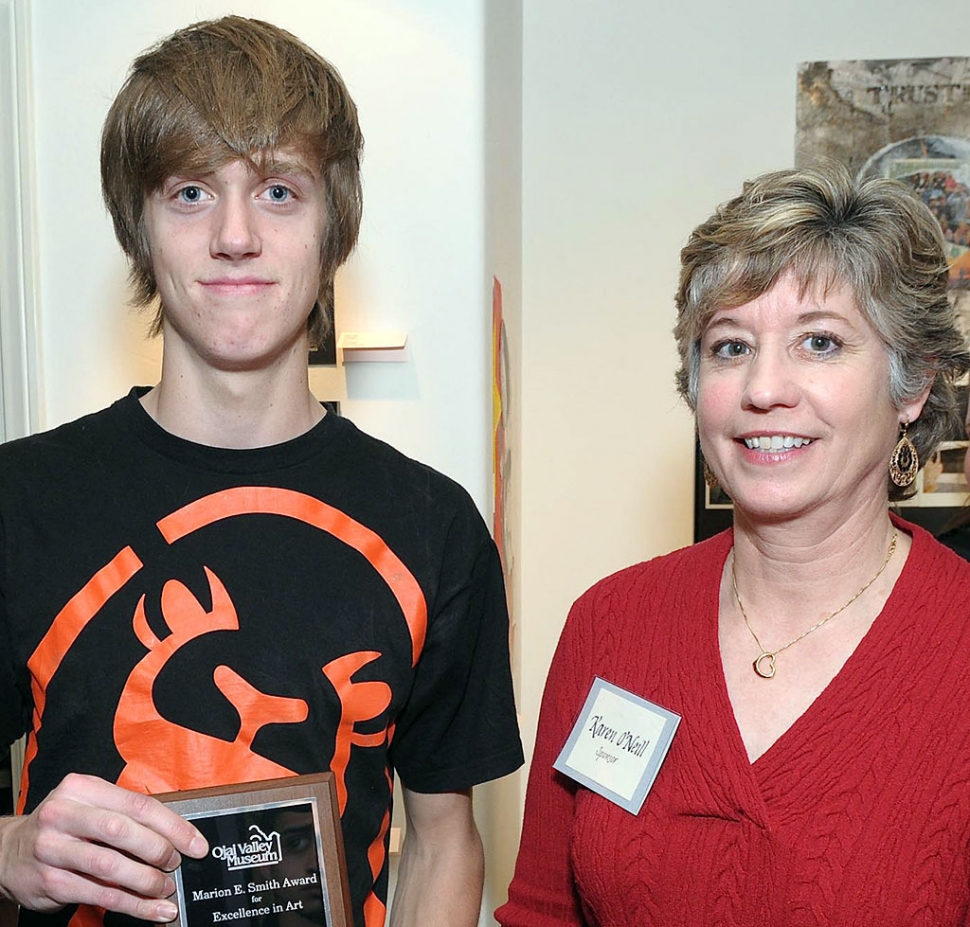 Griffin Davis and Karen O'Neil.
Photo by Dean Zatkowsky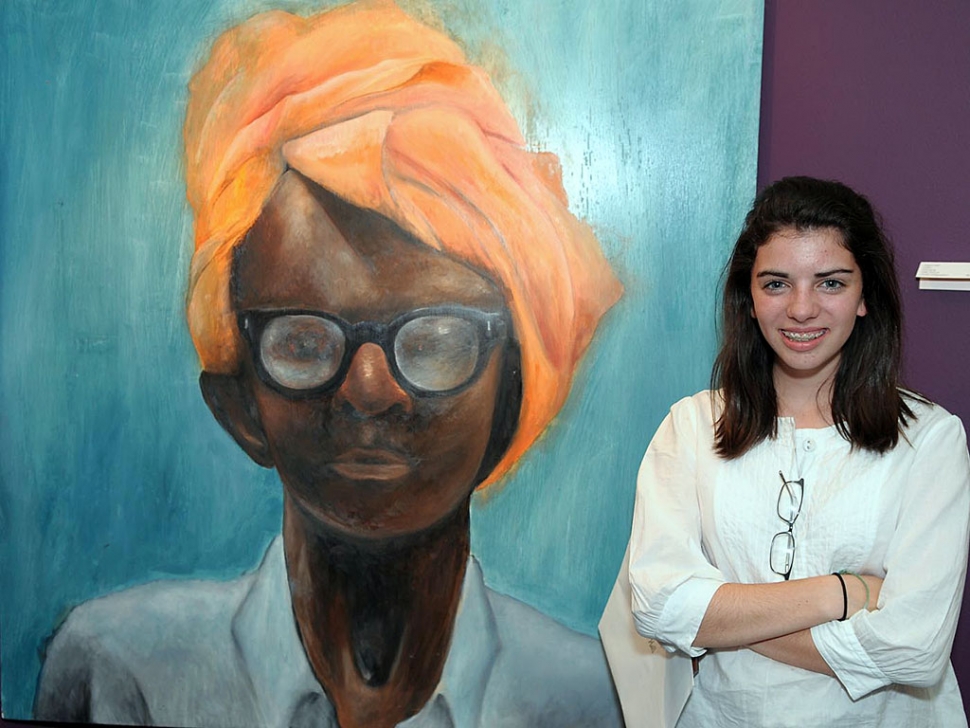 Gigie Hall, India.
Photo by Dean Zatkowsky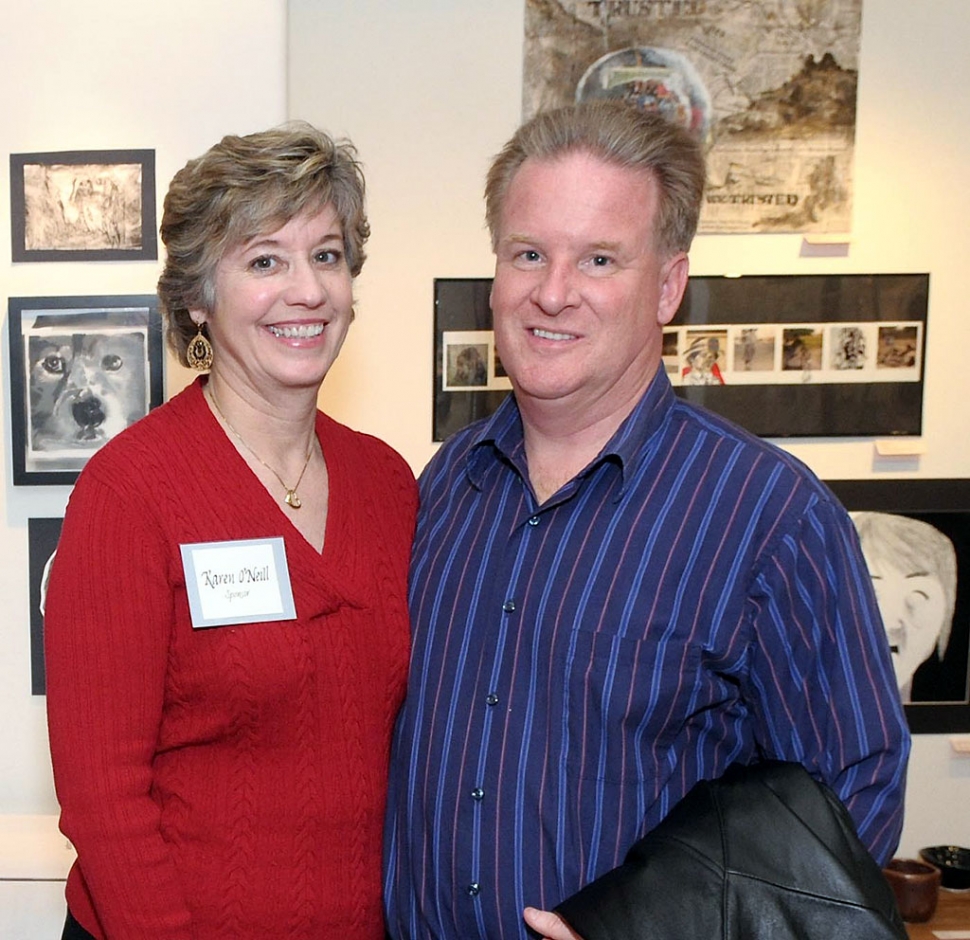 Sponsors Karen O'Neil and Micheal Burgos.
Photo by Dean Zatkowsky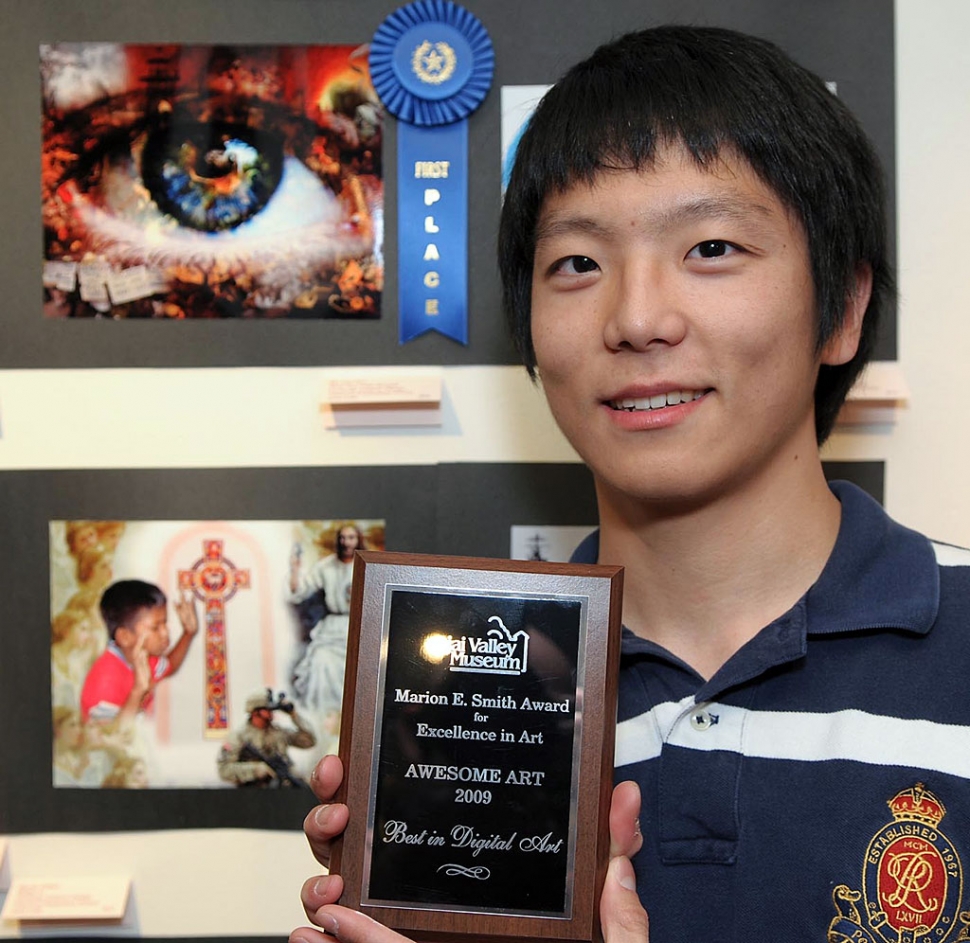 Min Kyu Kim, Digital Art.
Photo by Dean Zatkowsky
Courtesy Denise Picard, Contributor
Sunshine was among the guests last Thursday afternoon, for the reception and awards ceremony of the museum's latest exhibition, "Awesome Art." Outside, in the museum's lovely patio, there were pizzas, fresh fruit, lemonade, and Ojai Valley School provided delicious cookies. But the main attraction was inside, where over 260 students from six valley high schools mingled with their parents, teachers and friends to view the art work of their peers.
The gallery atmosphere was warm, energetic and electric, as the students cheered for their teachers and friends during the awards presentation, and the public discovered the students' incredible creativity in a variety of media displayed within the over 400 pieces of art. The exhibit will be showcased at the museum until April 5th.
Karen O'Neil and Michael Burgos presented the Marion E. Smith Excellence in Art Awards, named in memory of their mother, a long time resident of Ojai, a docent at the museum and a youth art supporter. "Some of you will pursue your talent as an occupation, some might go on to make a lot of money, but, even if you only use your gift as a hobby it will remain with you for the rest of your life," said Burgos in his introduction. These thoughts were confirmed as we talked to some of the students. Min Kyu Kim, who titled his graphic arts piece, "What Your Faith Brought," wants to continue with religious studies. Gigie Hall, whose "India" painting is so striking, will go on to college next fall, majoring in music and religion. As for Hayden Malloy, his main interest is mechanics and his goal is to attend Cal Poly, San Luis Obispo. Griffin Davis, Best of Show winner for his piece of animated sculpture, "Fan Mail," is looking forward to making a career with his talent as an artist.
Some visitors bought art pieces on the spot. Claire Hill, volunteer at the museum, remembers, "I was Hayden Malloy's teacher in kindergarten and I have always been interested in the Arts and Crafts Movement. When I saw Hayden's beautiful blue/green vase, I just had to have it."
Best of show winner was Griffin Davis, Sculpture, Besant Hill School.
First place winners were: Cayce Cover, Sculpture, Thatcher; Griffin Davis, Mixed Media, Besant Hill; Dunya Dixon, Ceramics, Besant Hill; Luka Dixon, Photography, Besant Hill; Gigie Hall, Painting, Nordhoff; Min Kyu Kim, Digital Arts, Villanova; Rick Ra, Drawing, Besant Hill; Amanda (Ji Hyun) Won, Graphic Design, Villanova.
Second place winners were: Raymond Cason, Painting, Nordhoff; Garrett Erickson, Sculpture, Nordhoff; Grace Garlow, Mixed Media, Besant Hill; Vivian Gordillo, Digital Arts, Nordhoff; Lauren Gibbs, Graphic Design, Nordhoff; Hayden Malloy, Ceramics, Nordhoff; Cyrus Oloumi, Photography, Oak Grove; Julie Yu, Drawing, Besant Hill.
Judges were local artists Gayel Childress, Ray Harding and Cary Soloman.
The museum is located at 130 W. Ojai Avenue. Admission for adults is $4. There is no charge for students for this exhibit. For more information and hours call 640-1390 or visit http://www.ojaivalleymuseum.org/.