TOWN TALK: My Life with Frank Sinatra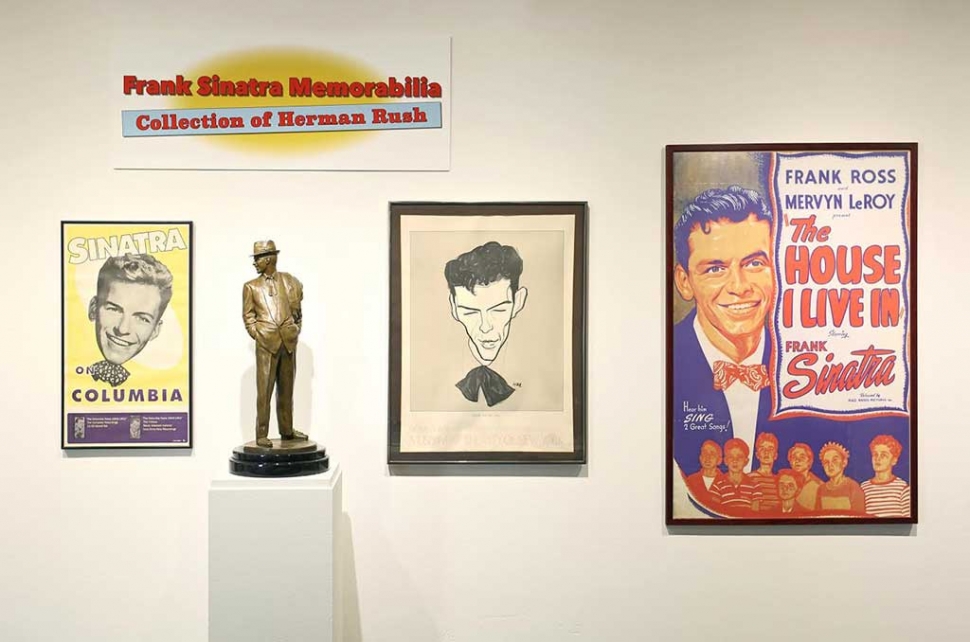 By Gazette Staff Writer — Thursday, August 18th, 2016
Herman Rush first met Frank Sinatra when he was a teenager. Sinatra's manager was Rush's uncle, Manie Sacks. That gave Rush a front row seat to experience the career of one of the most popular and influential musical artists of the 20th century.
During a Town Talk on August 28th, Herman Rush will share stories about his life with Frank Sinatra. You'll hear behind the scenes stories "Ole Blue Eyes" career in music and movies as well as the Rat Pack.
Herman Rush had a long career in the entertainment industry himself. A top talent agent, he represented Nancy Sinatra and has produced movies, TV specials and hit shows including The Montel Williams Show.
Rush spent decades putting together a comprehensive collection of Frank Sinatra memorabilia. Highlights from his collection are including in the Ojai Valley Museum's current exhibition, "Ojai Collects" which is on view through September 25th.
The Town Talk will run from 4:30 to 6 p.m. on August 28th at the museum. Admission is $5; free for museum members.
The Ojai Valley Museum is located at 130 W. Ojai Ave; 805 640-1390; OjaiValleyMuseum.org.