Town Talk: A Conversation With Phil Harvey at Ojai Valley Museum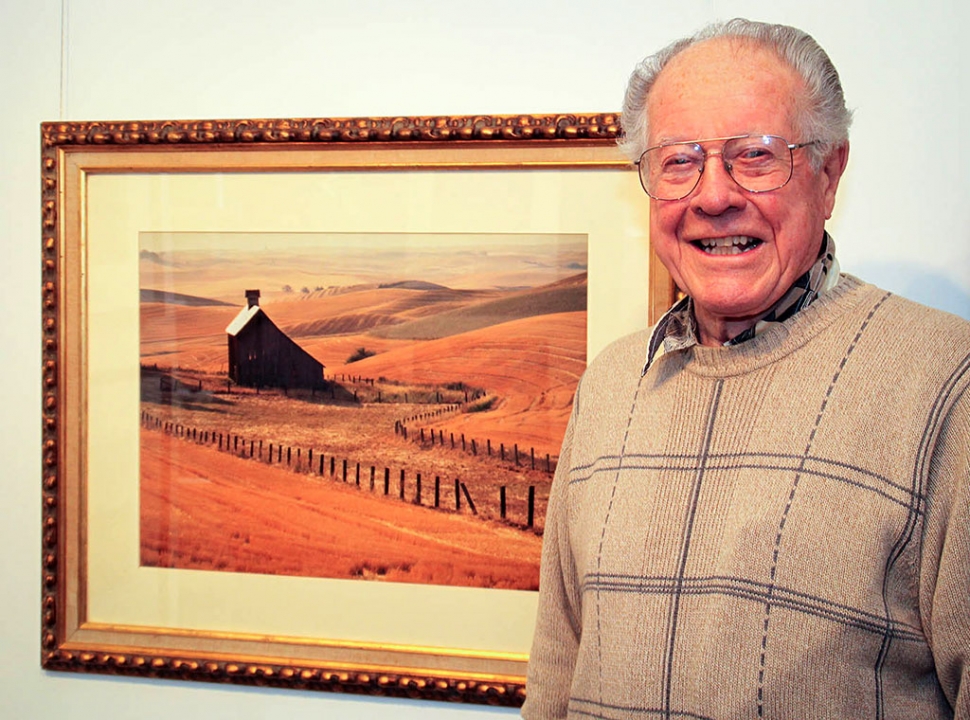 Phil Harvey. Photo by Sally Carless.
By Ojai Valley Museum — Monday, January 19th, 2015
Sunday, Jan. 25, 2015
4:30 pm to 6:00 pm
Ojai has no shortage of Renaissance men and women, but none quite like Phil Harvey. He has forged distinguished careers as a singer in opera, light opera and musicals, and as a movie actor he appeared in the classic film "Touch of Evil," among others.He is an accomplished photographer and some of his striking Ojai images are collected in the popular booklet in post card format, "Mystique of Ojai". This Sunday, Jan. 25, from 4:30 to 6:00 pm, he will share some of his stories with the public at the Ojai Valley Museum, 130 W. Ojai Avenue, in a special event, "A Conversation With Phil Harvey."
The museum's Town Talks coordinator, Mark Lewis, will sit down with Harvey to chat about his many-faceted career and the extraordinary people he met along the way, including Krishnamurti; John Bauer, founder of the Ojai Music Festival;Iris Tree, English poet and actress, who invited Harvey to join the Ojai Art Center's Shakespearian Theater group; Orson Welles, who directed Harvey in "Touch of Evil;" and Clint Eastwood, whom Harvey met when both were young contract players at Universal.
Harvey also founded the Ojai Photography Club and the Ojai Community Chorus, and served as longtime music director at the Ojai Presbyterian Church. In 2003, he received the City of Ojai's "Lifetime Achievement in the Arts Award," andin 2010 the Rotary Club of Ojai honored him as a Living Treasure. Indeed, he has a treasure chest full of stories to share this Sunday. Well into his tenth decade of life he remains a vibrant and active member of the local arts community. The event will run from 4:30 to 6 p.m. For this Town Talk, museum members are admitted free and $5 for non-members.
The Ojai Valley Museum, established in 1967, is generously supported in part by museum members, private donors, business sponsors and underwriters, the Smith-Hobson Foundation, Wood-Claeyssens Foundation, City of Ojai, Ojai Community Bank, Rotary Club of Ojai, Ojai Civic Association and a grant from the Heritage Fund of Ventura County Community Foundation.
The museum is located at 130 W. Ojai Avenue, Ojai, CA. Admission: Free for current 2014 members, adults - $5.00, children 6–18 - $1.00 and children 5 and under – free. Gallery hours are Tuesday – Saturday 10 a.m. to 4 p.m., Sunday, noon to 4 p.m. Tours are available by appointment. Free parking is available off Blanche Street at back of museum.
For more information, call the museum at (805) 640-1390, ext. 203, e-mail ojaimuseum@sbcglobal.net or visit the museum website at: Ojai Valley Museum.org Find us on Facebook Ojai Valley Museum