Today's Alternative Photographers Look to Past for Techniques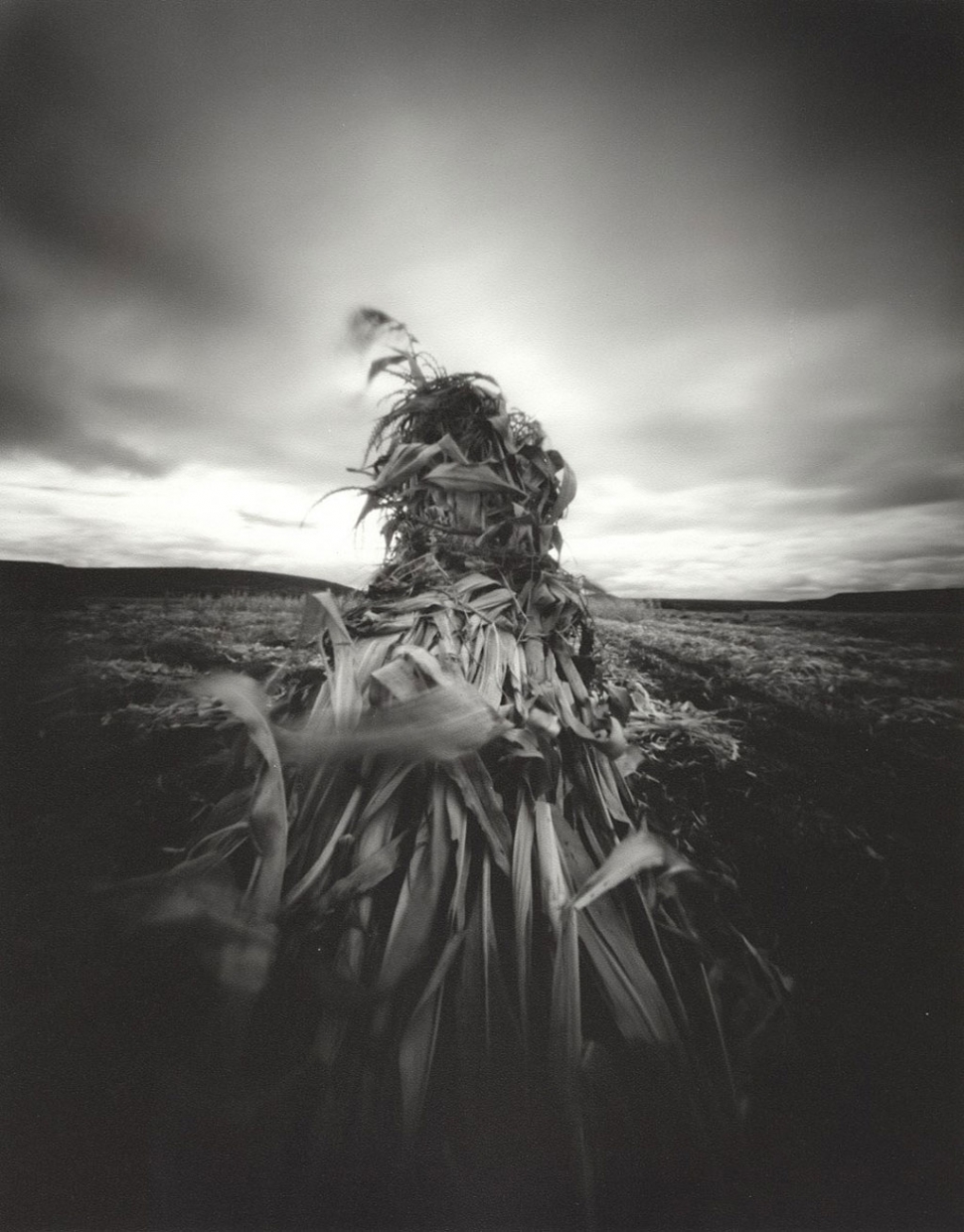 Isabel Gomes, Cornstalk, (2003), pinhole photograph
By Gazette Staff Writer — Wednesday, May 14th, 2008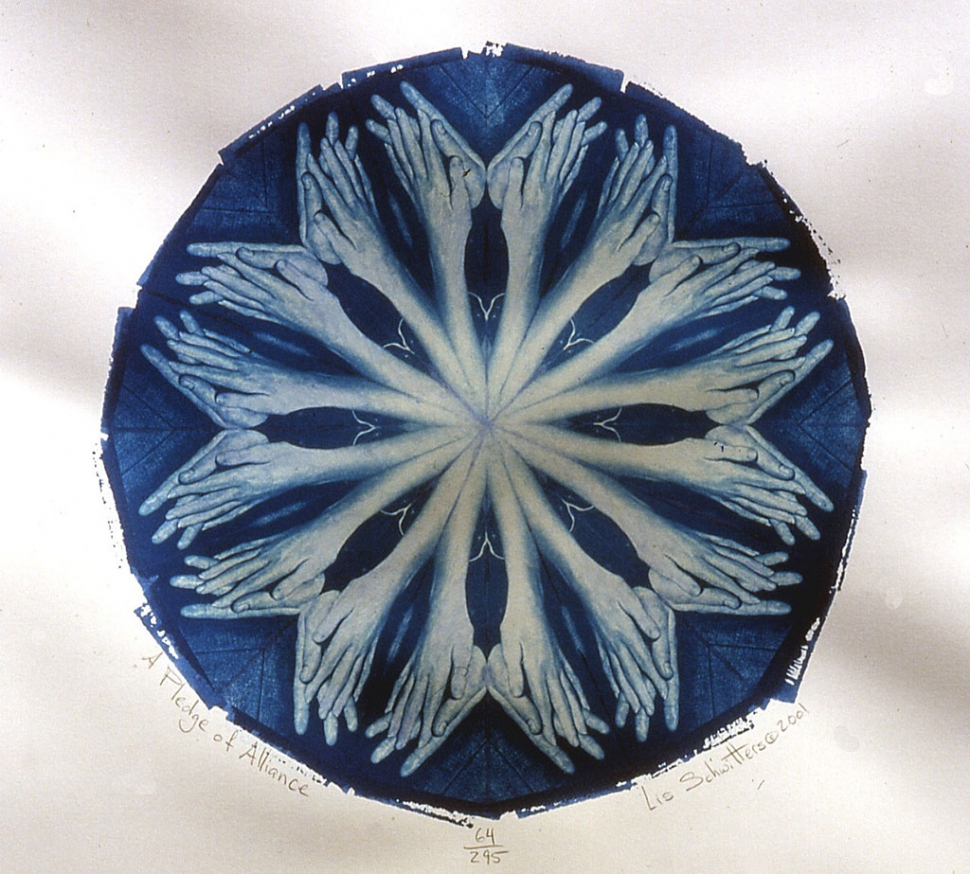 Lis J. Schwitters, A Pledge of Alliance, 2001, cyanotype
Three contemporary photographers who use 19th century techniques will exhibit their work at the Museum of Ventura County from May 21 through July 6. Lis J. Schwitters, Isabel Gomes and Lawrence Gund will also give a presentation on Saturday, May 31, at 2:00 p.m., to talk about why they have looked to the past for alternative inspiration. Their work includes classic methods such as tintypes, pinhole photographs, cyanotypes, and Van Dyke prints.
This exhibit compliments the concurrent The Past on a Plate: The Photographs of John Calvin Brewster, running through August 17. Brewster was Ventura's first professional photographer, and his images from glass plate negatives captured Ventura County life from 1874 until his death in 1909.
The Museum of Ventura County's location during renovation construction is 89 South California, near the corner of California and Santa Clara Streets in downtown Ventura. The museum is open Friday from 11 a.m. to 8 p.m., Tuesday through Thursday, Saturday and Sunday from 11 a.m. to 6 p.m. Free admission, except for some events. For information, please call (805) 653-0323 or go to http://www.venturamuseum.org.