Third Annual SUKINANIK'OY Festival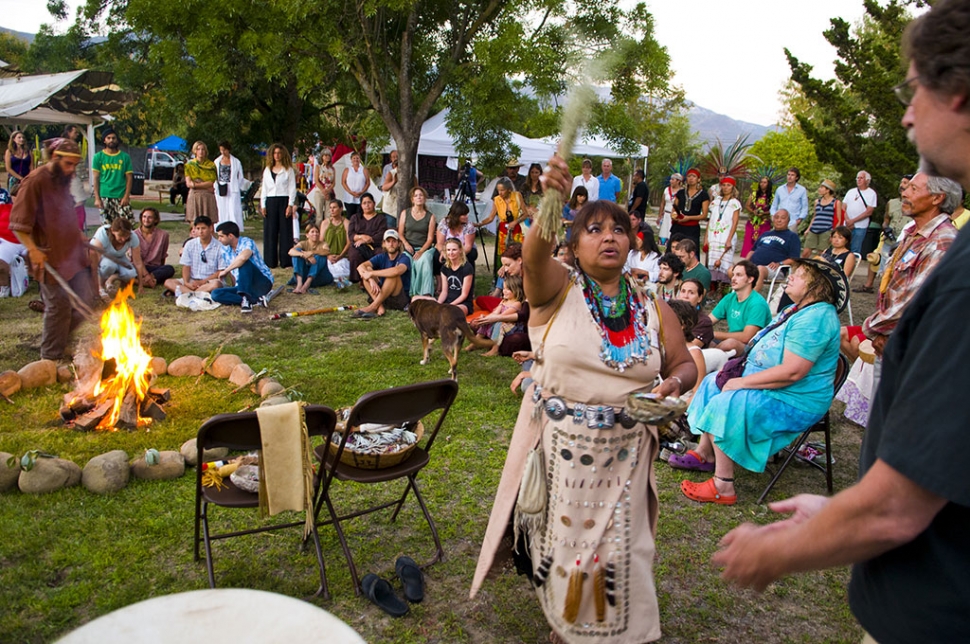 By Gazette Staff Writer — Monday, August 18th, 2014
A Spiritual Collective Festival Restoring the Cultural Beauty of the Chumash
DATE: Saturday, September 27, 2014
TIME: 10 am - 8 pm
PLACE: The Pottery Studio ~ 1804 E. Ojai Ave, Ojai, CA
Cost: Adults $5, Children under 12 free
On Saturday, September 27th, 2014, the THIRD ANNUAL Festival of SUKINANIK'OY, a celebration of bringing Chumash History back to life in Ventura County, will be held in Ojai at The Pottery Studio, 1804 E. Ojai Avenue, from 10 am to 8 pm. Sukinanik'oy is a Chumash word meaning, "to bring back to life". For the Barbareno/Ventureno band of Mission Indians (BVBMI), this is a day of celebrating the first time land has been returned to the original people of Ventura County.
Artifacts and human remains were unearthed on Saticoy property that was being developed. Respectfully, everything was reburied as preservation for this once long ago culture. An easement was created by the owners and developers to preserve the history and artifacts of the Chumash. The easement totals about 6 acres. This will be the first time any land in the Ventura area has been given back to the native Chumash people.
Local potter friend Larry Carnes (Chickasaw,) is once again opening his property to the community for this event. Carnes, a Master Potter and owner of The Pottery Studio in Ojai, consulted with the local tribal group to make sacred spirit stones from clay that are glazed with the Chumash designs as a way to preserve these symbols of great respect and spirit. A portion of all sales from this Chumash line of art go to the local BVBMI Tribe who continue their plans for a NON PROFIT Community Educational and Cultural Center that will include a native plant habitat, a tribal library and a place of honor for Native American Veterans.
Join artists, dance performers, local musicians and healers for this amazing collaborative community celebration and project fund raiser in appreciation of the beauty and history of our Valley. Spend the day and participate in the opening and closing ceremonies and blessings. There will be local musicians and Native American dancers, storytelling by Julie Tumamait-Stenslie, a fire ceremony, raffle and a silent auction. Please watch for the upcoming lists of talented artists and performers. Food by Bliss Yogurt of Ojai, Underground Food Truck and more, will be available for your purchase.
Please call if you are interested in performing or selling your art.
For more information call 805 646-6214 or look for entertainment schedules as updated:www.facebook.com/SukinanikoyFestival