Tall Ships Return To Channel Islands Harbor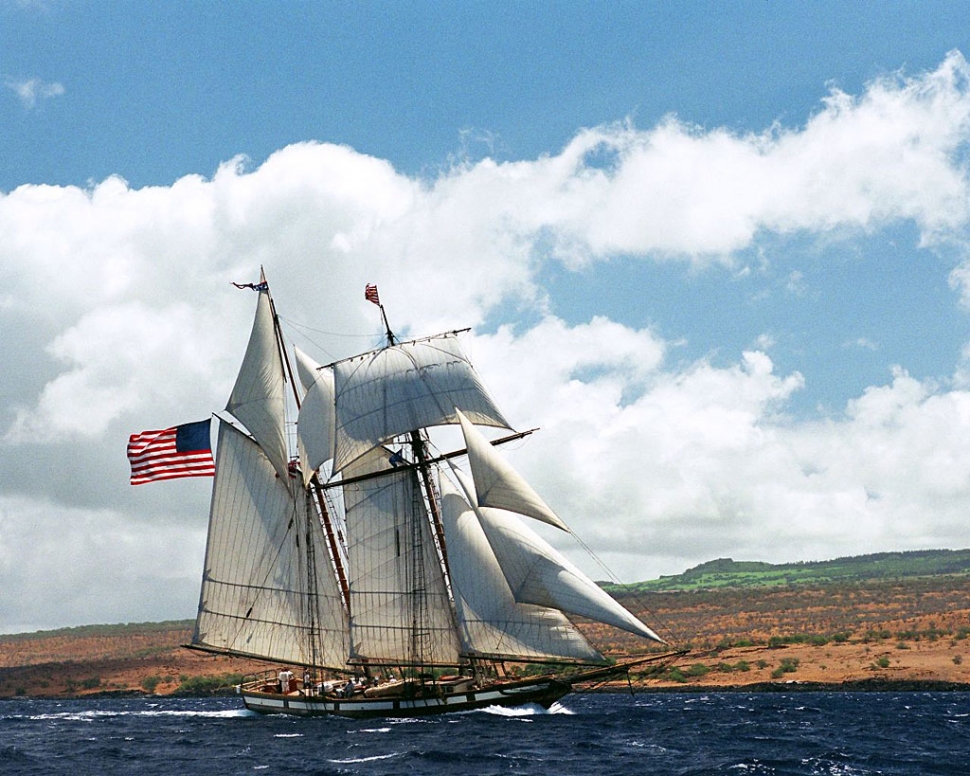 By Gazette Staff Writer — Wednesday, July 2nd, 2008
A fleet of tall ships demonstrate their seafaring power, beauty at Tall Ships Challenge
OXNARD, Calif.—Tall ships from around the world will converge on Channel Islands Harbor Aug. 7-10. A total of eight tall ships will weigh anchor at the harbor as part of the American Sail Training Association's Tall Ships Challenge race series. These majestic ships will be open for visitors to explore Aug. 8 - 10. One of the ships, the HMS Bounty, was built in 1960 for the movie "Mutiny on the Bounty" and recently used in "Pirates of the Caribbean – Dead Man's Chest."
The Tall Ships Challenge begins in Canada and races along the Pacific Coast to end in San Diego. Channel Islands Harbor is the only stop between San Francisco and San Pedro.
While at the Channel Islands Harbor, people of all ages can climb aboard the decks and relive the ships' colorful history through docent stories. Battle re-enactment sails, a pirate camp, tours and educational programs are also part of the festivities. Visitors additionally can wander through the Ventura County Maritime Museum and enjoy food and beverages from the many vendors.
Some ships visitors can explore include the Californian, the Official Tall Ship Ambassador for the state of California. Built in 1984, it is a replica of the speedy 1847 Revenue Cutter, the C.W. Lawrence. The ship is 145 feet long, 101 feet tall and with all nine sails flying, carries 7,000 square feet of sail.
The Spirit of Dana Point is a traditionally built replica of a 1770s privateer employed during the American Revolution. The ship is classified as a 118-foot topsail schooner, with a sparred length of 118 feet and 5,000 square feet of sail.
Cash ticket sales will be available at the festival. Credit card purchases can be made online at www.tallshipschannelislands.com and through Ticketmaster. For more information on the Tall Ships Challenge call the Channel Islands Harbor Visitor Information Line at 805-985-4852 or visit their Web site.
Channel Islands Harbor serves as a center of recreation, boating, shopping and watersports activities. The harbor is home to three yacht clubs and nine full-service marinas that provide berths for 2,150 boats. It also hosts the Ventura County Maritime Museum. Located at Fisherman's Wharf, the museum is a cultural center dedicated to the interpretation of maritime history through interactive exhibits and educational outreach. For more information on the Channel Islands Harbor, visit the Web site at www.channelislandsharbor.org or call 805-985-4852.