Talk to explore vegetarianism, Christianity
By Gazette Staff Writer — Monday, March 31st, 2014
Animal ethics expert to speak at CLU on April 15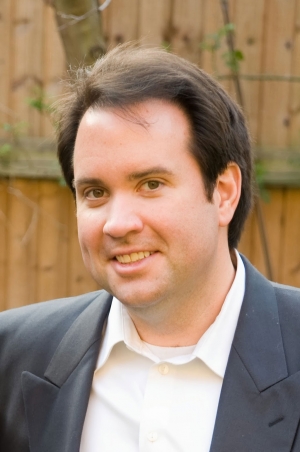 Charles Camosy
THOUSAND OAKS, CA - An animal ethics expert will discuss whether Christians should be vegetarians at 7:30 p.m. Tuesday, April 15, at California Lutheran University.
Charles Camosy, an assistant professor of theology at Fordham University in New York, will explore how Christian ethics relates to violence against animals during the free presentation in Lundring Events Center.
Camosy argues that many Christians misunderstand their tradition when deciding what people owe animals. Christian principles like nonviolence, concern for the vulnerable, stewardship for God's creation and rejection of consumerism have dramatic implications for the treatment of animals.
He contends that the issue transcends American secular politics. While animal rights often come from a liberal point of view, conservative pro-life advocates are beginning to embrace nonviolence toward animals. In his 2013 book "For Love of Animals: Christian Ethics, Consistent Action," Camosy tries to bridge the gap between social justice liberals and pro-life conservatives by examining how people might support the vulnerable.
Camosy's other books are "Too Expensive to Treat? Finitude, Tragedy, and the Neonatal ICU" and "Peter Singer and Christian Ethics: Beyond Polarization." His research interests include bioethics, Catholic social teaching, moral anthropology and the intersection of Christian and secular ethics. He is the founder and co-director of the Catholic Conversation Project, an editor and contributor for catholicmoraltheology.com, and a member of an international working group exploring how Catholicism, Islam and secular liberalism can interact productively on difficult ethical issues.
Lundring Events Center is located in the Gilbert Sports and Fitness Center at 130 Overton Court on the Thousand Oaks campus.
CLU's Artists and Speakers Committee is sponsoring the event. For more information, contact Sam Thomas at sthomas@callutheran.edu or 805-493-3693.