Sunday Talk by Pat Clark Doerner and David Mason at the Ojai Valley Museum on Sept. 21st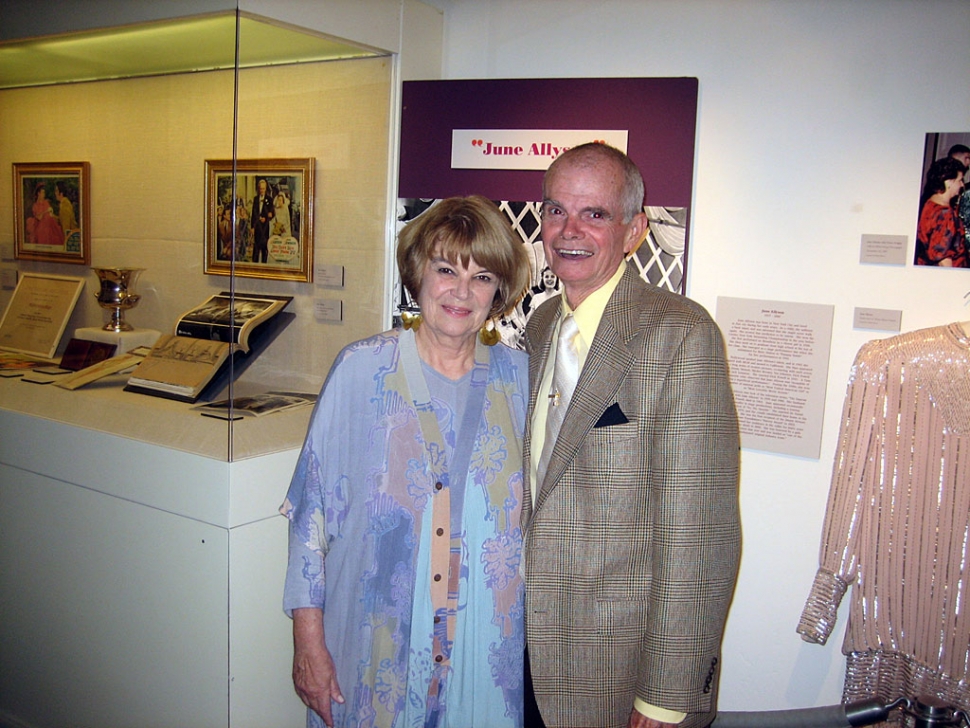 Pat Clark Doerner and David Mason.
By Gazette Staff Writer — Wednesday, September 24th, 2008
Caption: At the Ojai Valley Museum on Sunday, September 21, Pat Clark Doerner gave a presentation of the life of Zelma Wilson, famous Ojai architect and friend. Wilson designed many well-known buildings in Ojai such as Meditation Mount, Oak Grove School, Ojai Valley Athletic Club, Ojai City Hall and Villanova School Gymnasium. David Mason spoke about his good friends and popular actresses, Loretta Young and June Allyson. Loretta Young and her husband, Tom Lewis were partners in the ownership of the Ojai Vally Inn and lived next to the Inn on Country Club Road. June Allyson, "the girl next door",was a popular actress in the 1940s and 50s who was once married to actor, Dick Powell, with whom she had two children. After Dick Powell died, she married a Ventura dentist, Dr. David Ashrow and they lived on Foothill Road in Ojai for many years. David Mason now lives in their home. These presentations were part of the Smart and Sassy: Artistic Historic Women of Ojai exhibit which closes at the museum on Sunday, September 28.