Students give free outdoor jazz concert
By Gazette Staff Writer — Monday, March 30th, 2015
Cal Lutheran event to feature a variety of sounds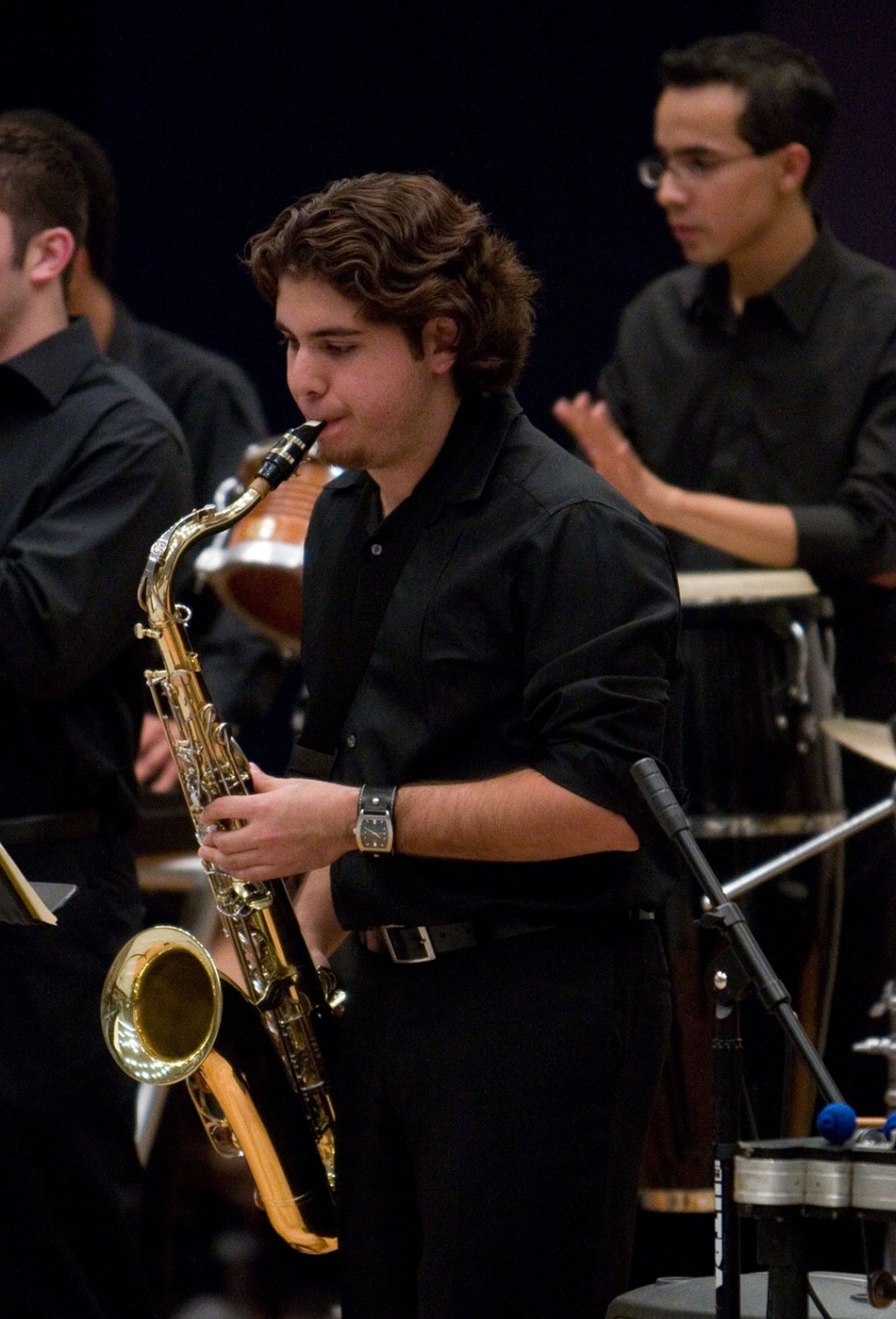 THOUSAND OAKS, CA - California Lutheran University students will present a free outdoor jazz concert in the Uyeno Amphitheater at 7:30 p.m. Friday, April 17.
Students in a music improvisation class who call themselves DoNation will perform music by the band Snarky Puppy and composers Freddie Hubbard, Lee Morgan, Charlie Parker and others. The program will include Latin-, funk- and rock- influenced tunes in addition to straight-ahead jazz.
"We will be performing amazing music that anyone can enjoy," said class instructor and jazz director Uziel Colon, who will conduct. "Jazz is about the freedom of expressing oneself through music improvisation over contagious grooves."
The musicians are biology and music major Alex Avaneszadeh of Newbury Park, communication major Jeffery Baker of Moorpark, criminal justice major Matthew Case of Thousand Oaks, communication and music production major Lauren Hesterman of Vacaville, music production major Edward Hill of Granada Hills, music production major Torrance Klein of Thousand Oaks, music production and business administration major Johnathan Luu of Bellevue, Wash., music major Michael Martindale of Granada Hills, music major Nolan Monsibay of Northridge, math major Bradley Pate of Bakersfield, computer information systems major Beau Pellowski of Canyon Country and communication major Keanu Quick of Valencia.
Colon is a pianist and composer whose repertoire ranges from piano improvisations in Latin jazz to commercial pop to salsa rhythms to gospel. He has performed at events including The Heineken JazzFest in Puerto Rico, The Beantown Jazz Fest in Boston, CJW in Beijing and the MadaJazzcar Festival in Madagascar. He works for The Latin Recording Academy and composes, arranges and produces music for television shows and independent artists.
The amphitheater is located next to Overton Hall at 3163 Regent Ave. Guests should bring low-back lawn chairs or blankets to sit on. For more information, call the Music Department at 805-493-3306 or visit CalLutheran.edu.