Stroll Through Art in the Open Air At Museum's Art Alfresco Event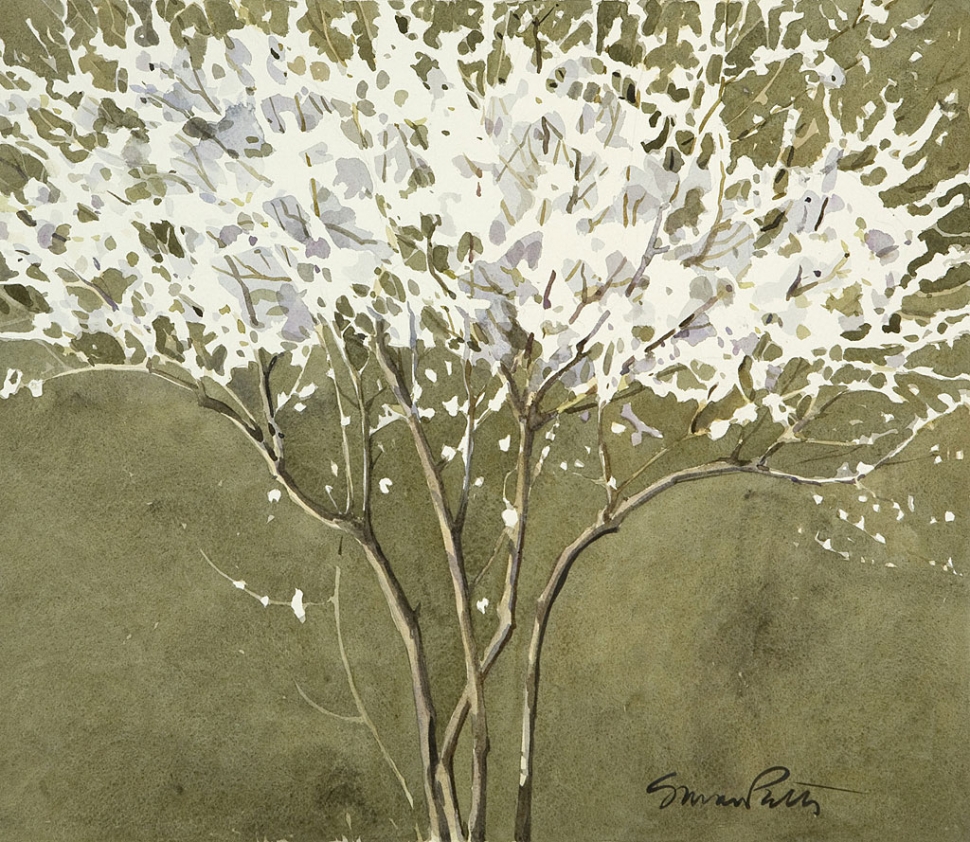 "A Family of Trees" by Susan Petty, watercolor.
By Gazette Staff Writer — Wednesday, March 11th, 2009
The beautiful grounds of historic Rancho Santa Clara del Norte in Ventura, California, are the setting for Art Alfresco, an open air exhibition and art sale to benefit the Museum of Ventura County on Saturday, May 16, from 2:00 to 5:00 p.m.
Twenty-nine selected regional artists exhibit and sell their paintings, prints, photographs, and sculpture on the lawns of the Rancho, while musicians play and catered refreshments are served. The artists featured are Virginia Beale, Sherri Cassell, Michele Chapin, Gayel Childress, Roger Conrad, Steve Cook, Bill Dewey, Pat Richards Dodds, Gail Faulkner, Emilia García, Maribel Hernández, Connie Jenkins, Hilda Kilpatrick, Norman Kirk, Gerd Koch, Karen K. Lewis, Carole L. Milton, Laurel Mines, Mona Neuhaus, John Nichols, Arturo Pérez, Susan Petty, Gail Pidduck, David Rivas, Stephen Schafer, Pamela Kendall Schiffer, C. Lynn Tegenfeldt, Sylvia Torres, and Hiroko Yoshimoto.
Tickets are $55 for the general public and $45 for museum members. A portion of the proceeds of each artwork sold will support the exhibitions and programs of the Museum of Ventura County. To attend, please call (805) 641-1876 x 304.