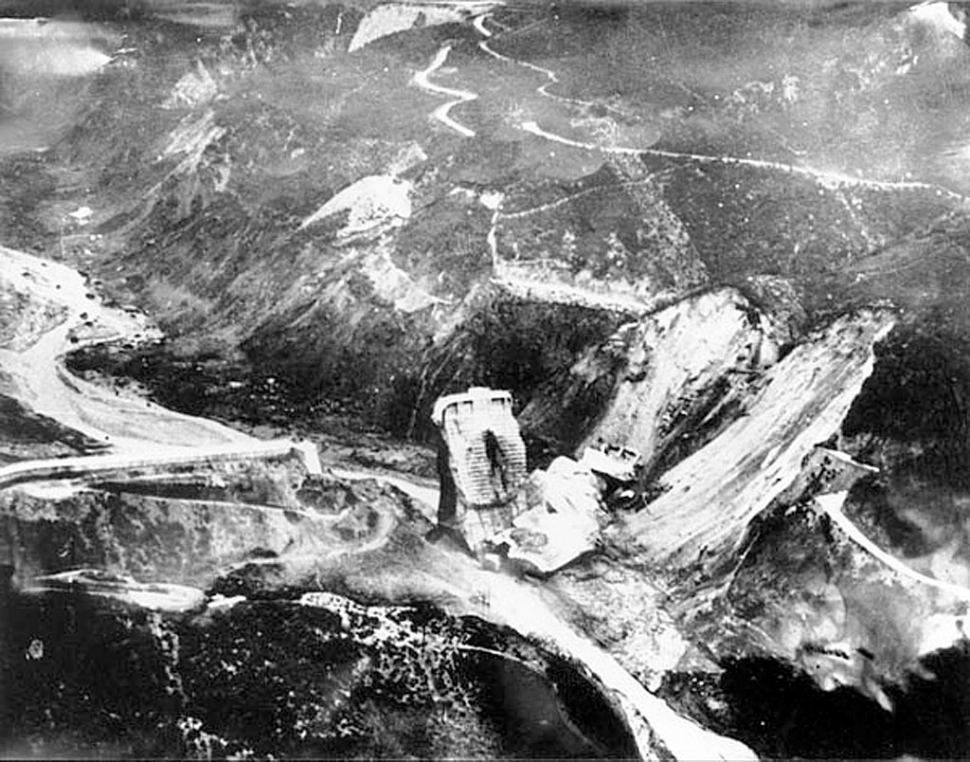 St. Francis Dam.
By Anonymous — Wednesday, February 18th, 2009
As they have done for the last several years, the Santa Clarita Valley Historical Society will host a tour of the site of the St. Francis Dam site in San Francisquito Canyon on Sunday, March 15 as a fundraiser for the Society.
The dam break is the second-worst natural disaster in the state of California: the failure of the St. Francis Dam on March 12, 1928 killed more than 450 people, leveled farms and homesteads, destroyed property and livestock and changed the way dam safety was addressed forevermore.
"Dam Man" Frank Rock, considered an expert in the dam disaster who has appeared on the Discovery and History Channels as well as local documentaries of the event, will give a short lecture at the Saugus Train Station with an overview of the dam disaster, followed by a ticketed event, a three-hour motorcoach tour of the dam site.
The bus will leave Heritage Junction Historic park at 2 p.m. and return at approximately 5 p.m. Tour includes snacks and motor coach transportation. Along with the historical narrative, Rock will also talk about some of the changes in the canyons brought about by recent fires and floods. Special thanks to the city of Santa Clarita for providing the buses for the tour.
Tickets may be reserved by calling (661) 254-1275 with credit card and contact information or by mailing your ticket order to P.O. Box 221925, Newhall, CA91322-1925. Mail orders must be received no later than March 10. Because this tour is a very popular fund-raiser, it is impossible to guarantee that seats will be available for purchase on the day of the tour. Order your tickets now!