Spring Gala Dance Concert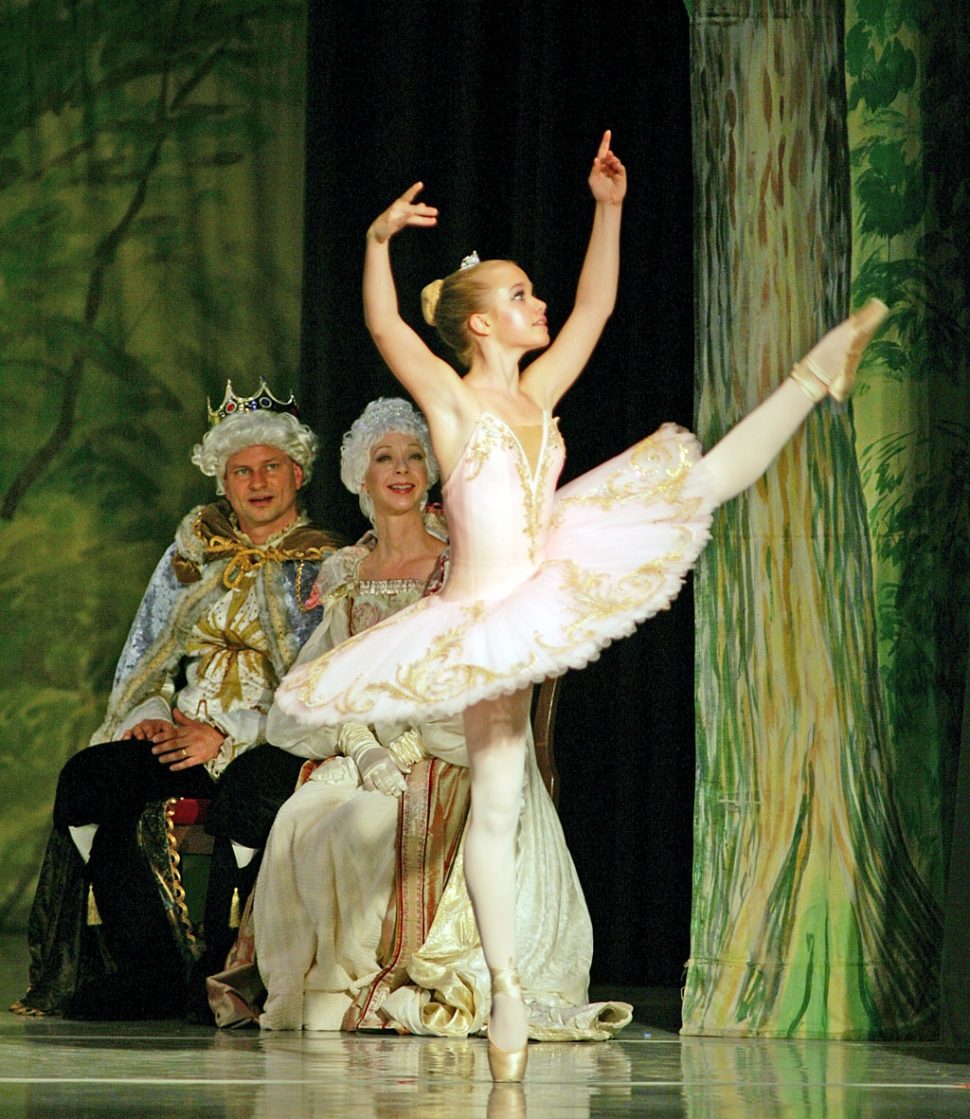 Emily Van Dolah, age 15, performing in All American Ballet's 2008 production of The Sleeping Beauty
By Gazette Staff Writer — Wednesday, April 29th, 2009
Ventura, CA. All American Ballet Company (AAB) will present a Spring Gala dance concert with exciting new choreography in classical, neoclassical and contemporary highlights on Sunday, May 17 at 2:00 p.m. at the Buena High Auditorium at 5670 Telegraph Road in Ventura.
The concert will feature performances by All American Ballet School's young dancers, along with professional guest artists, Enton Hoxha and Maria Tikhomirova. "Our Spring Gala will delight audiences with dancing that showcases what our young dancers have accomplished in their years of dedicated training," says Camille Wallace, Board President. Performing both classical and modern dance solos in the show is Emily Van Dolah, age 15, whose goal is to dance professionally. In the past four years, Emily has received more than a dozen acceptances to prestigious summer programs such as San Francisco Ballet, Pacific Northwest Ballet and Houston Ballet, including this summer with the Pittsburg Ballet Theatre on a full scholarship. "This show is fun to dance and will be fun to watch because it's a little different and has variety," says Emily.
Guest artist, Maria Tikhomirova, was born in Moscow and trained at the Moscow Classical Academy. From 2001-2006, she attended the Moscow State Choreography Academy under the Bolshoi Theatre and its director, famed Yuri Grigorovich. Maria then danced with the Moscow Classical Ballet, touring Europe, Asia and the U.S. before joining State Street Ballet in Santa Barbara in 2006. Ms. Tikhomirova has choreographed two pieces for AAB's Spring Gala.
Maria's partner, Enton Hoxha, was born and trained in Albania, finishing his dance education at the Moscow Classical Academy. Subsequently, Mr. Hoxha danced with the Moscow Classical Ballet, touring Europe and the U.S., and Ballet Stars of St. Petersburg before joining the Ajkun Ballet Theatre in New York. In New York, Mr. Hoxha was also a guest artist with the Metropolitan Opera House. He joined State Street Ballet in Santa Barbara in 2006.
The non-profit All American Ballet School & Company was founded in 2002 by Romanian-born and trained, Clarissa Boeriu, who has created and choreographed more than 20 full-length productions in her 16 years in Ventura. Ms. Boeriu continues as a principal teacher and artistic advisor for All American Ballet.
Tickets for AAB's Spring Gala are $15 for adults and $10 for children age 6 and under. To purchase tickets, call 650-6316 or go online at AllAmericanBallet.org.