Speaker to discuss leaving the mob
By Gazette Staff Writer — Monday, February 23rd, 2015
Michael Franzese will share his story at Cal Lutheran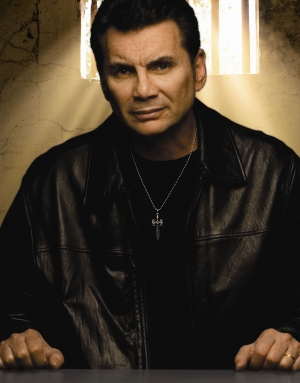 Michael Franzese
THOUSAND OAKS, CA - A former New York mob boss will share his story of transformation at California Lutheran University on Thursday, March 12.
Michael Franzese will present "Former Mob Boss and Prison Inmate Turns to Faith" at 7 p.m. in Lundring Events Center on the Thousand Oaks campus.
Franzese grew up as the son of the notorious underboss of New York's violent and feared Colombo crime family. He became a crew captain, and his scheme to avoid taxes on wholesale gasoline sales netted him and the organization $3 million a week or more in the early 1980s. In 1986, Fortune magazine listed Franzese as 18th on its list of "The Fifty Biggest Mafia Bosses."
Indicted in 1985, Franzese spent three years in federal prison in the late 1980s for racketeering and tax conspiracy. While in prison, he began reading the Bible and decided to leave the Mafia. After moving to Los Angeles County, he was arrested for tax fraud and did another stint in prison for the parole violation from 1991 to 1994.
Franzese's first book, "Quitting the Mob," was written with Dary Matera and published in 1993. He updated and expanded the story of his life and how he changed paths after falling in love and becoming a Christian in his 2003 autobiography "Blood Covenant." He also wrote "I'll Make You an Offer You Can't Refuse: Insider Business Tips from a Former Mob Boss" and "The Good, the Bad and the Forgiven," which were both published in 2009. Copies of his books will be available for purchase at the event.
He now travels around the country speaking to at-risk youths, athletes and business executives about his story and encouraging them to make positive changes in their lives. Franzese has appeared widely in the media, including Life magazine, Vanity Fair, Sports Illustrated, GQ, the "Today" Show, Fox News, Fortune magazine, "48 Hours" and "NBC Nightly News."
In October, Franzese released the autobiographical film "God the Father," whose title is a play on that of the classic film "The Godfather." The film uses animation, reenactments and news clips to illustrate Franzese's ascent to the top of the mob ranks, his fall and his religious conversion.
Lundring Events Center is located in the Gilbert Sports and Fitness Center at 130 Overton Court on the Thousand Oaks campus. Seating is limited and will be available on a first-come, first-served basis.
Cal Lutheran's Department of Criminal Justice, Office of Campus Ministry and Young Life College club are sponsoring the free event. For more information, contact Robert Meadows at 805-493-3484 or Helen Lim at 805-493-3550.