Show celebrates 3 Latin American women
By Gazette Staff Writer — Tuesday, September 23rd, 2014
Musical theater production comes to Cal Lutheran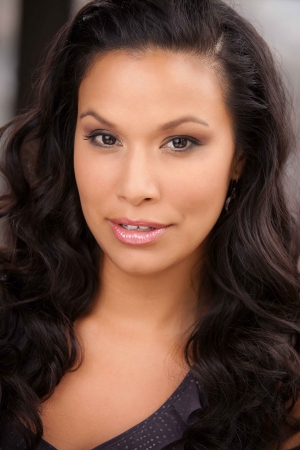 Denise Estrada
THOUSAND OAKS, CA - A free musical theater production based on the lives of three Latin American women will be performed at 7 p.m. Friday, Oct. 10, at California Lutheran University.
Core Ensemble will present "Tres Vidas" in Samuelson Chapel on the Thousand Oaks campus in honor of Hispanic Heritage Month.
The performance celebrates the lives and work of painter Frida Kahlo of Mexico, peasant activist Rufina Amaya of El Salvador and poet Alfonsina Storni of Argentina. Actress Denise Estrada portrays the roles while interacting with cellist Ju Young Lee, pianist David Berry and percussionist Michael Parola.
The music ranges from traditional Mexican folk and Argentine tango songs sung in Spanish to instrumental works by composers such as Astor Piazzolla. Works by Orlando Garcia, Pablo Ortiz, Alice Gomez, Carlos Sanchez-Gutierrez, Michael DeMurga and Osvaldo Golijov round out the musical score.
The script by Chilean poet Marjorie Agosin offers powerful portrayals of each woman. The storylines include Kahlo's passionate relationship with painter Diego Rivera, Amaya's astounding survival of the massacre at El Mozote, and Storni's challenges as her country's first great feminist poet.
The Core Ensemble has performed throughout the United States and in Australia, England, Russia, Ukraine and the Caribbean. Since its founding in 1993, the ensemble has garnered international recognition for its efforts to commission new works and has been the catalyst in the creation of several works weaving narrative and theater into the chamber music experience. It has received support from the National Endowment for the Arts, Florida's Division of Cultural Affairs, the Florida Humanities Council, BankAtlantic Foundation, the A.D. Henderson Foundation and others.
Cal Lutheran hosted Core Ensemble's production on the lives of three Latin American men in 2013 and another on four African American women in 2009.
The chapel is located at 165 Chapel Lane.
Cal Lutheran's Artists and Speakers Committee is sponsoring the event. For more information, contact Eva Ramirez at 805-493-3349 or eramirez@callutheran.edu.