Shipwrecks and Jethro Tull Inspire Street Names In New Book on Ventura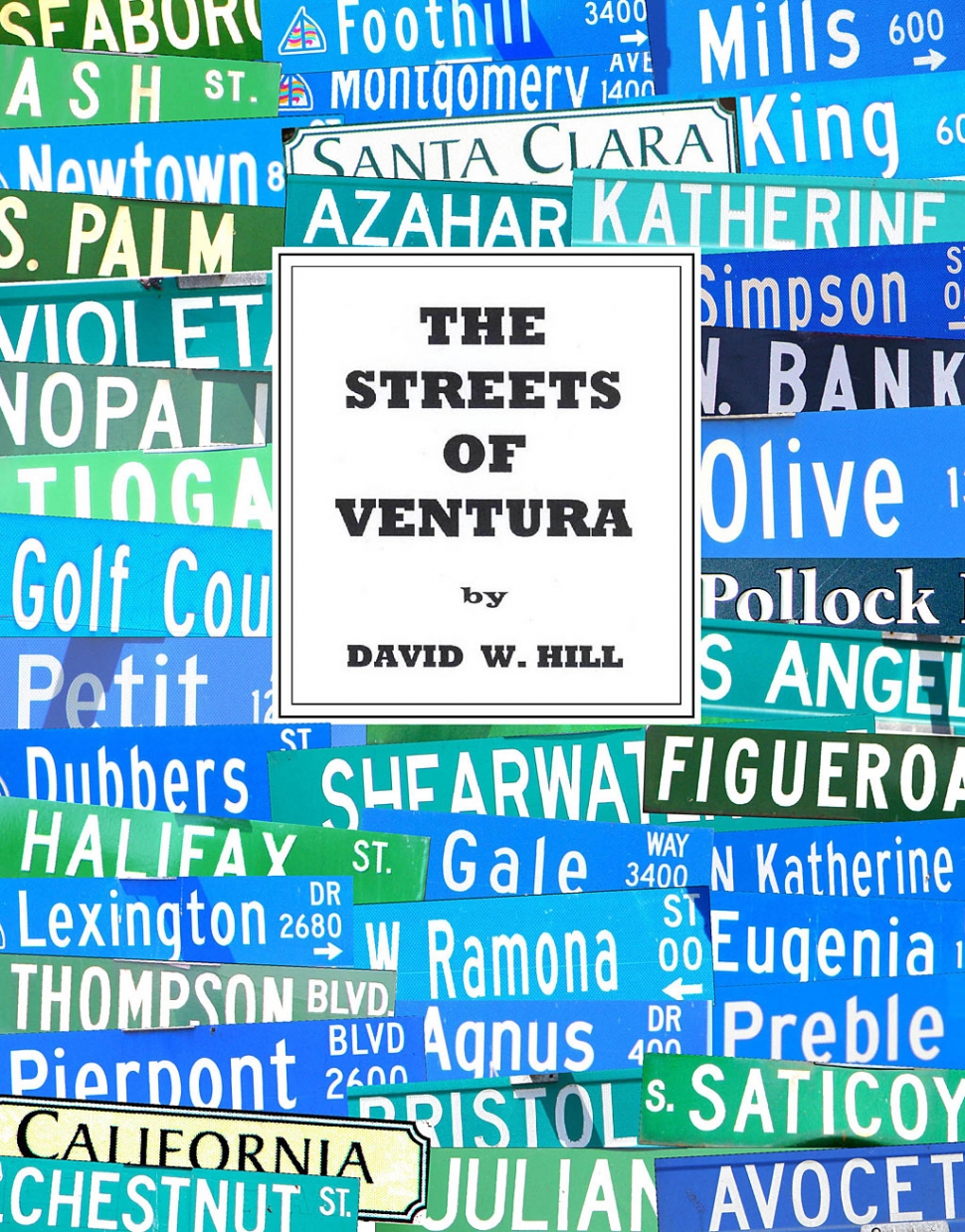 Book: The Streets of Ventura.
By Gazette Staff Writer — Wednesday, November 5th, 2008
Book Signing November 21st
Did you know that the city of Ventura has streets named Jethro Tull and Crooked Palm Road, and that Anne, Kalorama and Crimea are all streets named after ships that either crashed into the Ventura wharf or went aground nearby?
The personality, history and quirks of a city are contained in the names and layouts of its streets, and no one knows that better than author David W. Hill, whose new book, The Streets of Ventura, reflects 18 years of research on the city's growth. A Ventura resident since 1932, Hill will sign copies of his book on Friday, November 21, from 12:00- 2:00 p.m. at the Museum of Ventura County, 89 S. California St. in Ventura. The edition is limited to 500 copies, and is available exclusively through the Museum store. Copies are $18.95, and can be reserved by calling 653-0323 ext 16.
The unique publication contains the origins of street names as well as their recording dates (learn which streets no longer exist), an index of all tracts and subdivisions from 1869 to 2003 (the most recent recording), a history of the city from its 1866 incorporation to the present, historical maps from 1855 to 1975, and 35 pages of historical photographs.