"Shangri-la: Ojai's Untold Stories" at Ojai Valley Museum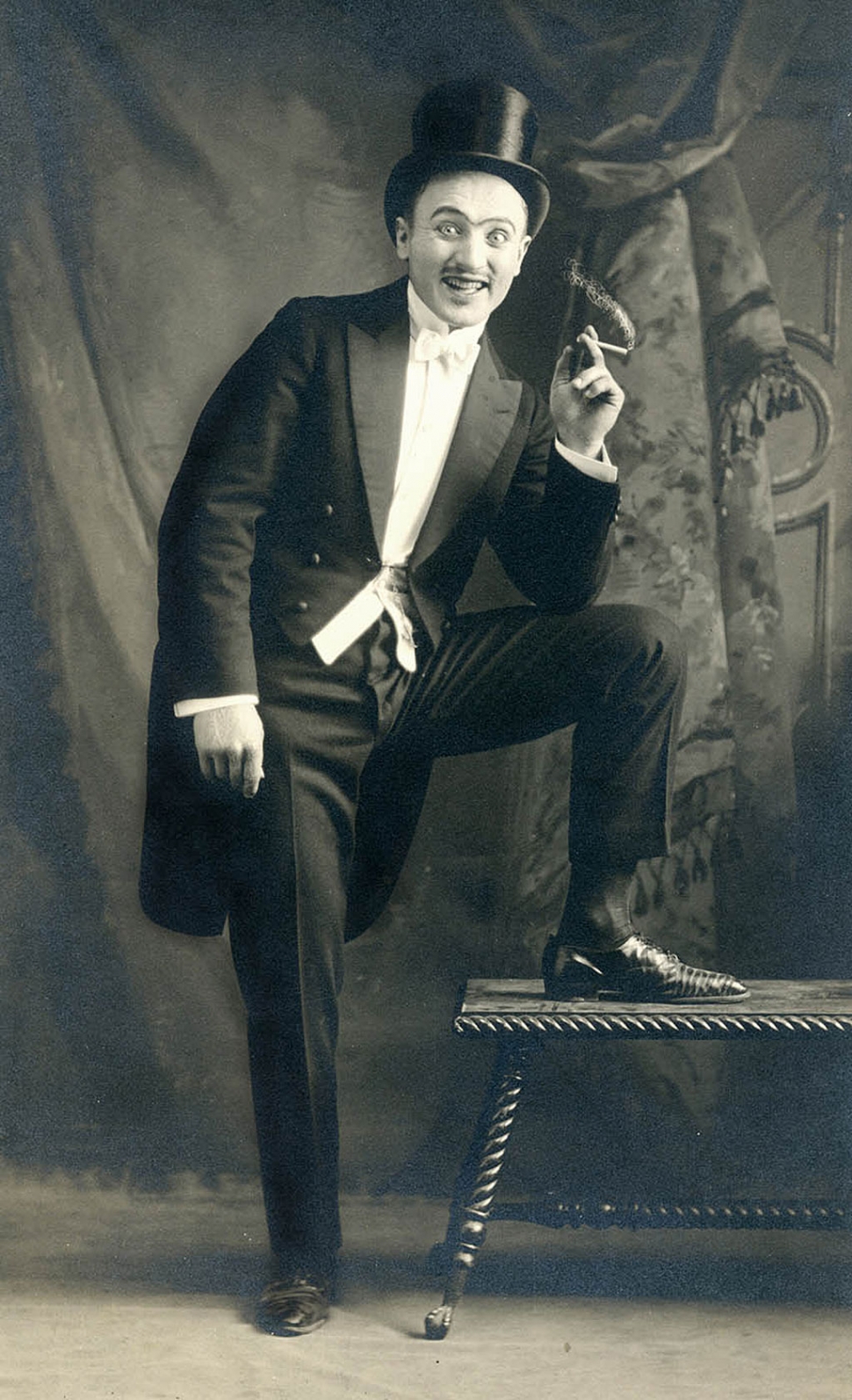 Edward Jacob Wenig - Thesbian, Historian, Community Activist. Photo courtesy of Wenig family.
By Ojai Valley Museum — Wednesday, November 21st, 2012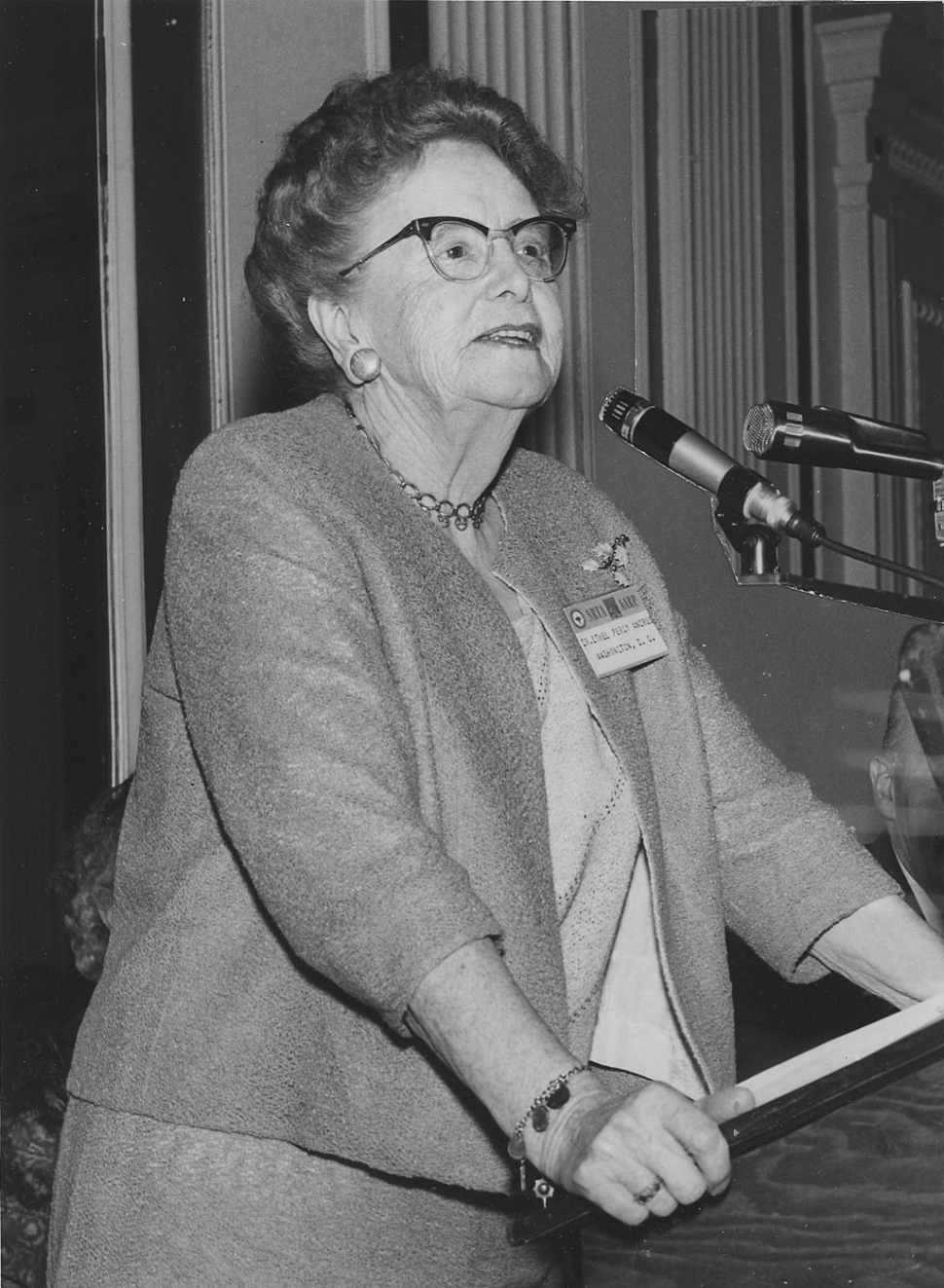 Dr. Ethel Percy Andrus - Educator, Social Innovator, Humanitarian. Dr. Ethel Percy Andrus, Founder and President of NRTA-AARP, testifying before the Kefauver Committee on Hearing Aids, April 19, 1962. Photo courtesy of Archives of Ojai Valley Museum.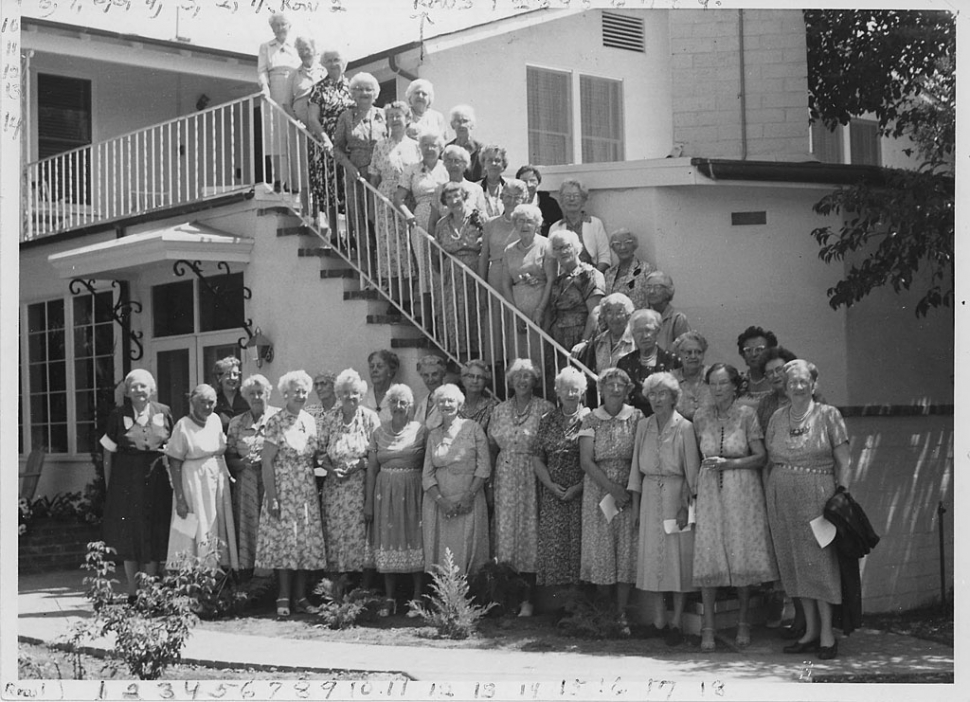 First Grey Gables Residents - Residents of Grey Gables were committed to Dr. Andrus's vision of the older years as a time of growth and service to others. Photo courtesy of Archives of The Gables of Ojai.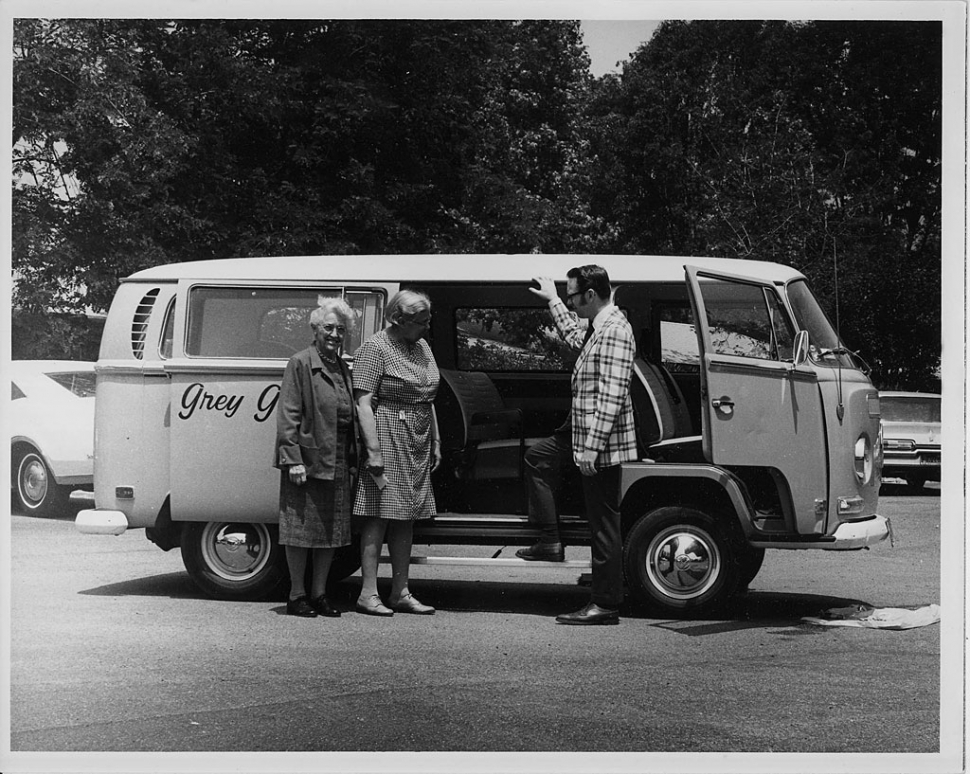 Grey Gables Mini Van - To service the valley's growing senior population, Gray Gables administrator Dick York proposed several NRTA-AARP outreach programs: meals-on-wheels, a senior center, a retired senior volunteer program, and a mini-van transportation service. Photo courtesy of Archives of The Gables of Ojai.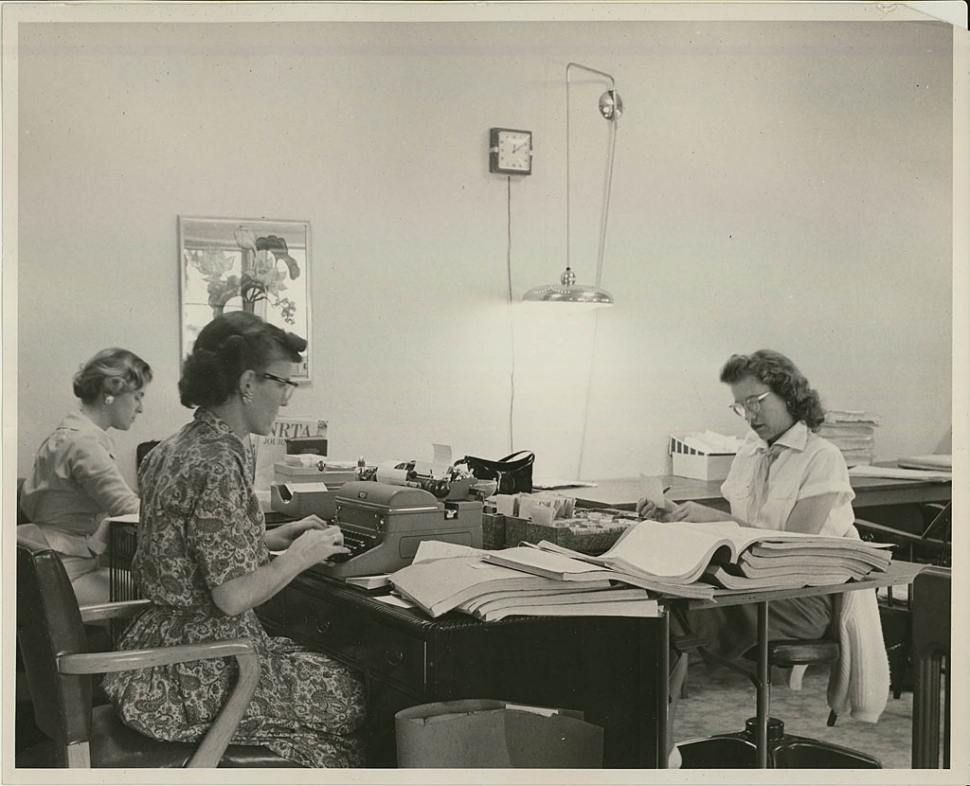 Office NRTA-AARP - In 1960, Dr Andrus constructed a new office building across from Grey Gables on Montgomery Street. It operated 24 hours a day with over 200 employees making NRTA-AARP Ojai's largest employer at the time. Photo Courtesy of Archives of The Gables of Ojai.
"Shangri-la: Ojai's Untold Stories," the final exhibit for 2012 at the Ojai Valley Museum, will run through December 30, 2012. It features historical, primarily unknown personalities, who were directly related to Ojai and who have had great influence on the town and the nation. The five "Untold Stories" featured in this exhibit highlight the lives of Ethel Percy Andrus, Benedict Bantly, Edward Libbey, Effie May Skelton and Edward Jacob Wenig; all of whom were tenacious, passionate, political, fearless, selfless, and adventuresome movers and shakers in a wide variety of fields and endeavors.
This tour de force, original history exhibit is comprised of text and three-dimensional installation/tableaux chronicling the five personalities, plus six short stories about additional influential individuals and little known tidbits of Ojai history. The primary stories about the three men and two women, all of whom had ties to Ojai, serve to educate, enlighten, surprise and impress. Visitors will be enriched by the information within these stories and their awareness of this community will be greatly expanded.
The concept for this exhibit - to relate stories about Ojai that are not known by most people - was conceived several years ago. Four Community Curators, Patricia Atkinson, Laura Crary, David Mason and Craig Walker, researched and wrote the texts and gathered supportive ephemera for each individual/person featured in the exhibit. Michele Ellis Pracy, Ojai Valley Museum Director, curated each of their contributions to form the overall group exhibition.
Contributors to the Shangri-la exhibit include: AARP, The Gables of Ojai, Ojai Community Bank, Ojai Estate Sales, Treasures of Ojai, Jim McCarthy and Christine Brennan, La Piu Bella Tavola, Tony and Anne Thacher, Bob and Alyce Parsons, Christine Fenn, Veronica Cole – Ojai Valley Inn and Spa, Angelique LaCour, Teri Thomson Randall, Barbara and Sandy Service and Lily Liu.
The museum is located at 130 W. Ojai Avenue, Ojai, CA. Admission: free for current 2012 members, adults - $4.00, children 6–18 - $1.00 and children 5 and under – free. Gallery hours are Tuesday – Saturday 10 a.m. to 4 p.m., Sunday, noon to 4 p.m. Tours are available by appointment. Free parking is available off Blanche Street at back of museum.
The Ojai Valley Museum, established in 1967, is generously supported in part by Museum Members, Private Donors, Business Sponsors and Underwriters, the Smith-Hobson Foundation, Wood-Claeyssens Foundation, City of Ojai, Rotary Club of Ojai, and the Ojai Civic Association.
For more information, call the museum at (805) 640-1390, ext. 203, e-mail ojaimuseum@sbcglobal.net or visit the museum website at: Ojai Valley Museum.org
Find us on Facebook Ojai Valley Museum http://www.facebook.com/pages/Ojai-Valley-Museum/324606746779