Second helping of historic art at gallery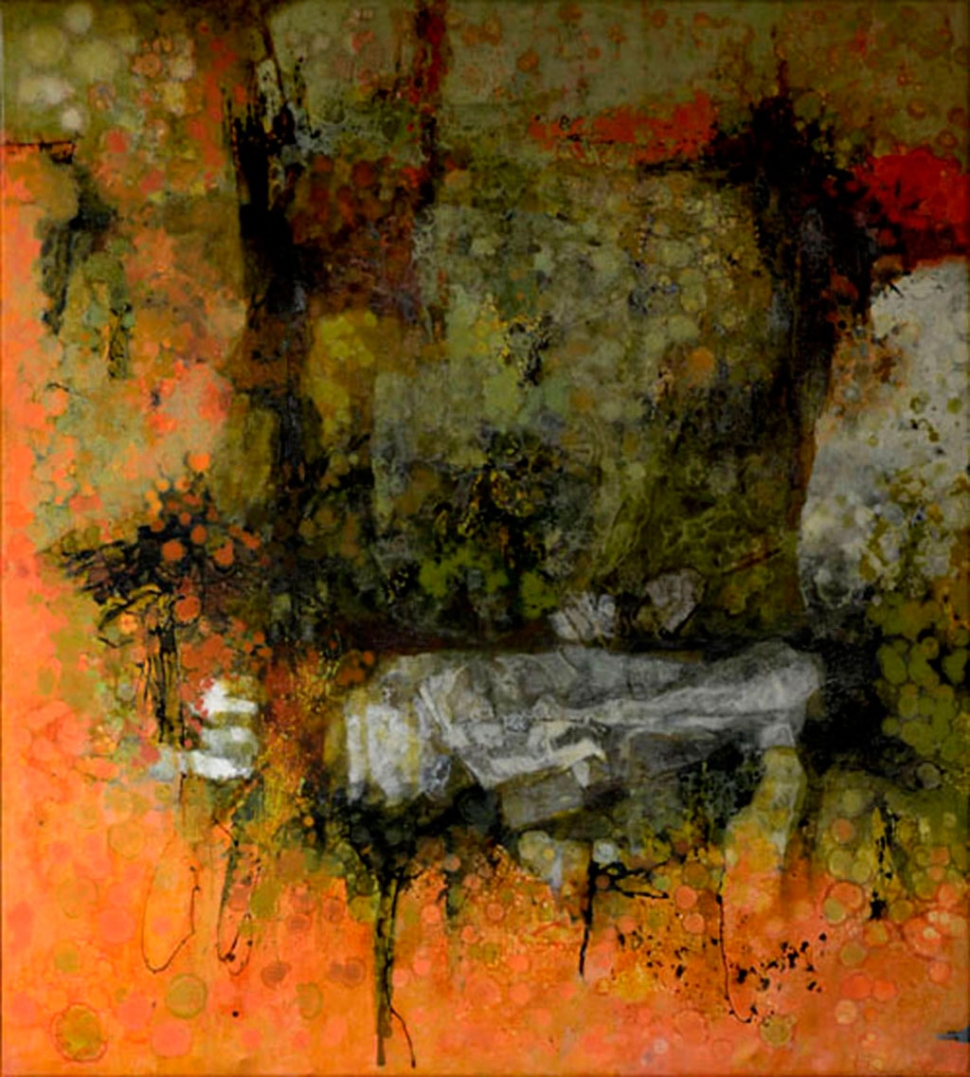 "Coulee Ledge" by Kathleen Gemberling Adkison
By Gazette Staff Writer — Monday, July 13th, 2015
Buenaventura Art Association is doubling down next month in its bid for recognition as Ventura County's premiere venue for admiring and acquiring historic artworks.
It recently debuted the ongoing California Heritage Collection of early 20th-century regional art and will feature a July 28-Aug. 22 retrospective of works by noted Northwest abstract expressionist painter Kathleen Gemberling Adkison, the late mother of BAA member John VanDewerker.
Both offerings at the nonprofit group's downtown gallery accompany a July 14-Aug. 22 exhibition in the main gallery of new, original works by BAA members.
VanDewerker, executor of Adkison's estate, is owner-curator of ArtworksONE, a Ventura studio that does large-format art documentation digital scanning and fine art giclée reproduction. It also holds copyright privileges for Adkison's paintings, many which can be viewed at artworksone.com.
Adkison (1917-2010) enjoyed a long career as a professional artist and art educator. A Nebraska native, she moved with her family to Seattle in 1936 and studied portraiture, figure and still life art at the Cornish Institute. That led to her becoming the first female student and protégé of Mark Tobey, an influential painter in what came to be called the Northwest school. She emulated his radical approach and was among the early American artists to trade easels and traditional brushwork for applying paint directly to canvases set on the floor.
Adkison's more realistic early work evolved over years into colorful abstracted views of her natural surroundings that earned critical acclaim and many awards in major shows over more than six decades. Among her most satisfying honors were a Purchase Prize and First Place in a national show at the Butler Institute of American Art in Youngstown, Ohio, where she shared the First with Andy Warhol. That piece, "Coulee Ledge," will be in the BAA show.
VanDewerker said his mother "produced an estimated 1,500 pieces during her lifetime and sold approximately 95 percent of her work nationwide, with most pieces held by Northwest collectors and commercial institutions," including many museums.
On display in the estate collection will be about 15 paintings ranging from 24 by 30 inches to 60 by 77 inches in size, said VanDewerker, who will be present from 5-7 p.m. Aug. 1 for a reception.
This exhibition, he said, "is about a body of work including 60 years of shifting focus, techique and abstracted interpretations of images she acquired during years of world travel. She never worked from photographs and was always driven by retained perceptions of her feelings created at the moment."
Adkison's art legacy will be on display at the Buenaventura Gallery, 700 E. Santa Clara St., which is open 11 a.m. to 5 p.m. Tuesdays through Saturdays. For more about the nonprofit Buenaventura Art Association and its programs, visit www.buenaventuragallery.org.