Second Annual Vintage Art Fair: Fine Art And Photography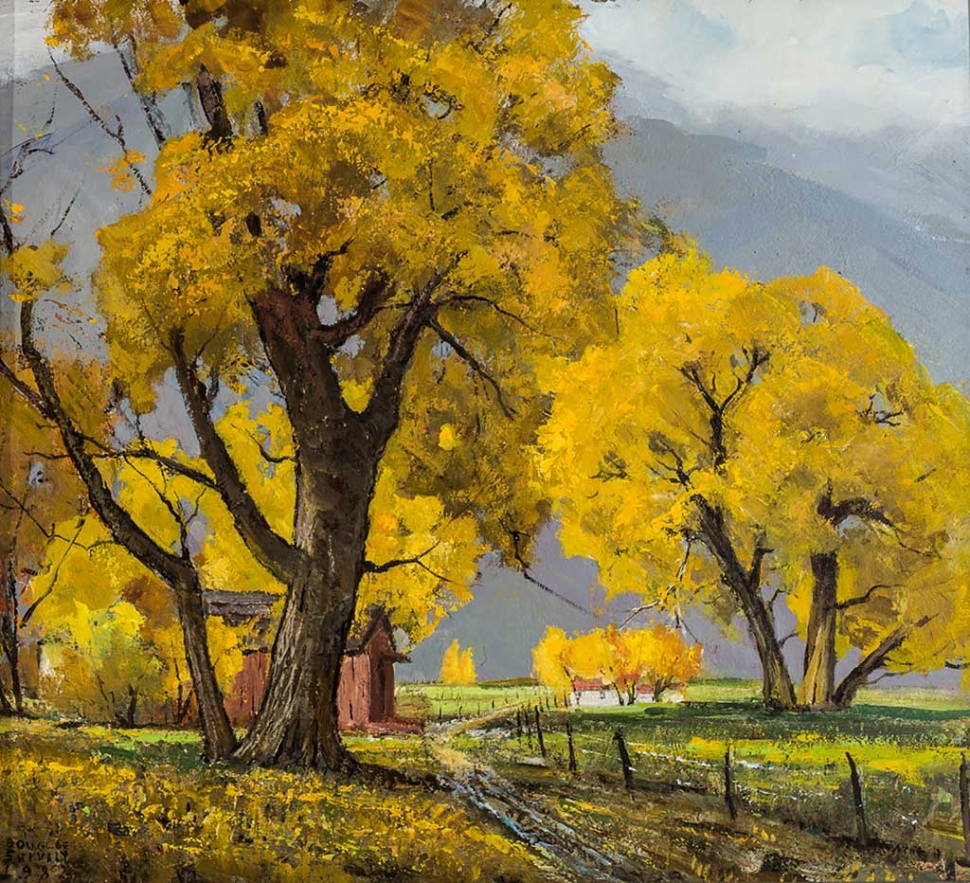 "Fall Trees Near Bishop" by Douglas Shively, 1982, oil on board.
By Anonymous — Thursday, August 18th, 2016
Saturday, August 20, 2016, at the Santa Paula Art Museum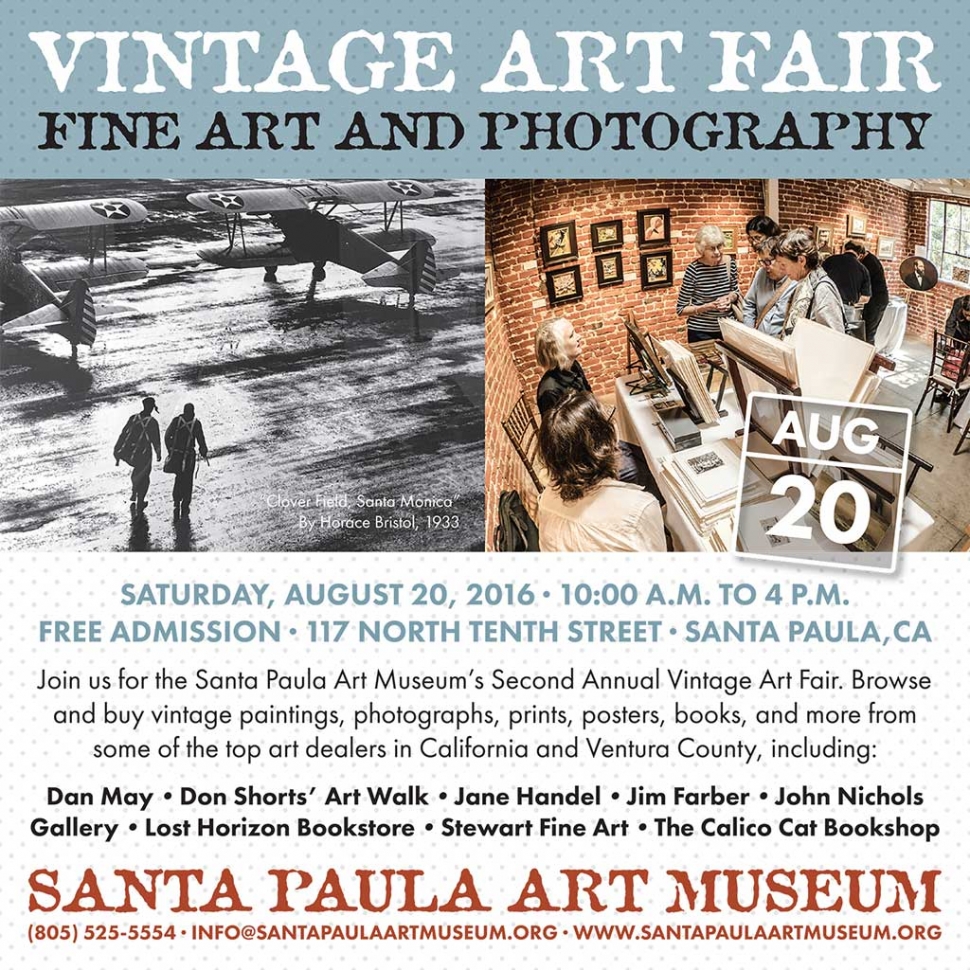 SANTA PAULA, CA – Browsers are welcome at the Santa Paula Art Museum's Second Annual Vintage Art Fair on Saturday, August 20, 2016, from 10:00 a.m. to 4:00 p.m. Admission to the event is free. Guests will be able to browse and buy vintage art from some of the top dealers in California and Ventura County. Vendors will be displaying and selling a huge selection of historic and high quality paintings, photographs, prints, posters, drawings, books, and more.
Some of the highlights of the fair will be early California plein air paintings by notable Ventura County artists like Jessie Arms and Cornelis Botke, Horace Bristol, Robert Clunie, and Douglas Shively. The second annual event has also expanded to include rare and collectible books, as well as Native American basketry and textiles. Participating dealers include Dan May, Don Shorts' Art Walk, Jane Handel, Jim Farber, John Nichols Gallery, Lost Horizon Bookstore, Stewart Fine Art, and The Calico Cat Bookshop.
This unique event will allow visitors to view and explore hundreds of vintage artworks while learning about art and collecting from knowledgeable art dealers with decades of experience. The fair will be held in the beautiful setting of the architecturally significant Santa Paula Art Museum, and event attendees will also be able to enjoy the Museum's current exhibitions, including "One Look at Nature: The Paintings of Gail Pidduck" and "The Art of Aviation."
The Santa Paula Art Museum is located at 117 North Tenth Street in downtown Santa Paula. The Museum's regular hours are Wednesday through Saturday from 10:00 a.m. to 4:00 p.m., and Sundays from 12:00 to 4:00 p.m. Regular admission is $4.00 for adults, $3.00 for seniors and is free for museum members and students. For more information, please contact the Museum at (805) 525-5554 or info@santapaulaartmuseum.org.