Scandinavian Festival slated April 21-22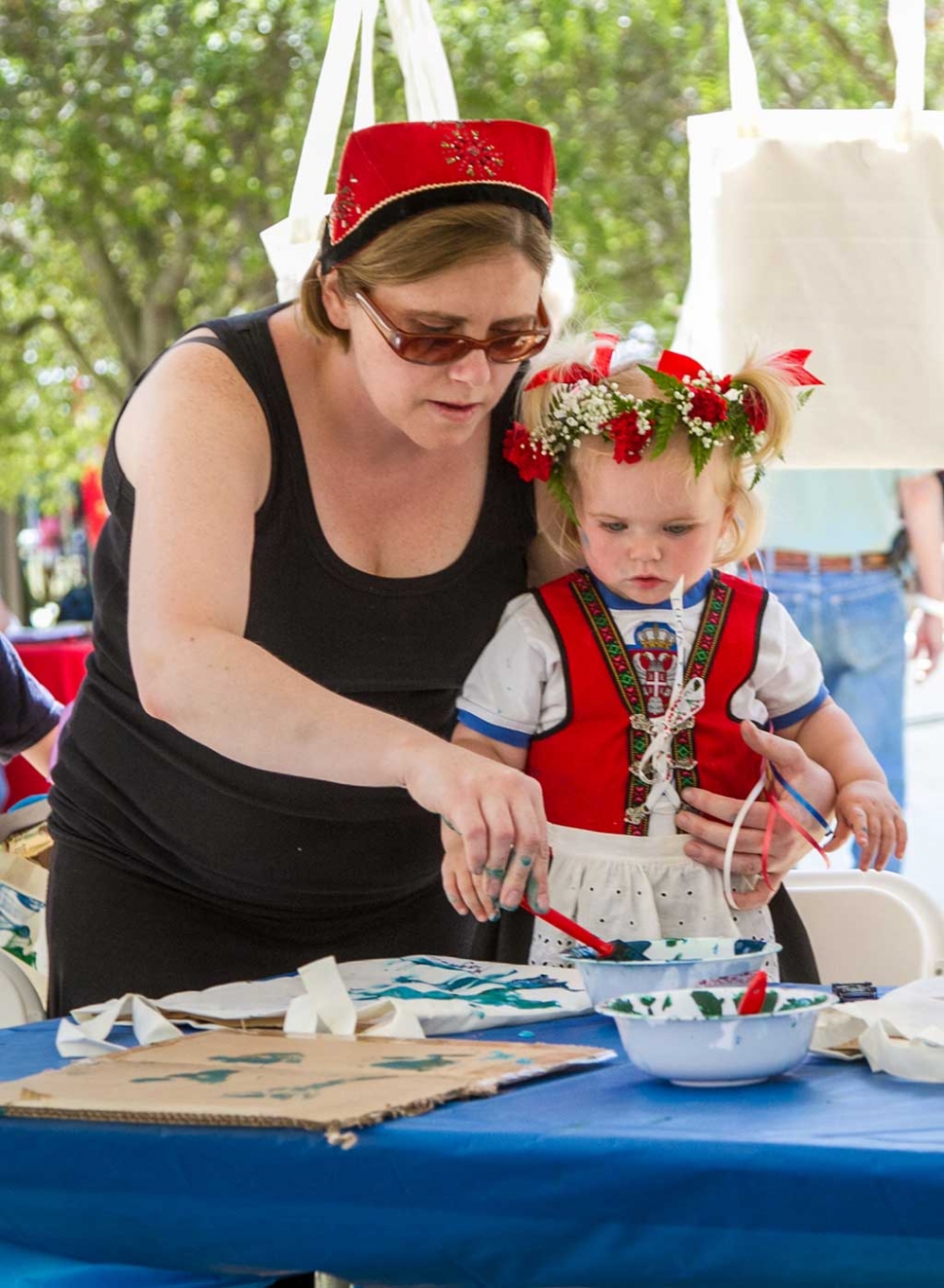 Photo credit: Brian Stethem.
By Anonymous — Monday, April 9th, 2018
Performers, crafts, food to fill Cal Lutheran campus
The largest Nordic festival in Southern California will return to California Lutheran University in Thousand Oaks on April 21 and 22.
The 43rd Scandinavian Festival will celebrate the cultures of Denmark, Finland, Iceland, Norway, Sweden and the Sami people from the Arctic regions of Scandinavia. The family-friendly festival will run from 10 a.m. to 5 p.m. with music, dancing, food, crafts, activities, demonstrations, vendors and lectures.
The festival includes a Children's Theater, a puppet show of Hans Christian Andersen stories and performances by community children's groups including the Redwood Middle School Jazz Band. Children can travel through Scandinavia at the festival, earning passport stamps as they complete crafts reflecting the five different countries. Visitors young and old can create head wreaths decorated with flowers and ribbon and dance around the maypole.
Festivalgoers can also wander through an authentic Viking village, as well as a Sami sliddastallan, or community gathering. They can ask a rune reader for advice, visit Norwegian elkhounds and take Scandinavian dance lessons. Families can also try their hand at Dala horse croquet and play an ancient Viking game called kubb.
Cooks will demonstrate how to make aebleskivers, lefse and krumkake. Other food options include Swedish pancakes, Viking dogs, Swedish meatball pizza, open-faced sandwiches and Swedish baked goods.
The festival kicks off with an opening ceremony and a parade of Danish, Finnish, Icelandic, Norwegian, Swedish and Sami participants in traditional costumes carrying flags of their countries. Performers will include Icelandic folk rock band The Evening Guests, the ABBAFAB tribute band, acclaimed storytellers Stina Fagertun of Norway and RJ Ryan Seutter, musician and entertainer Ross Sutter, and folk dance groups.
Vendors of Scandinavian handicrafts will be selling their wares, and Scandinavian vintage cars and motorcycles will be on display. A booth will feature genealogy experts who can help visitors trace their family trees and a representative of Family Tree DNA, which sells a variety of DNA kits.
The Scandinavian American Cultural and Historical Foundation is producing the event.
Admission is free for children 12 and younger, $5 for teenagers and $10 for adults. Parking is free. The campus is located at 60 W. Olsen Road. For more information or to volunteer, go to scandinavianfest.org, email scanfest2018@gmail.com or visit us on Facebook.