The Santa Paula Art Museum Presents Dos Del Sur (Two from the South)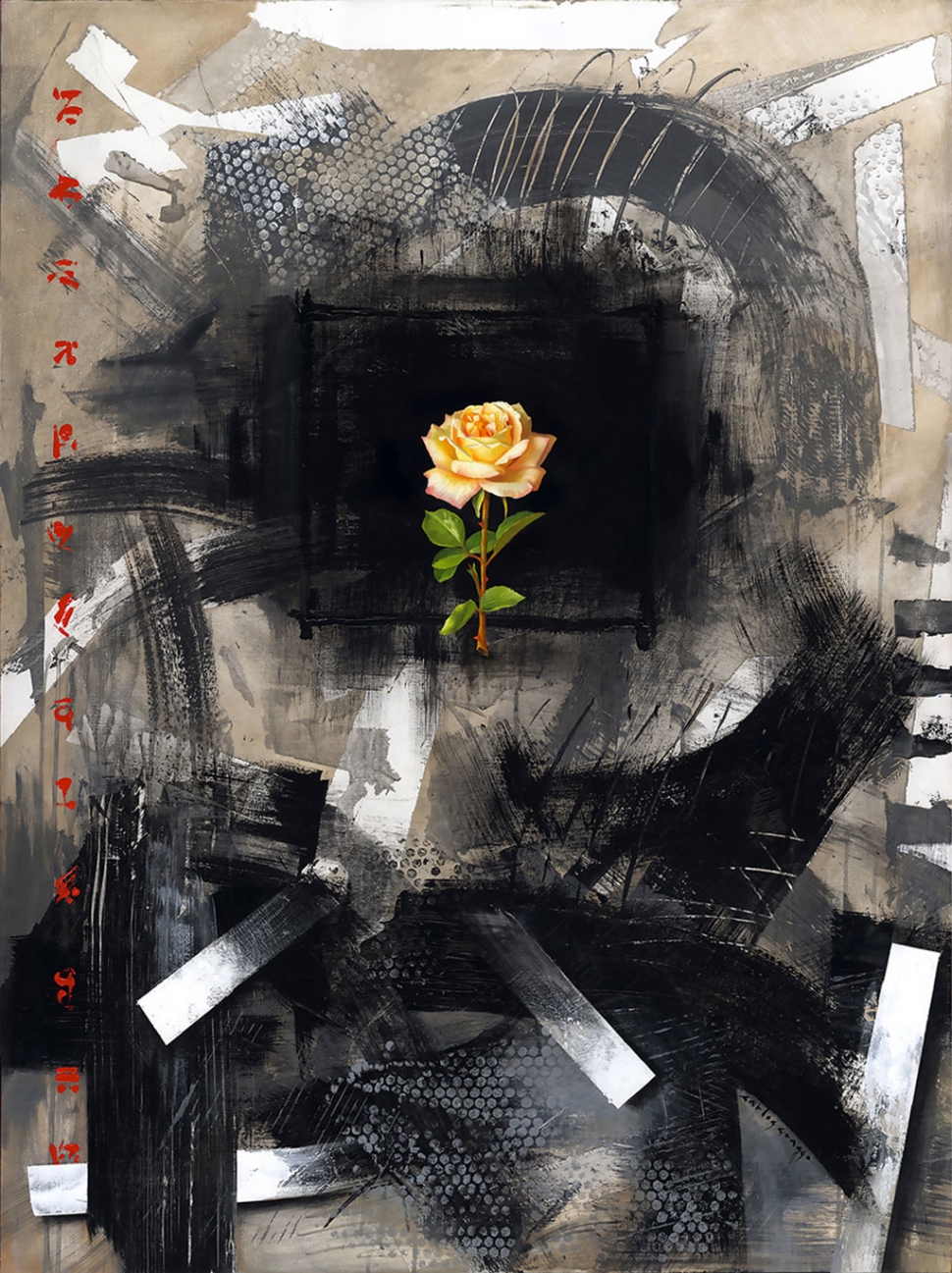 "Inner Structure #5" by Carlos Grasso, mixed media on panel, 48" x 36", Collection of the artist.
By Gazette Staff Writer — Tuesday, January 6th, 2015
an Exhibition Featuring Ojai Artists Carlos Grasso and Sylvia Raz
SANTA PAULA, CA – Opening January 31, 2015, the Santa Paula Art Museum will present Dos Del Sur (Two from the South), a two person exhibition featuring work by Ojai artists Carlos Grasso and Sylvia Raz. The two artists are brought together through their origins in South America where passion was conceived of through the Tango, political dictatorships were prevalent, and art was everywhere. The exhibition will open with a reception on Saturday, January 31, 2015 from 4:00 to 6:00 p.m. Admission is $10.00 for museum members and $15.00 for the general public.
Buenos Aires born artist Carlos Grasso is an artist of many talents. He studied graphic arts, painting and music in Buenos Aires, Paris and Los Angeles. His apprenticeship started with still-life and portraiture under the guidance of master painter David A. Leffel. Later on, Grasso's artwork evolved towards pure abstraction. His most recent work is an exploration of the relationship between the psychological inner worlds of the mind and the outer manifestation of the physical. Grasso defines himself as a visually insatiable experimental artist. His work takes many forms from the surreal to the abstract, the figurative to conceptual.
Sylvia Raz is an Uruguayan artist creating sculptural assemblages with found objects. She studied art at Bezalel Institute in Jerusalem and UCLA. Raz's work is confrontational and challenges viewers to a meditation on human responsibility, to become more sensitive to our society and what we are doing to it, to minorities, to the poor, to outsiders. Her work resists categorization in genre or style, and is fueled by a fascination with process and reinvention. She likes to create images that are creepy and telling, with social and political statements slipping into the mix.
Both Grasso and Raz create abstract and expressionistic art that is insightful and thought-provoking. Their works are evocative and communicate larger ideas about life, society, nature, and the interconnectedness of it all. "Language is built of abstract sounds and forms, it's imprecise -- but it's what we have," says Grasso. "Art is a language, too." And these "two from the south" have much to say. Dos Del Sur (Two from the South) runs through June 14, 2015.
The Santa Paula Art Museum is located at 117 North 10th Street in downtown Santa Paula. The Museum's regular hours are Wednesday through Saturday from 10:00 a.m. to 4:00 p.m., and Sundays from 12:00 to 4:00 p.m. Regular admission is $4.00 for adults, $3.00 for seniors and is free for museum members and students. For more information, please contact the Museum at (805) 525-5554.