Registration Opens For Museum's Chumash Youth Summer Program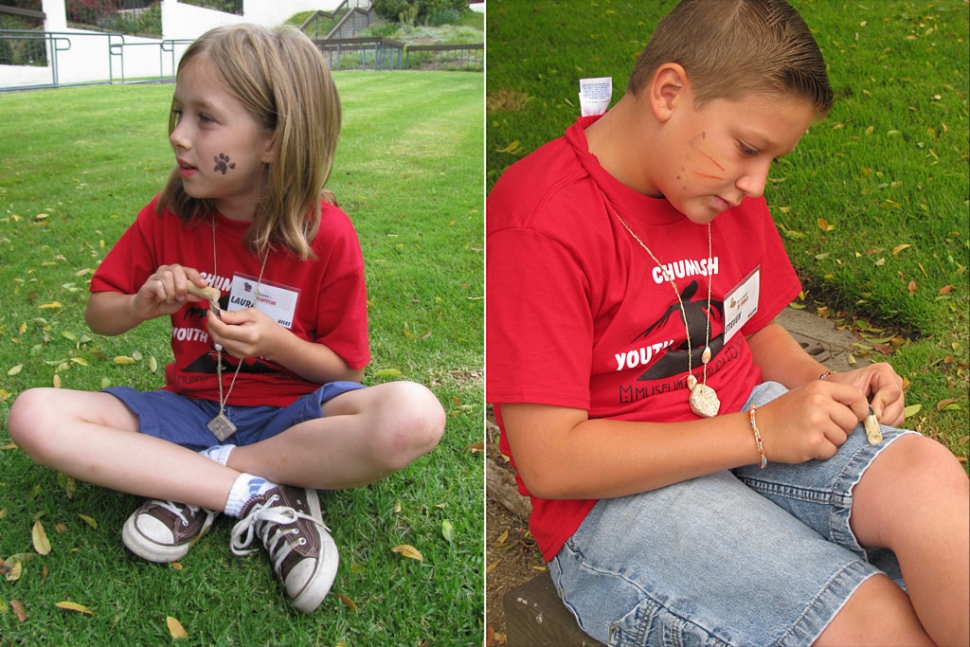 By Gazette Staff Writer — Wednesday, April 7th, 2010
The Museum of Ventura County is now taking registration for their summer Chumash Youth 2010 program. The two sessions are June 21-25, and June 28-July 2, from 9:00 a.m. to 12:00 noon, and are open to students currently in 3rd or 4th grade.
Each session features presentations about Chumash culture, traditional arts, songs, and games. Hands-on activities include making yucca cordage, soapstone pendants, arrowheads, and simple musical instruments. Chumash elder Julie Tumamait-Stenslie will also teach Chumash songs and share legends and stories of her people.
T-shirt, snacks and all materials are included in the registration fee, which is $50 for the general public, $40 for museum members. Scholarships are available; for information, call (805) 641-1876 x 300. Registration forms may be downloaded under education resources at www.venturamuseum.org, or picked up at the Museum of Ventura County, 89 S. California Street in Ventura, from 11 a.m. to 6 pm, Tuesday through Sunday.