Regina Vorgang Hired As Gallery Assistant Of Buenaventura Art Association
By Gazette Staff Writer — Wednesday, August 27th, 2008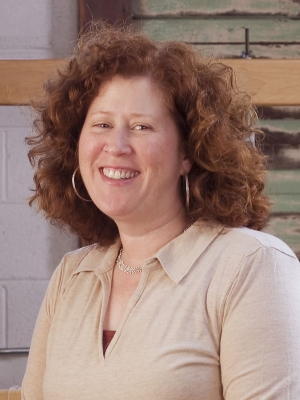 Regina Vorgang
Buenaventura Art Association announces the hiring of Regina Vorgang as Gallery Assistant. Her responsibilities include graphic design, website updating, database entries and more.
Vorgang earned her associates degree in commercial art at Endicott College in Beverly, Massachusetts. She garnered numerous awards for her graphic design projects and built a successful graphic design studio in Stamford, Connecticut. In 1993 Vorgang and her husband, Scott Miles, a professional photographer, joined their businesses creating a unique creative design and photo studio together.
In 2002 Vorgang and Miles moved to Ventura, California, where Vorgang has turned her focus to combining her unique graphic vision and weaving skills to create hand woven rugs that bring traditional craft and contemporary color and design together. Each piece is a one of a kind graphic expression using themes of nature or visual play of color. Her woven rugs have been exhibited nationally.
"Vorgang's design skills are going to be an asset to the Buenaventura Art Association," says Christine Beirne, Executive Director. "In addition to her design skills, her administrative skills will prove helpful to our artist members as well."
The Buenaventura Art Association is located at 700 E Santa Clara St. in downtown Ventura. Hours are Tues – Friday from noon – 5:00 pm and Saturday from 11 am to 5:00 pm.