Q&A to feature actor Patrick Warburton
By Gazette Staff Writer — Tuesday, March 3rd, 2015
'Rules of Engagement' star to speak at Cal Lutheran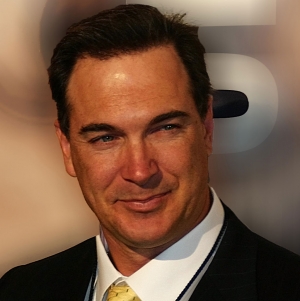 Patrick Warburton
THOUSAND OAKS, CA - Actor Patrick Warburton of Santa Rosa Valley will discuss his career during the next session in California Lutheran University's "Conversations With …" series.
The star of the long-running TV comedy "Rules of Engagement" will answer questions starting at 7 p.m. Friday, March 20, in Preus-Brandt Forum on the Thousand Oaks campus. Actor, writer and director Markus Flanagan, who teaches at Cal Lutheran, will moderate the informal one-hour discussion on the craft of acting. A question-and-answer session with the audience will follow.
Many came to know Warburton as Jerry's mechanic and Elaine's on-again, off-again boyfriend David Puddy in "Seinfeld." He appeared in the popular sitcom from 1995 until the series ended in 1998. In 2007, he brought his deadpan comedy skills to his starring role as Jeff Bingham in "Rules of Engagement" on CBS. The series ended in 2013.
Warburton has lent his distinctive deep, monotone voice to many animated shows including "Family Guy," "The Venture Bros.," "Hercules," and "Buzz Lightyear of Star Command." He voiced a sorceress' thuggish assistant in the 2000 film "The Emperor's New Groove." Other animated movies featuring his voice include "Home on the Range," "Chicken Little," "The Wild" and "Bee Movie."
Born in New Jersey, Warburton moved to Huntington Beach when he was 3 and grew up there with his three sisters. His mother, Barbara Lord, is an actress, and his father, John Warburton, is an orthopedic surgeon. Warburton, a former Bugle Boy model, briefly attended Orange Coast College in Costa Mesa before leaving to pursue an acting career.
He landed guest spots on shows such as "Murphy Brown," "Designing Women" and "Quantum Leap" and a recurring role on the short-lived Dave Barry sitcom "Dave's World" before appearing on "Seinfeld." After "Seinfeld," Warburton went on to play a recurring role on News Radio. From 2001 to 2002, he starred as a superhero on the short-lived Fox live-action show "The Tick."He also appeared in the movies "Men in Black 2" in 2002 and "Ted" in 2012.
Warburton has been married to his wife, Cathy, since 1991. They have four children.
The free "Conversations With …" talks provide theater arts students and other aspiring actors with advice from professionals. They take the approach laid out in Flanagan's book, "One Less Bitter Actor: The Actor's Survival Guide," which explains how to make it in the business of acting while staying sane and focused.
Preus-Brandt Forum is located at 135 Chapel Lane. For more information, call 805-493-3415 or email info@westlakeactingstudio.com.