Photographer Susannah Sofaer Kramer at Ojai Photography Club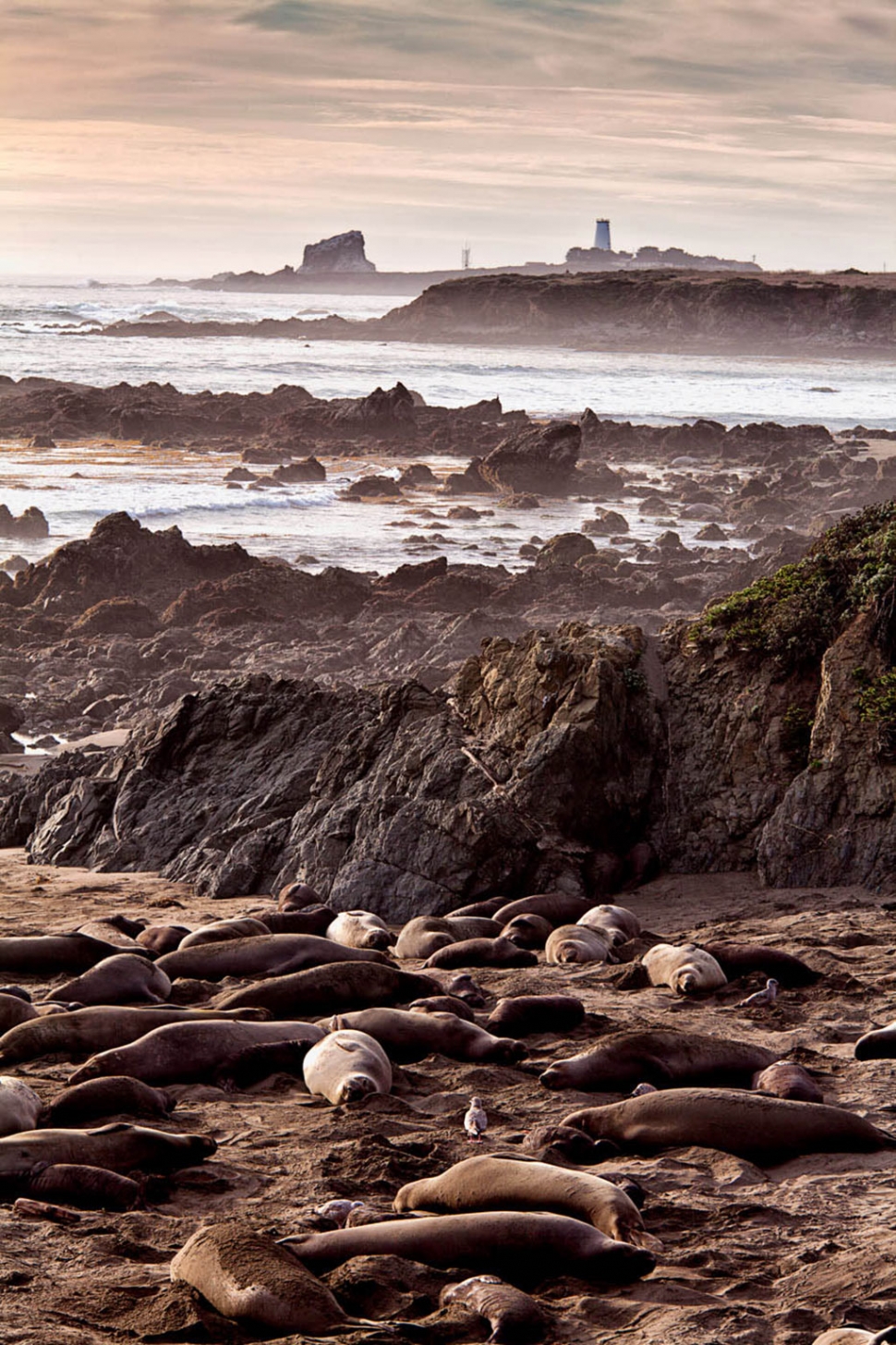 San Simeon by Photographer Susannah Sofaer Kramer
By Myrna Cambianica — Monday, November 10th, 2014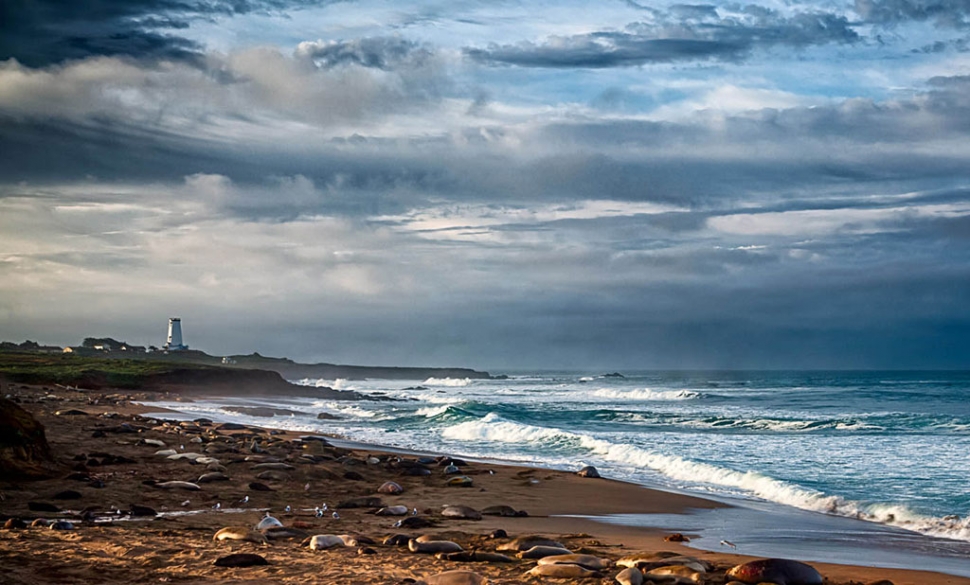 Pietras Blancas Light House by Photographer Susannah Sofaer Kramer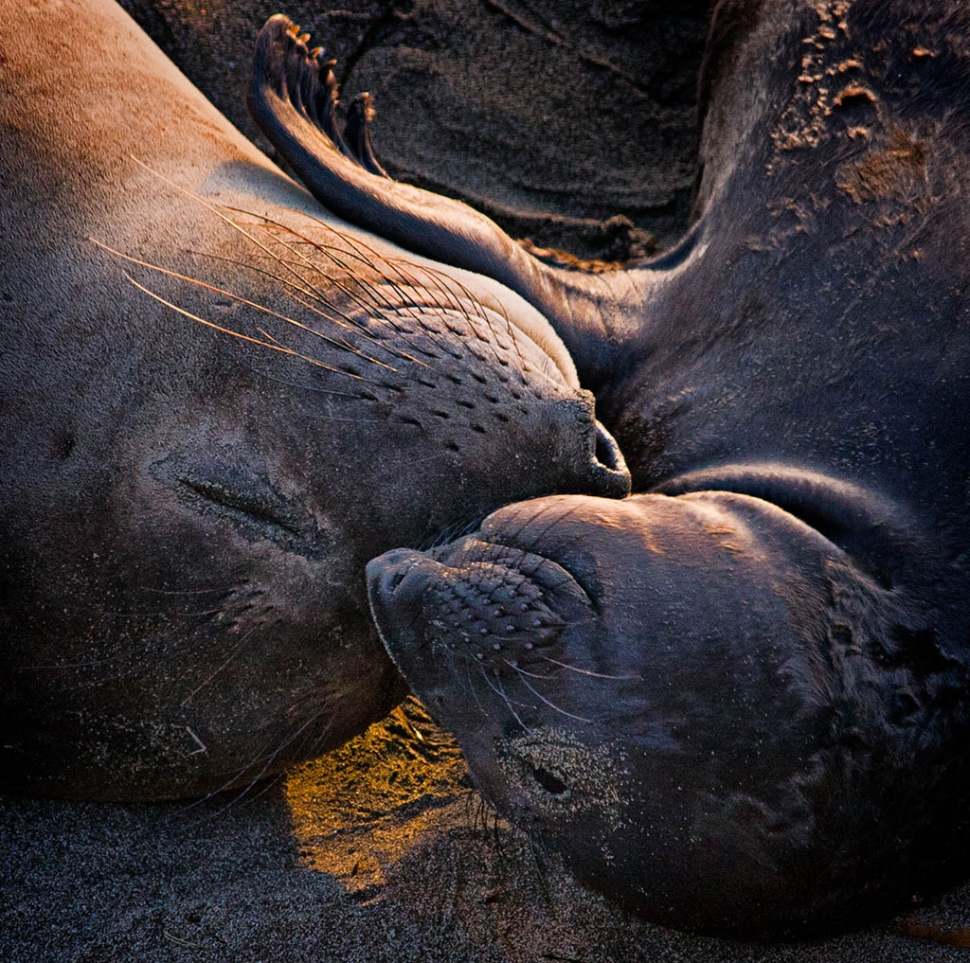 San Simeon Bliss by Photographer Susannah Sofaer Kramer
San Simeon Seals by Photographer Susannah Sofaer Kramer
Photographer Susannah Sofaer Kramer returns to the Ojai Photography Club as our November presenter and guest judge. The presentationwill begin at 7:00 PM, Tuesday, Nov. 18, at Help of Ojai's Kent Hall, 111 Santa Ana Street, Ojai, CA. Herpresentation will include digital slide show presentations on the PiedrasBlancas Elephant Seal Rookery and information and tips for both visitors and photographers on this seal sanctuary just north of San Simeon, CA.
Sofaer is an award-winning fine art landscape, nature and portrait photographer. She was born in the proverbial trunk of an English theatrical family. Her father, Abraham Sofaer, was a well-known classical actor and her mother was a dancer in London's West End Theater. Sofaer'sbackground as a dance, singer and actress is extensive. She danced with the Bolshoi Ballet while a member of the Ballet Concerto of Los Angeles, was a dancer/singer in the national touring company of My Fair Lady, appeared in the movie Westside Story, was a principal in the musical The Boy Friend and a member of the New Christy Minstrels – 1963-1964.
She gave up her career to raise a family, but always needed a creative outlet. As her children grew her childhood dream of owning a horse became a reality and she became a competitive dressage rider and started photographing friends and their mounts at horse shows. The magic of seeing a print develop in the darkroom caught her imagination and inspired Sofaer to learn and to further explore what she could do with a camera. Her passion for photography expanded to encompass portraits, both people and animals and later to landscape and nature photography.
In Sofaer's own words, "I love being in the countryside, not only photographing the beauty and grandeur of nature, but also those small intimate moments that tell the story of a time and place. Composing a shot is like setting the stage, then one only has to patiently wait for the light and the drama to occur." Visit her website: http://www.sofaerphotography.com
Monthly presentations are part of the Ojai Photography Club's community service and education outreach. Visitors are welcome to attend.
The club, which is devoted to education, inspiration, and camaraderie, meets on the third Tuesday of each month, February – November. Only members may submit images for critique. More information is available at: www.ojaiphotoclub.com/