Pedro De La Cruz's "She Is So Strong Willed" At The Buenaventura Gallery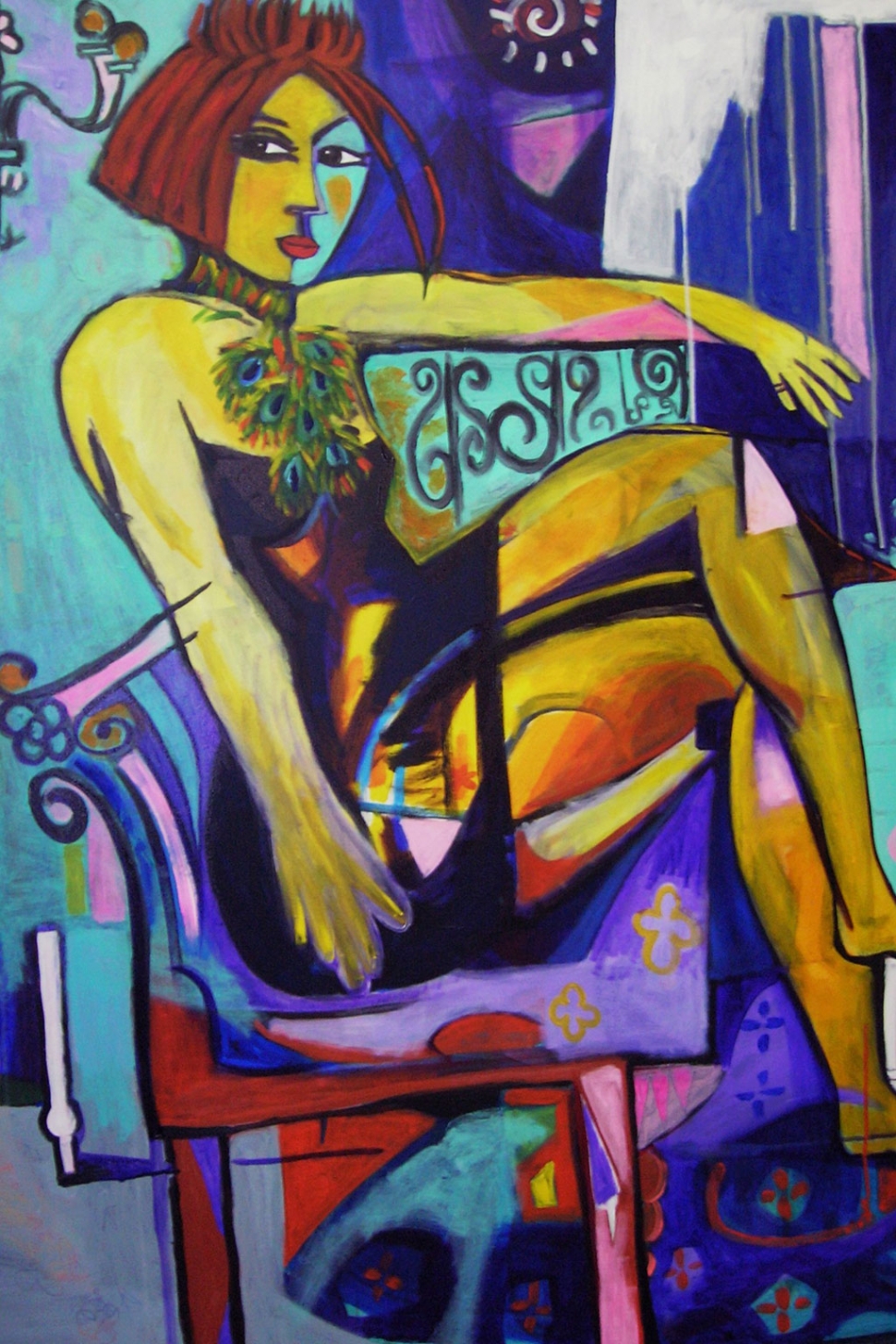 By Gazette Staff Writer — Monday, April 5th, 2010
Pedro de la Cruz's exhibit of paintings titled "She is so Strong Willed" shows at the Buenaventura Art Galley from April 27 to May 22, 2010. Opening Reception is Saturday, May 1 from 4-7pm.
"She is so Strong Willed" is an exhibit of color and confidence. The recent works de la Cruz is homage to women of courage and strength. His canvas, proudly adorned with bold and beautiful women, have modern angles and feminine curves.
From powerful to passionate, de la Cruz's subjects flirt, seduce and cajole with their postmodern compositions, intelligence and grace. The artist has a defiant disregard for standard rules of painting. A bohemian dogma which when paired with his talent for addressing various viewpoints in two dimensions, give de la Cruz a freedom to express the unique beauty of his muse.
A native of Mexico, de la Cruz has taken classes on the figure, design and color, but was never formally trained. His interests in history, art, fashion and architecture are the foundation for his artistic motivation. Frequenting regional galleries or cosmopolitan museums, he tunes into art movements and master painters succeeding before him, for inspiration and drive to keep painting. De la Cruz has exhibited in Santa Barbara, Carpenteria and Ventura. This is his first solo show with Buenaventura Art Association.
The Buenaventura Art Gallery is located at 700 E. Santa Clara Street, Ventura, CA 93001. Hours are Tuesday-Friday from noon-5pm and Saturday from 11 am to 5pm. Please call (805) 648-1235 or visit www.buenaventuragallery.org.