Painter interprets peaceful places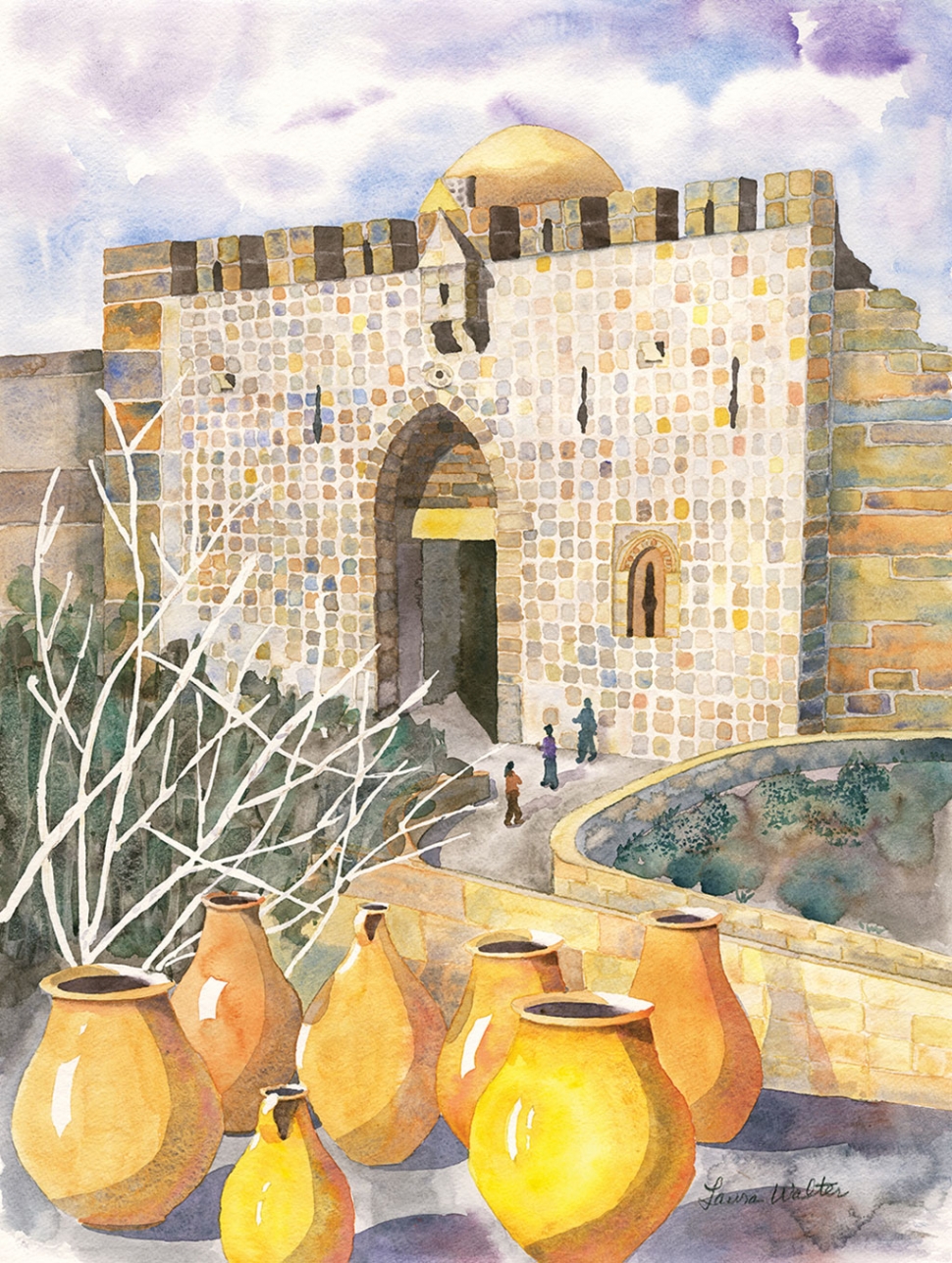 "Zion Gate" by Laura Walter
By Gazette Staff Writer — Tuesday, August 12th, 2014
Journeys Through Peace is the next exhibition at the Buenaventura Gallery in downtown Ventura, showcasing watercolor paintings by Laura Walter from Aug. 12-Sept. 6.
"I've been working on this show for a year," said the Ventura painter, who also is a symphony flutist and Westmont College music instructor. "In this show I'm exploring the various inner states that people have to find their peaceful place. It can be traveling, being in other cultures, or being in nature."
Walter will be in the gallery to discuss her work during an opening reception 5-7 p.m. Aug. 16 and during First Fridays Ventura, Sept. 5, 5-8 p.m. She plans to show about 30 recent paintings, from 5 by 7 inches up to 24 by 30.
"I started seriously painting 14 years ago," she said, adding that favorite subjects are "people, landscapes — anything that tells a story.
"Whether traveling through Israel or hiking in the national parks, I love thinking about the process of calming down," Walter added. "In these watercolor paintings, I explore color, texture and story."
And, she said, "In this show I have a lot of rocks. … Rocks appeal to me because they seem to be so permanent and constant. Of course they are not; they are always changing, but so slowly that we are not always aware of it. I am interested in symbols of stability."
"I love exploring both of these diverse areas," Walter said of her travels to Israel and southern Utah and how rocks were not the only link. "Once I started painting and choosing subjects, I realized there were further juxtapositions: the Jordan River and the Virgin River; Zion Gate and Zion Canyon; petrified sand dunes and petrified people."
Her pictorial souvenirs of both regions will be at the Buenaventura Gallery, 700 E. Santa Clara St., which is open 11 a.m. to 5 p.m. Tuesdays through Saturdays.
For more about Walter's show or the Buenaventura Art Association, a nonprofit artists cooperative celebrating its 60th anniversary this year, phone 648-1235 during gallery hours or visit the website www.buenaventuragallery.org.