Pages from life in the 1960s Los Angeles barrio on display at CI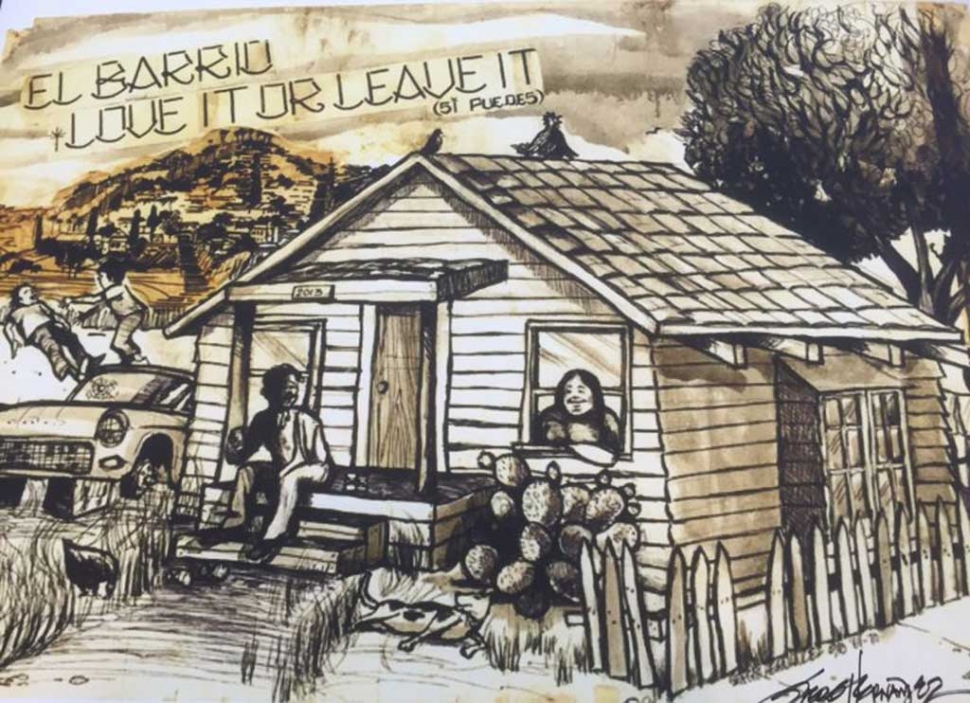 By Gazette Staff Writer — Thursday, September 1st, 2016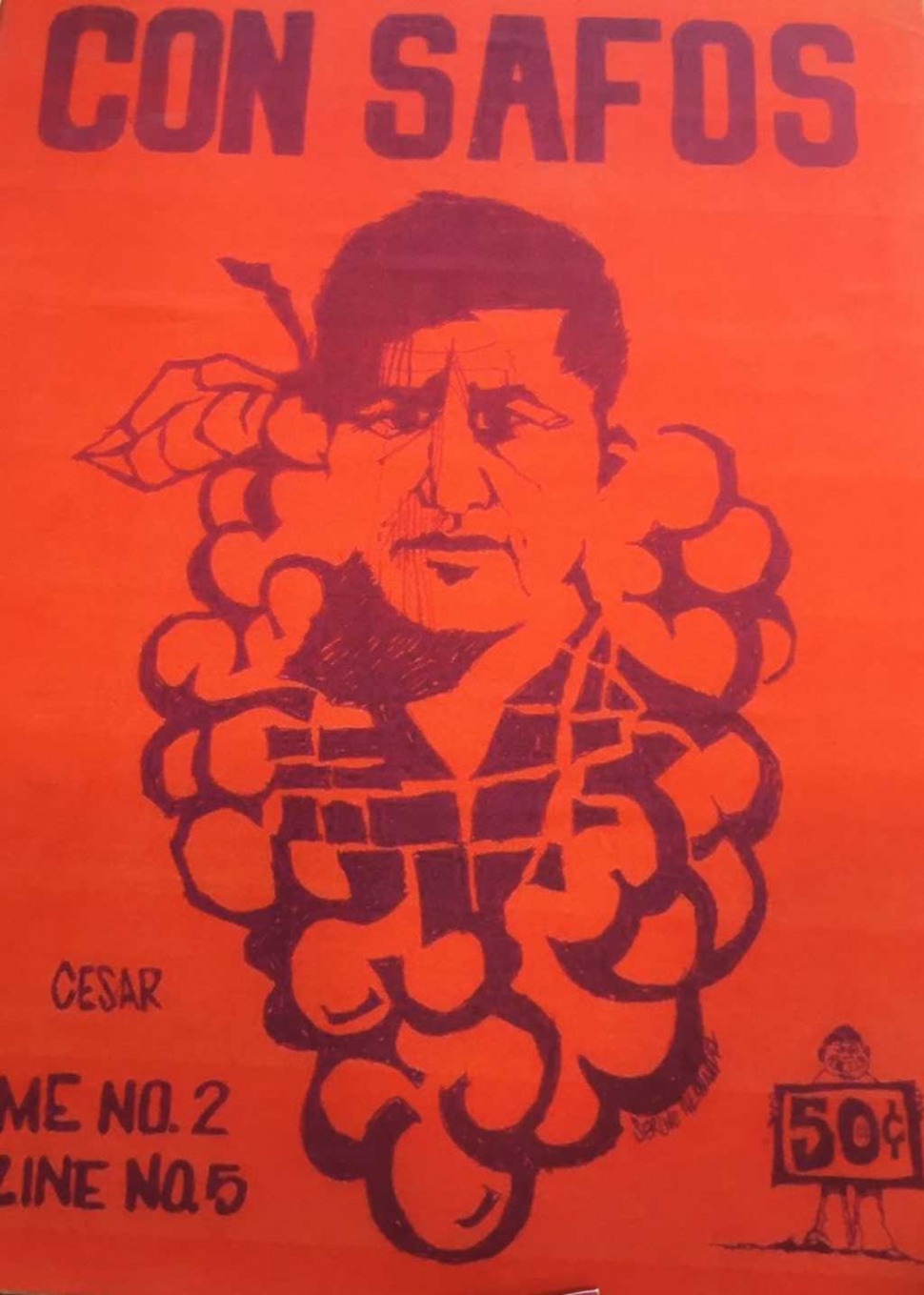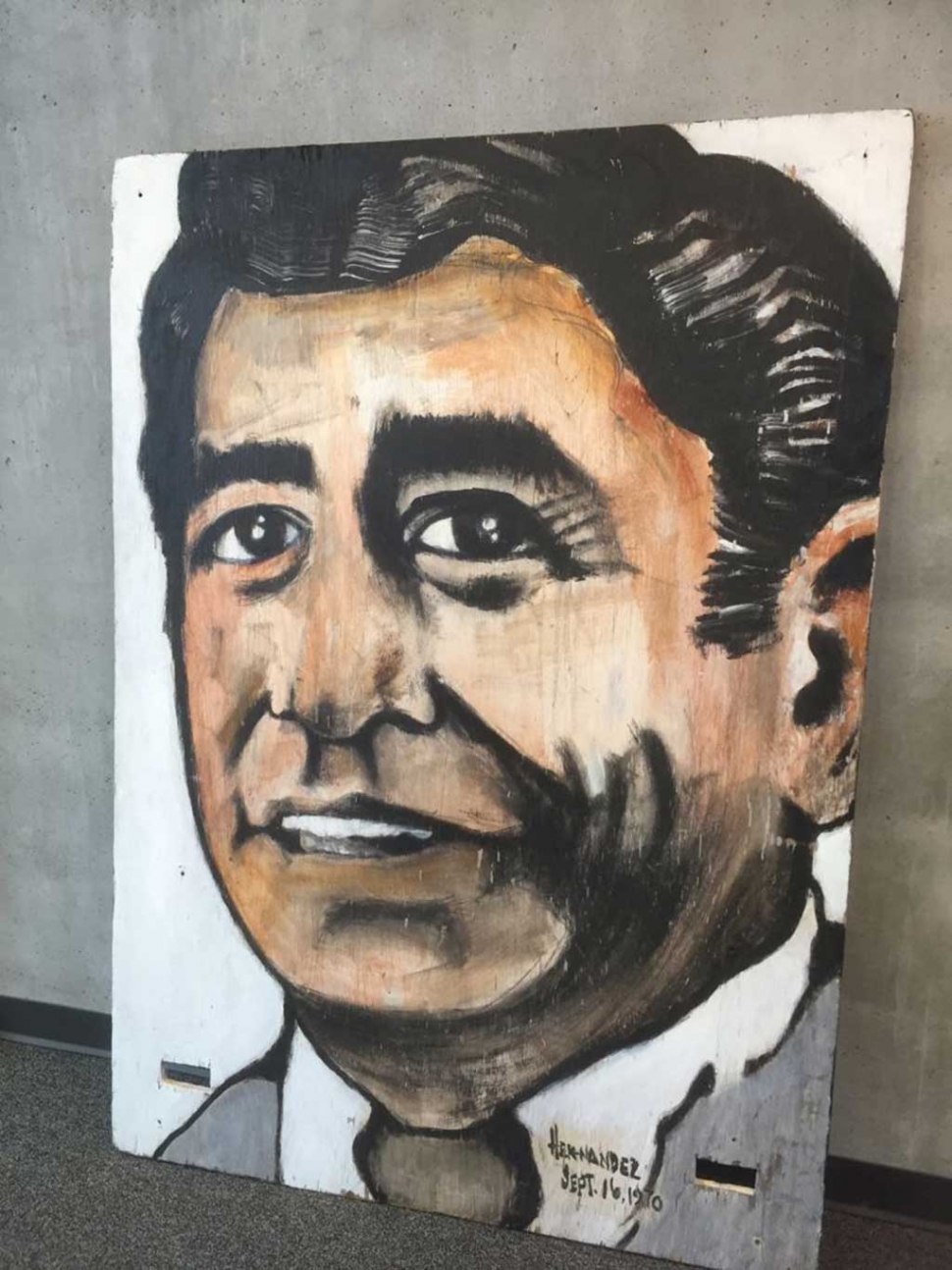 School segregation, the civil rights movement and the Vietnam War were topics pulsing through Los Angeles barrios in the 1960s, but the Latino voices in the area went largely unheard and unpublished.
Writer/editor Tony Solis Gomez and about five associate, all college graduates or college students, decided to do something about it. They founded a magazine called "Con Safos," which is at the heart of an exhibit called "Con Safos Magazine — Reflections of Life in the Barrio."
The exhibit is up through Oct. 7 at the CSU Channel Islands (CI) John Spoor Broome Library with a reception at the gallery on Tuesday, Sept. 6 from 5:30 to 7 p.m.
"There really wasn't any publication featuring writers or artists from the barrios, and we wanted to tap into the creativity of the people in the barrio," Gomez said. "We wanted to publish short stories, painting photography, and artwork of an unusual nature."
Barrio artists and writers found their voices on the pages of Con Safos, including cartoonist Sergio Hernandez, who was 19 when Gomez persuaded him to join the group working on the magazine.
"It was crazy. The civil rights movement was starting up in Los Angeles. We had a voice, but we had no venue," Hernandez said. "There was no magazine, there were no newspapers. There was nothing like that for us. So we decided to create our own magazine."
The magazine contained current events, but also provided a public venue for cultural icons such as Chicano artistic pioneer Gilbert "Magu" Lujan, who worked as one of the art directors at Con Safos.
The exhibit opening reception on Sept. 6 will include a talk from curator Denise Lugo, an Art Lecturer at CI and former director of the Latino Museum and History, Art and Culture in Los Angeles. She created the exhibit with help from CI Assistant Professor of Spanish Margarita López López, Ph.D., who served as the Exhibition Sociolinguist.
"After 46 years, the importance of that time of the Chicano Movement in Los Angeles lies in the courage and commitment of young Chicanas and Chicanos, like newsperson Rubén Salazar, who dedicated their lives to issues of social justice and respect for the Chicana/o Latina/o and Spanish-speaking communities," López López said.
Salazar worked for the Los Angeles Times in the 1960s, becoming the first Mexican-American journalist from mainstream media to cover the Chicana/o community.
López López consulted on "Caló," a barrio slang that was a combination of several linguistic influences, and was used in "Con Safos."
"It had influences from Mexico, from African American communities, the prison system, and from within the barrio itself," Gomez said. "You would have words that were pretty unique."
For example "jefita" means "mother," "bola" means "money," and "orale" means "all right! Or right on!"
Lugo said "Con Safos" was as significant to Latinos in the 1960s as the Harlem Renaissance was to African Americans in New York City.
"When you look at 'Con Safos,' it functions at the same level," Lugo said. "We are talking about the first voice of the Chicano movement."
About California State University Channel Islands
CSU Channel Islands (CI) is the only four-year, public university in Ventura County and is known for its interdisciplinary, multicultural and international perspectives, and its emphasis on experiential and service learning. CI's strong academic programs focus on business, sciences, liberal studies, teaching credentials, and innovative master's degrees. Students benefit from individual attention, up-to-date technology, and classroom instruction augmented by outstanding faculty research. CI has been designated by the U.S. Department of Education as a Hispanic-Serving Institution and is committed to serving students of all backgrounds from the region and beyond. Connect with and learn more about CI by visiting CI's Social Media.