Oscar-winning German film to be shown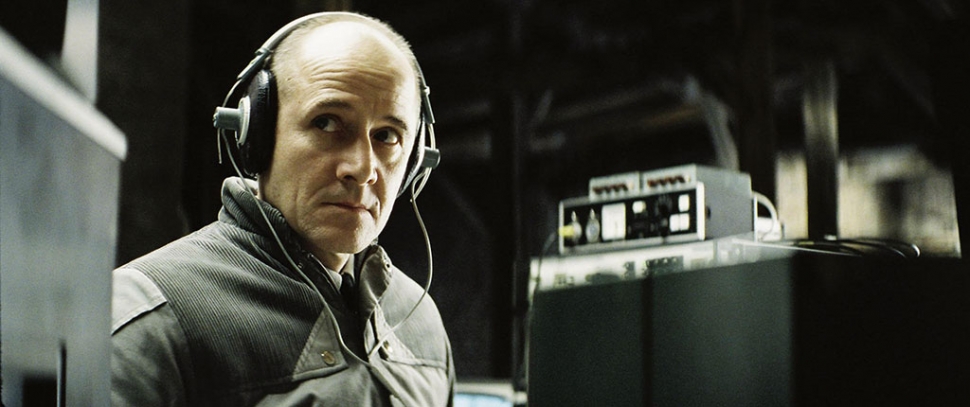 Ulrich Mühe as Capt. Gerd Wiesler
By Gazette Staff Writer — Monday, February 23rd, 2015
Screening part of Cal Lutheran international series
THOUSAND OAKS, CA - California Lutheran University's International Film Series will continue with a free screening of the Oscar-winning German film "The Lives of Others" on Thursday, March 12.
The 2006 film written and directed by Florian Henckel von Donnersmarck will be shown with subtitles at 7 p.m. in Richter Hall on the Thousand Oaks campus.
A political thriller and human drama, "The Lives of Others" begins in East Berlin in 1984, five years before Glasnost and the fall of the Berlin Wall, and continues to 1991, in what is now the reunited Germany. The film traces the gradual disillusionment of Capt. Gerd Wiesler, a highly skilled officer with the official state security service known as Stasi. The ruthless system of control and surveillance relied on a vast network of informers that at one time numbered 200,000 out of a population of 17 million. Their goal is to know everything about "the lives of others." Wiesler's mission is to spy on the celebrated writer Georg Dreyman and his actress girlfriend, Christa-Maria Sieland.
"The Lives of Others," which marked von Donnersmarck's feature film debut, won the 2006 Academy Award for Best Foreign Language Film after winning seven Deutscher Filmpreis awards.
Released 17 years after the fall of the Berlin Wall marked the end of the East German socialist state, it was the first noticeable drama film about the subject after a series of comedies such as "Goodbye, Lenin!" and "Sonnenallee." The film's authenticity was considered notable, given that the director grew up outside of East Germany and was only 16 when the Berlin Wall fell.
Richter Hall is in the Ahmanson Science Center, which is located south of Memorial Parkway and east of Pioneer Avenue.
The film festival, sponsored by the Department of Languages and Cultures with support from Pearson Library, will continue with the French film "Mood Indigo" on April 15.
For more information, contact Walter Stewart at 805-493-3436 or stewart@callutheran.edu.