Ojai Valley Museum Store "Holiday Book and Art Fair"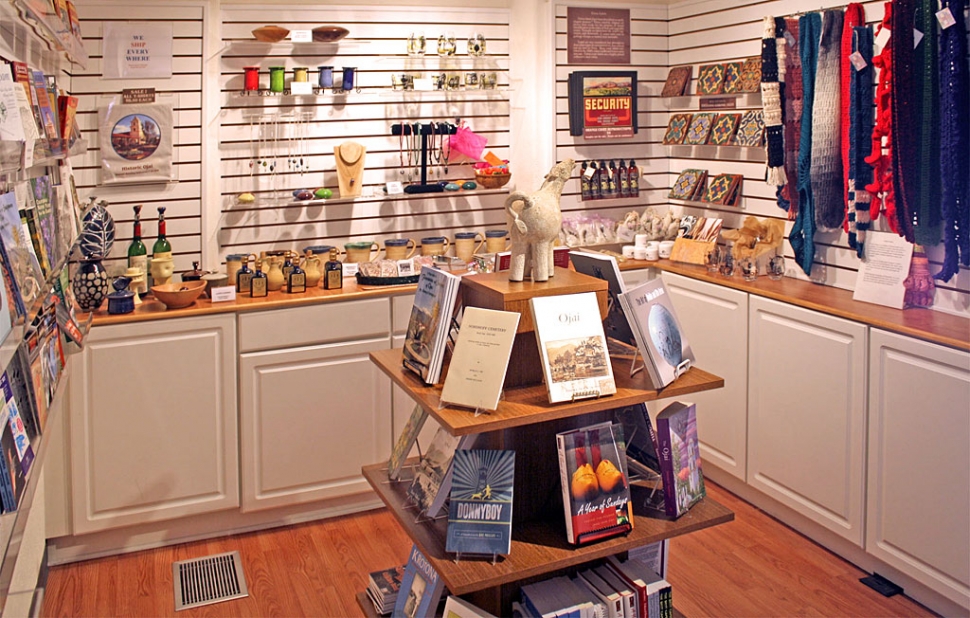 By Ojai Valley Museum — Wednesday, November 21st, 2012
Ojai Valley Museum Store "Holiday Book and Art Fair"
Friday, December 7, 2012
5 to 7 p.m.
Ojai Valley Museum
130 West Ojai Avenue
Ojai, CA
It's HOLIDAY SHOPPING TIME!! You've made your list and you're checking it twice, so its time to start your shopping in the Museum Store at the Ojai Valley Museum! We are hosting an extraordinary Book and Art Fair on Friday, December 7th from 5 to 7 p.m. that will encompass all of our gallery spaces. Hot cider, wine, and light fare will make your visit all the more festive. Admission will be free and we promise you a delightful gift buying experience!
The Holiday Fair will feature Ojai based writers and artists who are regularly represented in the Museum Store, but they will be bringing additional items for this December 7th event! Fifteen local authors will autograph and personalize your book purchases. Book selections will include novels, cookbooks, history, art, and biographies. The Holiday Fair will showcase six local artist's works in glass, fiber, pottery, as well as one-of-a-kind jewelry pieces and lotions and potions produced on local farms. The selections are museum-quality, unique-to-Ojai gifts priced in the $50.00 or less range! How can you resist?
When you shop with us on December 7th, every purchase helps support the collections and exhibitions of the Ojai Valley Museum. You will be buying gifts while contributing financial support to Ojai's ONLY museum! See you on December 7th!
The Ojai Valley Museum, established in 1967, is generously supported in part by Museum Members, Private Donors, Business Sponsors and Underwriters, the Smith-Hobson Foundation, Wood-Claeyssens Foundation, City of Ojai, Rotary Club of Ojai, and the Ojai Civic Association.
The museum is located at 130 W. Ojai Avenue, Ojai, CA. Admission: free for current 2012 members, adults - $4.00, children 6–18 - $1.00 and children 5 and under – free. Gallery Hours are Tuesday – Saturday 10 a.m. to 4 p.m; Sunday, noon to 4 p.m. Tours are available by appointment. Free parking is available off Blanche Street at back of museum.
For more information, call the museum at (805) 640-1390, ext. 203, e-mail ojaimuseum@sbcglobal.net or visit the museum website at: Ojai Valley Museum.org