Ojai Valley Museum's Native Plant Sale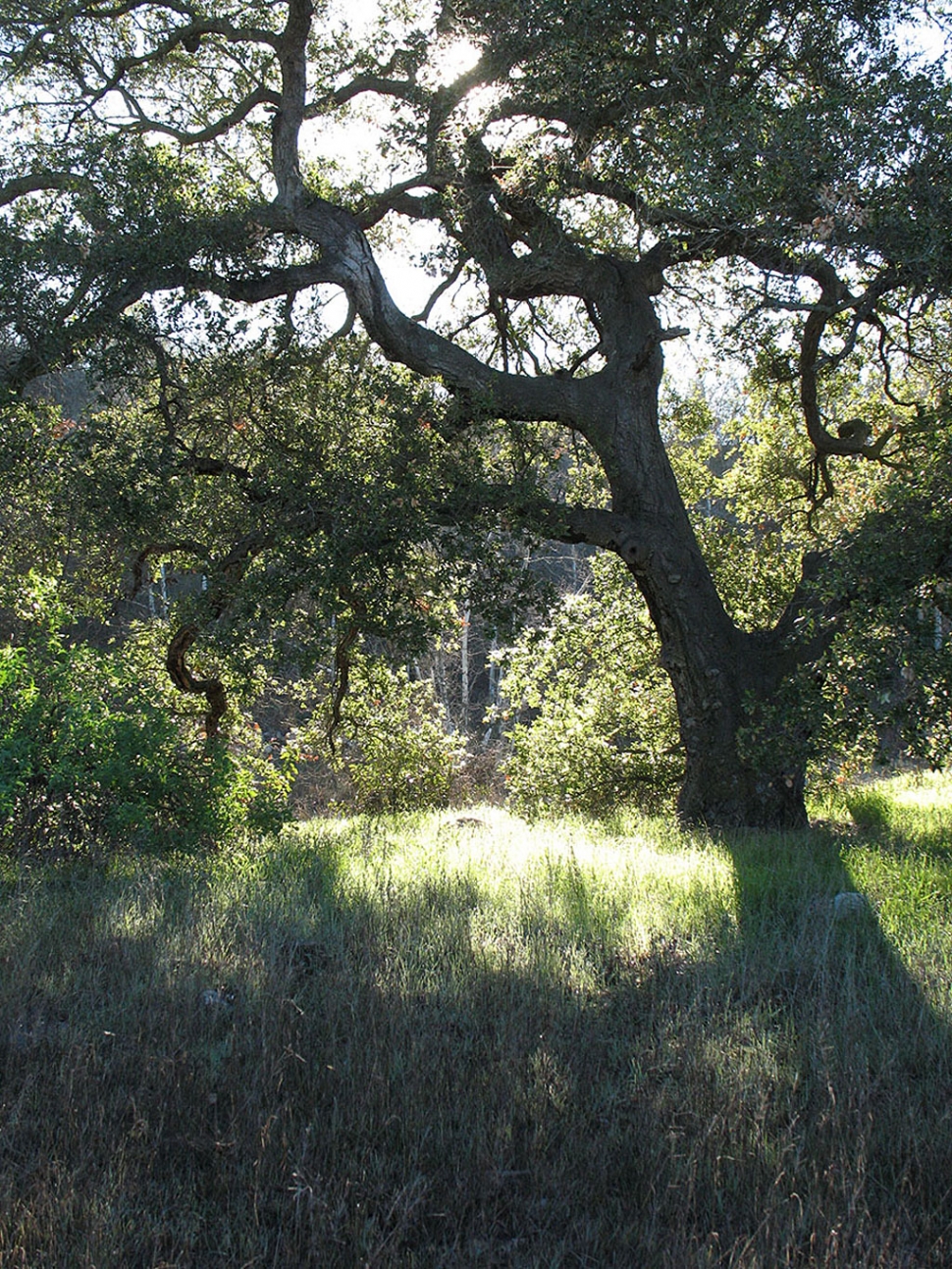 Oak by Myrna Cambianica, Ojai Valley Museum.
By Gazette Staff Writer — Tuesday, October 20th, 2009
OJAI GOES NATIVE! Popular Native Plant Sale – An Ecological Happening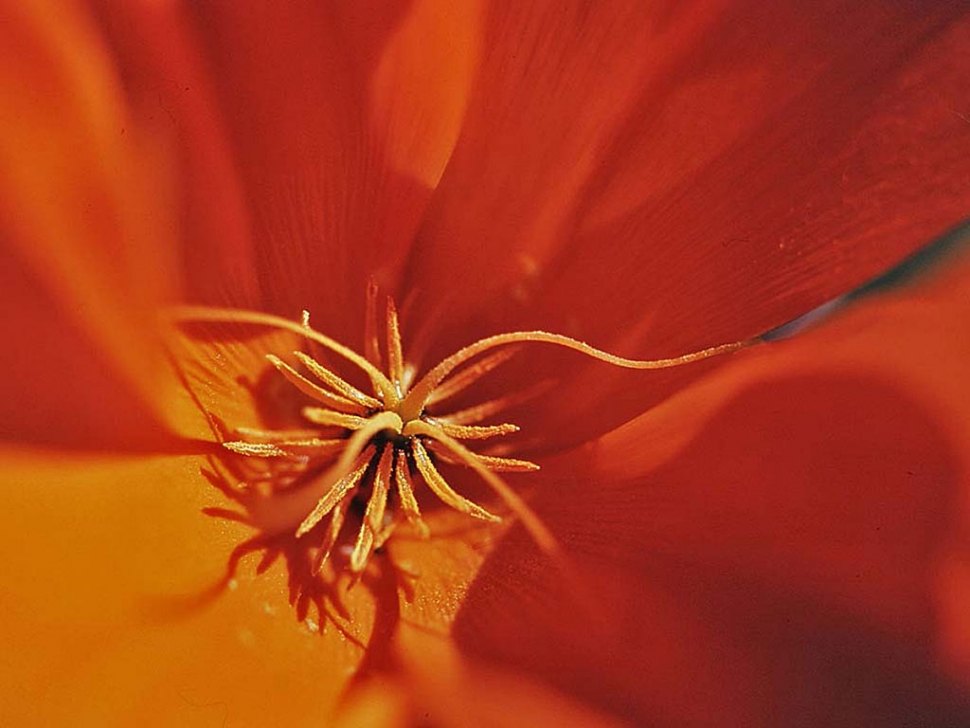 California Poppy by Myrna Cambianica, Ojai Valley Museum.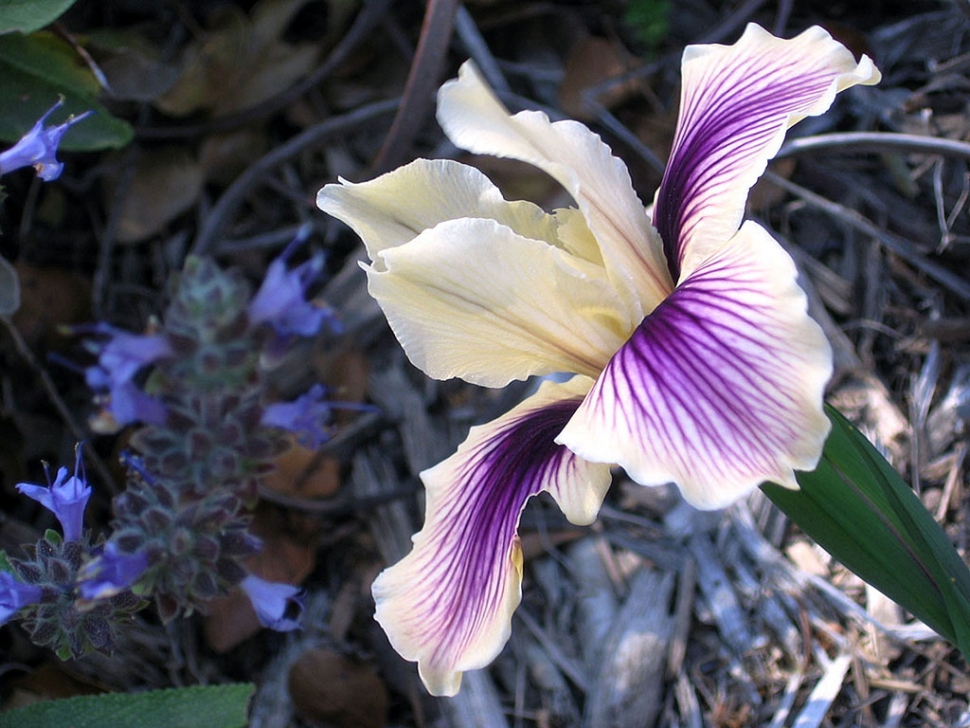 Iris Douglasiana Hybrid by Sally Hoover.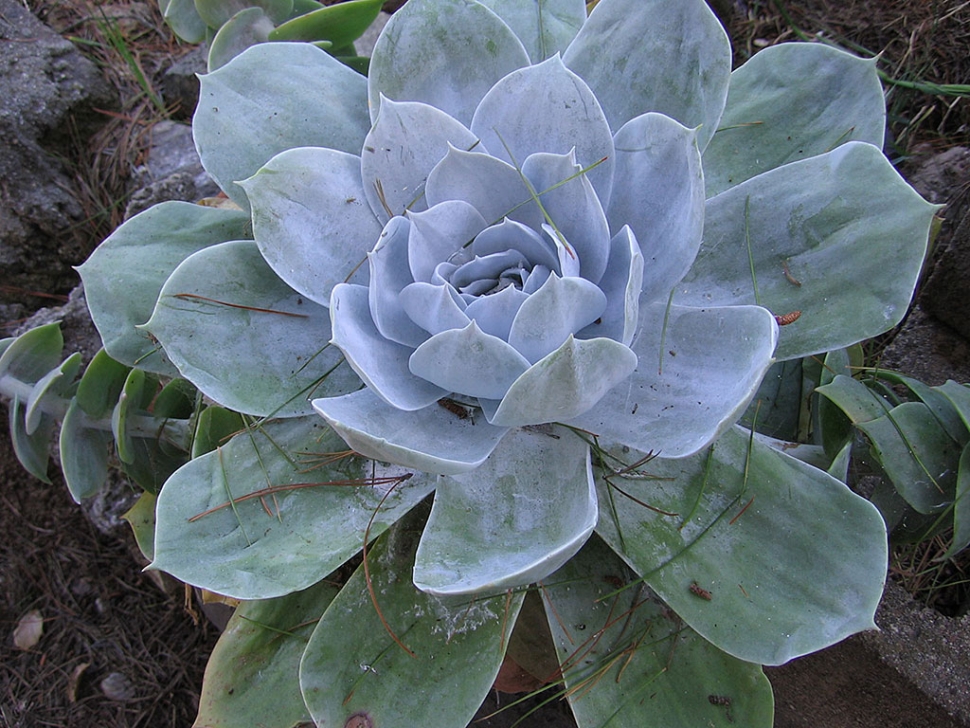 Chalk Dudleya by Sally Hoover.
CONTRIBUTOR/WRITER: DIANA KELLY
Perfect timing! Just when we're trying to use less water, the Ojai Valley Museum's Native Plant Sale makes it easy to add drought tolerant, eye-catching plants to our gardens. From 10 am until 2 pm on Saturday, October 24, the back patio of the museum will become a nursery, supplied with all manner of easy-to-grow-and-maintain plants. Two Ojai growers, Lawrence Nicklin of Plantasia Landscaping and Scott Smith of Euterpe Farms will be bringing a wide selection of plants.
Museum native plant sales have virtually sold out every time, with customers eager to add different varieties and textures to their landscapes and patios. Most of the plants are native to Ojai, with its own microclimate, and the rest are California natives selected to do well here. They are low water users, and they grow happily in Ojai soil. This is landscaping at its easiest. Hearty natives develop and flourish in our climate and soil. They are attractive to native butterflies, bees, hummingbirds and other birds, and bring much activity to your garden.
Smith and Nicklin will be on hand to give instruction and ideas. Shoppers can mingle with other experts and plant enthusiasts and find out what they are doing with native plants in their gardens. Many people attend this event, as it is the pre-eminent native plant sale in the valley. Adding to the mix of information and know-how, the California Native Plant Society will provide advice and handouts at their table. Need pots? Coast to Coast Hardware will be selling them in the patio area.
At 10:30 am, Tom Bostrom will speak about "Native Trees of Ojai: Past, Present and Future." Tom will begin by showing photos of well-known trees that used to stand in Ojai. He will discuss the current status of the Ojai tree population, which is "aging and in less than average health." Then he will describe the new Community Forest Management Plan, which addresses better management of our town's trees. For example, the plan specifies which trees to plant along streets. Tom is a landscape architect, arborist, chairman of the Ojai Tree Committee, and founder of Ojai Trees.
At 11:30, Steve Wickstrom, General Manager for Casitas Municipal Water District will speak about "Water Wise Gardening" and give information on various rebate programs offered by the district.Following at 12:30 will be a power point presentation on"NativePlants" by Susan Latham, Master Gardener from the University of California Agricultural Extension. California Solar Electric will also be at the museum with a demonstration.
Community sponsors of the event are Aqua Flo Supply, California Solar Electric, Coast to Coast Hardware, Cornerstone Architects, Ventura River County Water District, Casitas Municipal Water District, Euterpe Farms, Plantasia Landscaping and the California Native Plant Society.
Plants will sell from $4 to $30, with a 10% discount to current 2009 museum members. All profits from this sale will go into the museum operating fund, to support its activities and programs.
Ojai Valley Museum is located at 130 W. Ojai Avenue. For additional information call (805) 640-1390.