By Ojai Photography Club — Monday, February 9th, 2015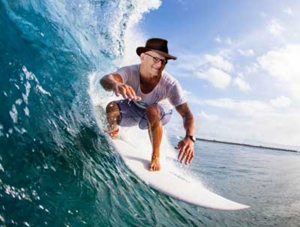 Dean Zatkowsky by photographer David Baker.
Written by Writer/Contributor Brian Berman
Free for All
After six years of awesome and inspirational leadership for the Ojai Photo Club, Dean Zatkowsky has hung up his president's hat, but will continue as a club member. The club membership wholeheartedly thanks him for his tireless service and for bringing the club into the technological age. A new team will take over the tasks of running the organization with the same enthusiasm, programs and dedication to education, inspiration and camaraderie.
The first meeting of 2015 will kick off with David Baker, Ojai Images photographer and website architect, who will present the "ins and outs" of the new Ojai Photo Club website. The talk will includehighlights of the amazingly easy way for members to submit images for review by the invited guest presenters. His presentation will be followed by a "Free for All" evening of self-review. The presentation will begin at 7:00 pm, Tuesday, Feb. 17, at Help of Ojai's Kent Hall, 111 Santa Ana Street, Ojai, CA.
The "Free for All" will be held in lieu of a judge reviewer. Members will submit one image, either in print or digital format, and explain their point of view and ask for questions. A problem photograph may be submitted and the audience may offer suggestions for improving the image.
Full details on the club are available at our new website: http://www.ojaiphotoclub.com. The website includes information on membership, newsletters, submission guidelines, a tribute video to Zatkowsky and more.
Monthly presentations are part of the Ojai Photography Club's community service and education outreach. Visitors are welcome to attend.
The club, which is devoted to education, inspiration, and camaraderie, meets on the third Tuesday of each month, February – November. Only members may submit images for critique.