Ojai Artists Call for College Students & H/S Seniors in Ventura County to Apply for Art Scholarships by May 2nd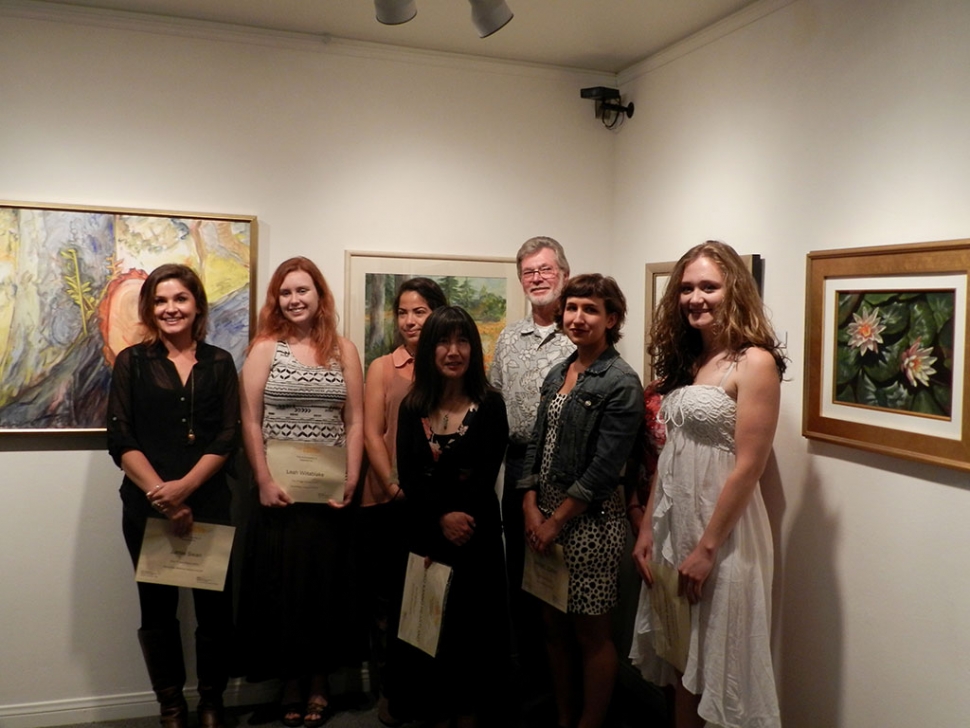 2014 scholarship winners
By Gazette Staff Writer — Tuesday, April 7th, 2015
The Ojai Studio Artists are putting out a "last call" to eligible high school seniors and college students to apply for scholarships. Applications are due by May 2nd.
The competition is open to students who reside in Ventura County – though they may be inn school outside the county - and are planning careers in the visual arts, whether in Painting, Graphic Arts, Photography, Ceramics, Sculpture, Art Education, or the like.
For 2015, a minimum of $5,000 will be awarded, including in two scholarships named for great Ojai artists: the Otto and Vivika Heino Scholarship, and the Beatrice Wood Scholarship. A third – the Ojai Scholarship – is funded by Ojai's Rotary-West and can be awarded only to a youth artist who resides in Ojai.
Professional artist-members of the Ojai Studio Artists will judge the entries. In an important new development this year, the presentation of awards will take place at Ojai City Hall on May 30th with winners' work on display at City Hall the month of June.
Complete application forms and submission requirements can be downloaded at
ojaistudioartists.org. Applications must be received by or before 5 pm, Saturday May 2, 2015.
Ojai Studio Artists (OSA) is a 501(c) (3) California nonprofit organization whose mission is to create an environment where artists thrive – professional and student alike – and fulfill the potential of the arts to enrich lives and build community. The scholarship program is a critical element of OSA's Artreach activities, with funding totaling $125,000 since inception in 1993. Scholarships are financed by private donations and proceeds from the group's respected and long-running annual studio tour – this year, over Columbus Day Weekend on October 10, 11, and 12. The 2015 Tour brochure and registration details will be available on the group's website starting in June.