Ojai artist Lorraine Serena explores the peace and power of nature in CSUCI exhibition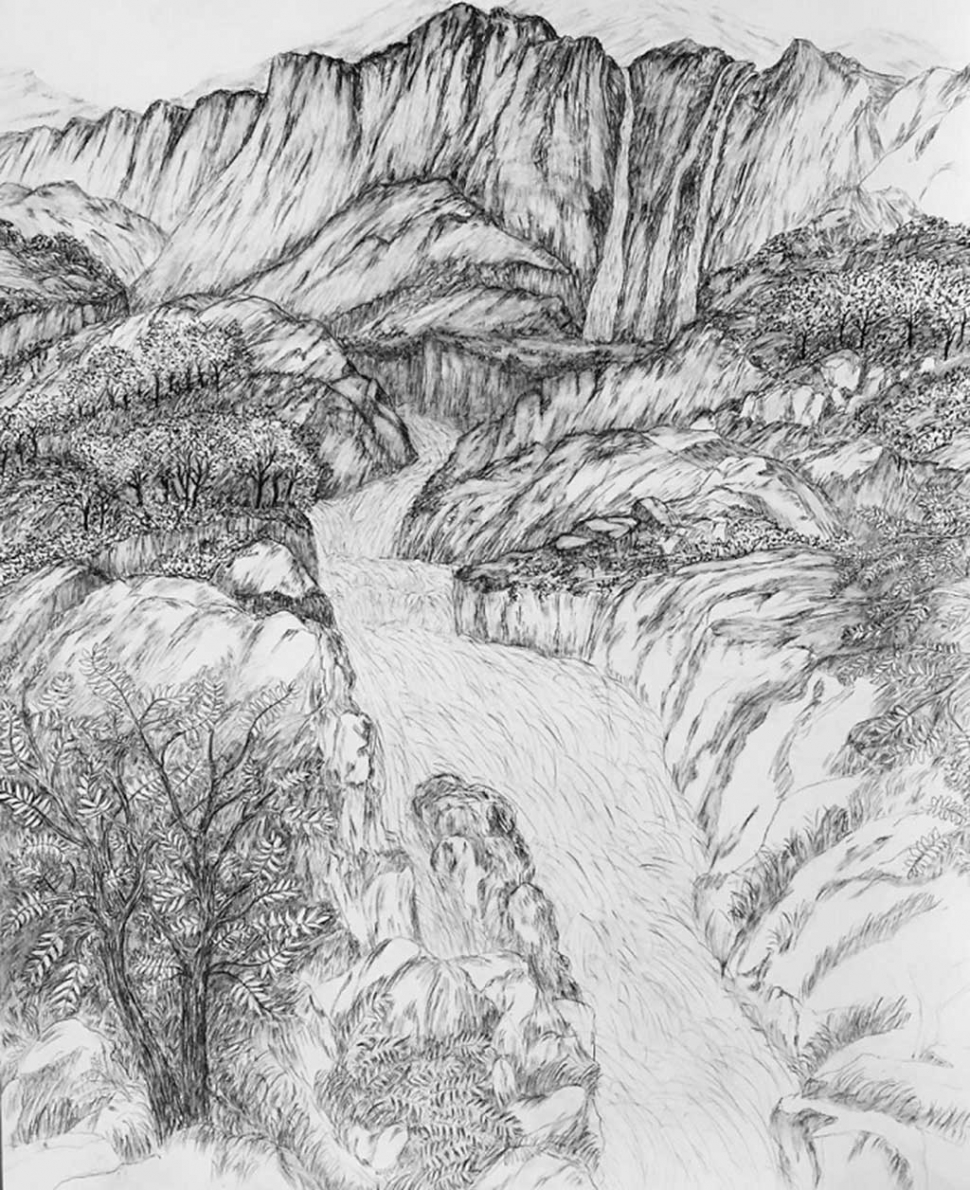 By Anonymous — Monday, January 29th, 2018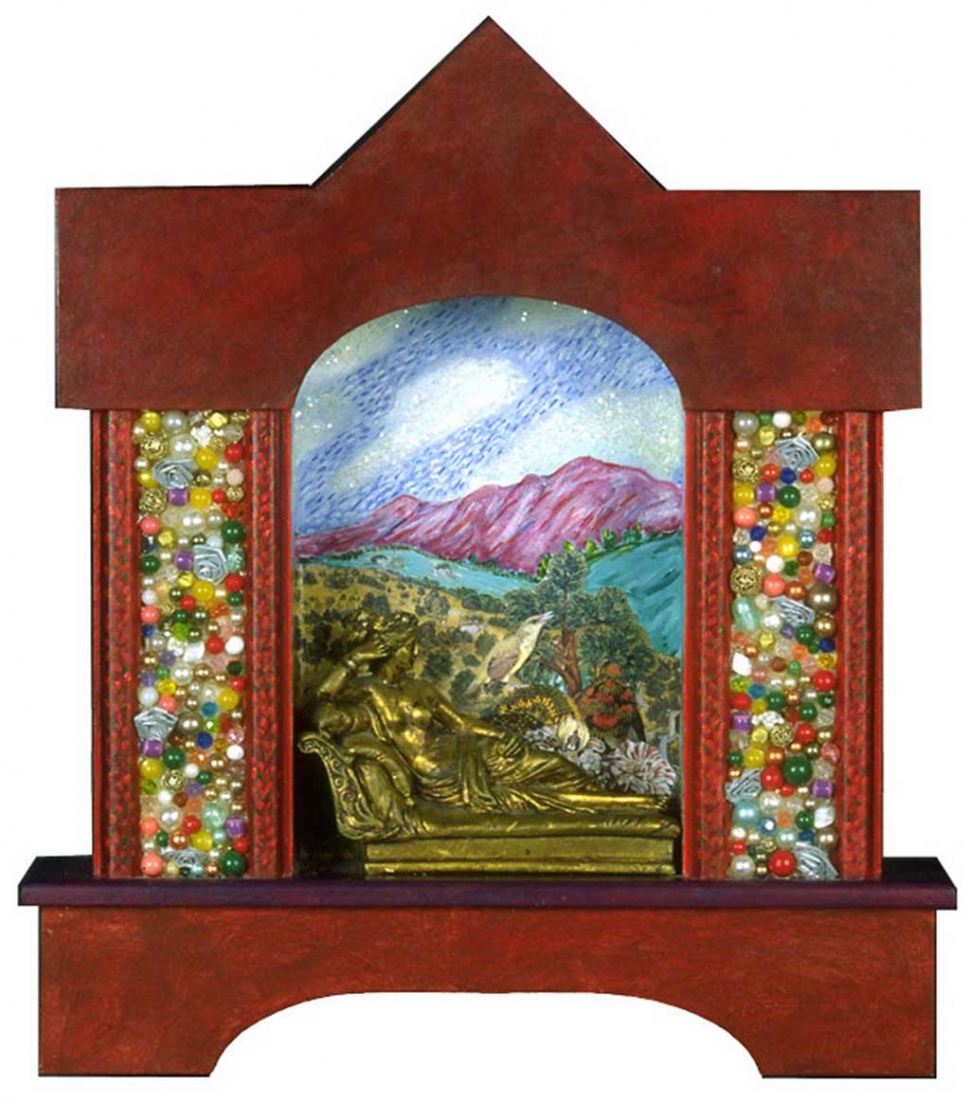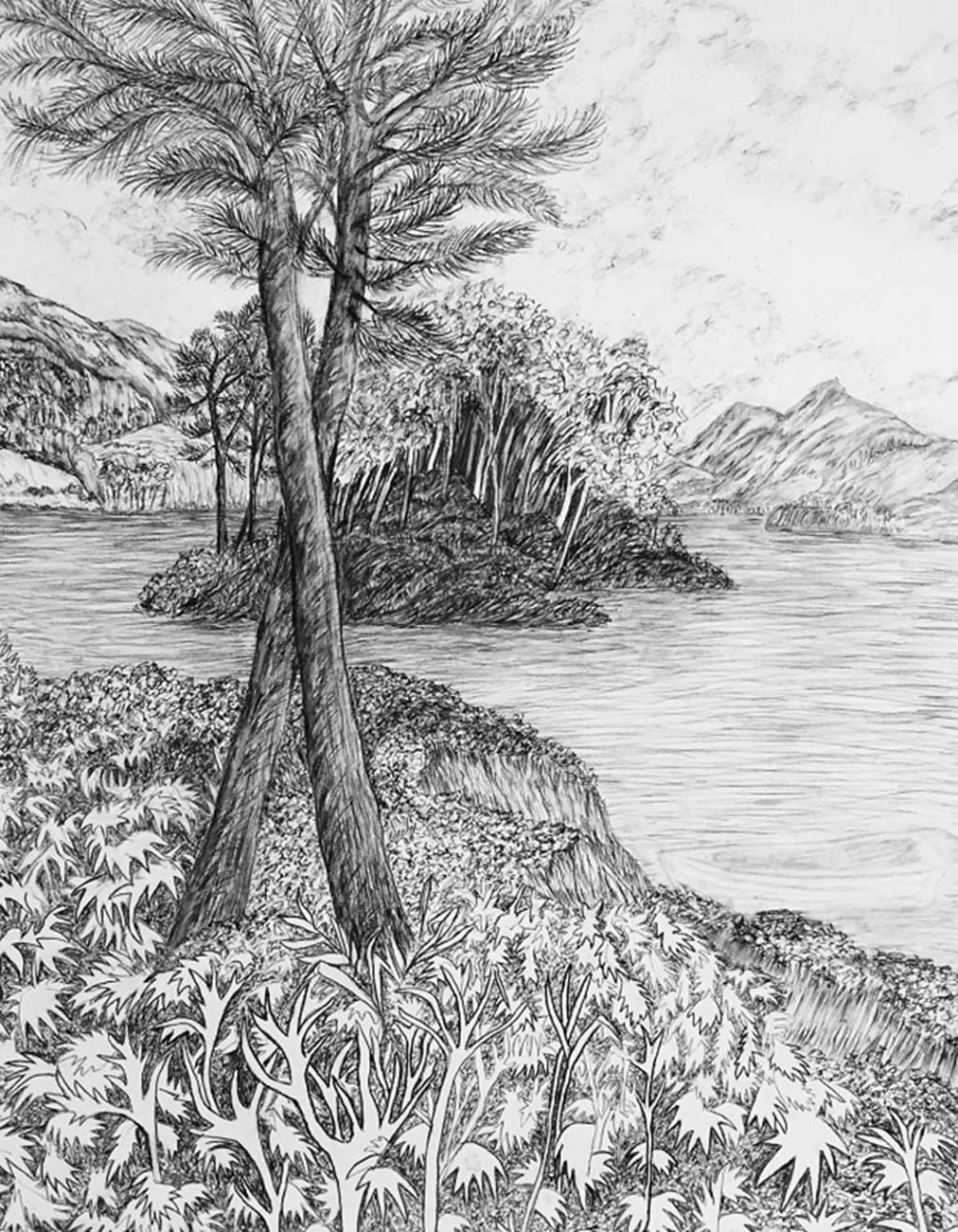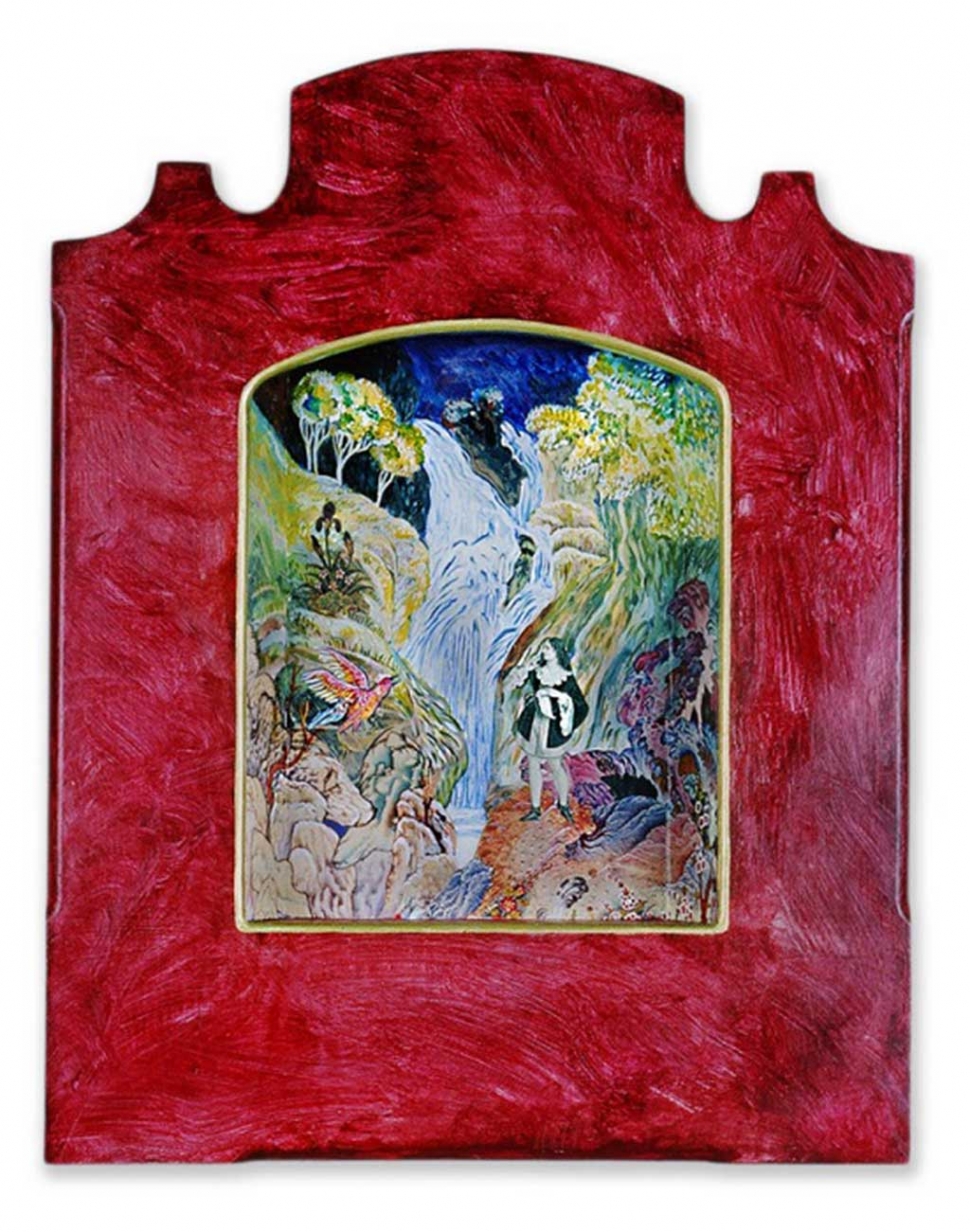 An artistic exploration of Mother Nature untouched was nearly consumed by Mother Nature unleashed when the Thomas fire threatened the works of Ojai artist Lorraine Serena.
Serena, whose work will appear in an upcoming exhibition at CSU Channel Islands (CSUCI), was evacuated from her Ojai home four times as she and CSUCI Art Lecturer Anette Kubitza put together the show. The studio where Serena works as well as her art pieces were at her home.
"Each time Lorraine was evacuated, we didn't know if the work would survive," Kubitza said.
Titled "Sanctuaries," the exhibition will run from Feb. 19 to April 7 with a Feb. 22 opening in the John Spoor Broome Gallery. The reception will last from 5 to 7 p.m. with a talk from Serena about her work. Visit the John Spoor Broome Library for library hours.
"For me, 'Sanctuaries' is about places of peace and solitude and comfort," Serena said. "Landscapes, churches, temples. I was doing it as a contemplative thing."
Serena's charcoal drawings are large, about 49 by 60 inches. The shrines are examples of Serena's collage work.
To Kubitza, "Sanctuaries" is a study of the multilayered relationship between human beings and their environment, which can be a source of peace and power.
"Nature can evoke feelings of soul-nurturing retreat from social woes, yet recently, those gave way to feelings of awe and powerlessness as riverbeds flooded and fires roared," Kubitza said.
Serena received her bachelor's and Master of Fine Arts at UC Santa Barbara and lived in Montecito for a time before moving to Ojai, so watching the fire sweep through the two counties she called home was heartbreaking for her.
"I just got chills through my whole body at the mention of it," Serena said. "It's just horrifying."
Serena hopes "Sanctuaries" reminds guests of the softer side of nature.
Serena began her career with a series of artistic collaborations at the Santa Barbara Museum of Art. These installations involved more than 600 student artists.
Later, Serena would go on to establish Women Beyond Borders (womenbeyondborders.org), which became her life's work.
The multi-year project involved sending more than 1,000 artists in 50 countries one small wooden box each, which they made into a piece of art, then returned to Serena. Among the artistic boxes are works from more than 10,000 children, 6,500 with disabilities.
"We're all isolated artists in our studios," she said. "I'm very fond of collaboration. I don't like to just walk alone as an artist. I like to walk with other artists."
Serena considers "Sanctuaries" and "Women Beyond Borders" both as examples of her overarching art form: building community.
She is fond of quoting Japanese writer Ryunosuke Satoro, who said: "Individually, we are one drop. Together, we are an ocean."
About California State University Channel Islands
CSU Channel Islands (CSUCI) is the only four-year, public university in Ventura County and is known for its interdisciplinary, multicultural and international perspectives, and its emphasis on experiential and service learning. CSUCI's strong academic programs focus on business, sciences, liberal studies, teaching credentials, and innovative master's degrees. Students benefit from individual attention, up-to-date technology, and classroom instruction augmented by outstanding faculty research. CSUCI has been designated by the U.S. Department of Education as a Hispanic-Serving Institution and is committed to serving students of all backgrounds from the region and beyond. Connect with and learn more by visiting CSUCI's Social Media.