Ojai Art Center welcomes submissions to 14th annual juried photography exhibit entitled "Animal Kingdom"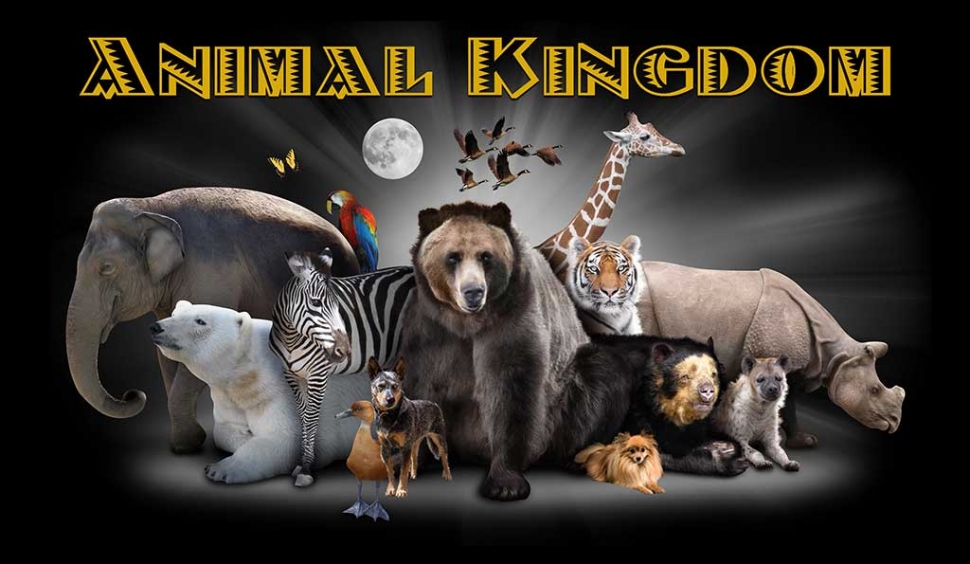 Photo Montage by David Baker.
By Ojai Art Center — Monday, May 15th, 2017
Contributors: Myrna Cambianica and Letitia Grimes
The Photography Branch of the Ojai Art Center welcomes artists to submit photographic images for its upcoming 14th annual juried photography exhibit, "Animal Kingdom," opening Saturday - June 3, 2017 with a reception from 1:00 to 3:00 p.m. Entries may be submitted to the Art Center on Thursday, June 1, from 4 to 7 p.m. or Friday, June 2, from 8 to 10 a.m.
This year we are welcoming submissions showing animals and creatures of all kinds. Humans can be included if they show a relationship between the animal and the human. Submissions can be pure photographic images or those that have been digitally altered. From ferocious to cute is what we are looking for. Animals share the planet with us and this year's theme encourages the artist to show that connection within their entry images.
Two distinguished experts from two different fields will be judging the exhibit: Jeffrey Crussell, Ojai-based photographer, artist and educator; and Dr. Linda Bogart DVM, from Matilija Veterinary Hospital. Their points of view from separate disciplines will be synergistic in evaluating the images for both artistic qualities and sensitivity to the animal kingdom.
From an early age photography has been the cornerstone of Jeffrey Crussell's life and art practice. He received his first camera when he was five. By the time his family settled in Southern California, his photographic equipment had expanded to 4x5 and 8x10 view cameras.
Crussell holds a Bachelor of Science degree in architecture and a Master of Fine Arts in photography and has headed a company specializing in visual communications. He is a board member of the Ojai Studio Artists and has taught architecture, fine arts, and photography at several California universities and colleges over the past 35 years.
Dr. Linda Bogart is a prominent local veterinarian who is well known in the community for her compassion and empathy with the wide variety of animals that appear at her practice.
Amateurs, professionals, and students in grades 7 through 12, are all welcome to enter. Students will have free entry fees. Cash awards will be given for First, Second and Third Place winners, including the student division. For full information and questions contact: David Baker (805) 558-6460 (call or text) or e-mail at david@ojaiimages.com
For full information and the Call for Artists please visit: http://ojaiacphoto.org/2017-exhibit.html